It was a cold, late-winter night in Boston. Piles of dirty snow stubbornly refused to yield to overcast days, and all color had long since drained from the city in its barren winter state. Beneath a street lamp, however, a shade of hope glowed like a beacon in the night. As I approached, I made out a Mini Cooper, in a hue somewhere between Robin's egg and Tiffany blue. A Mini Cooper was about the only car I could easily recognize (up until that time the only two cars I could accurately identify were a taxi and a limo, and even that was sketchy.)
Thanks to its color and design, however, this Mini Cooper immediately stole my heart, and the guy who swore he would never go crazy over an automobile fell hard and fast in love. I took a photo and sent it to Andy to confirm proper identification. He quickly discovered the official color was 'Ice Blue' and from that moment it was the only car I ever truly wanted. After some negotiating, and a generous loan from my parents, we were able to order my first car in over ten years.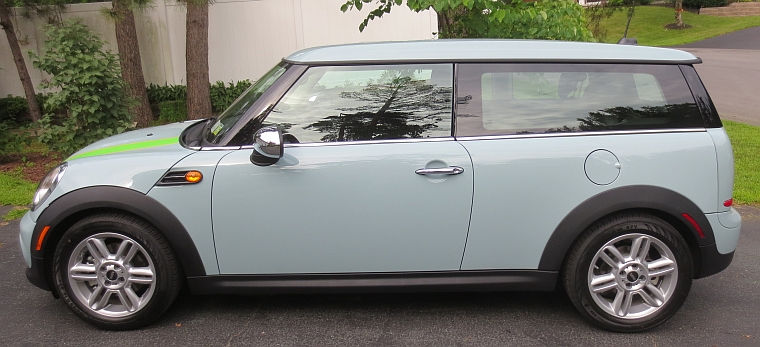 This past weekend, we picked it up, decked out with some lime green stripes ('Iguana Green' if we're going for technical accuracy). Thanks to Andy, it was outfitted with some chrome, a set of fancier wheels, and a Harman Kardon stereo that plays Madonna in the manner to which she should be accustomed. We had decided on the Clubman for its extended space, and it still manages to clock in at 22 inches shorter than the Blazin' Blue Boy Racer (Mazda) that had served me so well. I think Andy misses that car more than I do, but the Ice Blue Show Queen is all that matters now.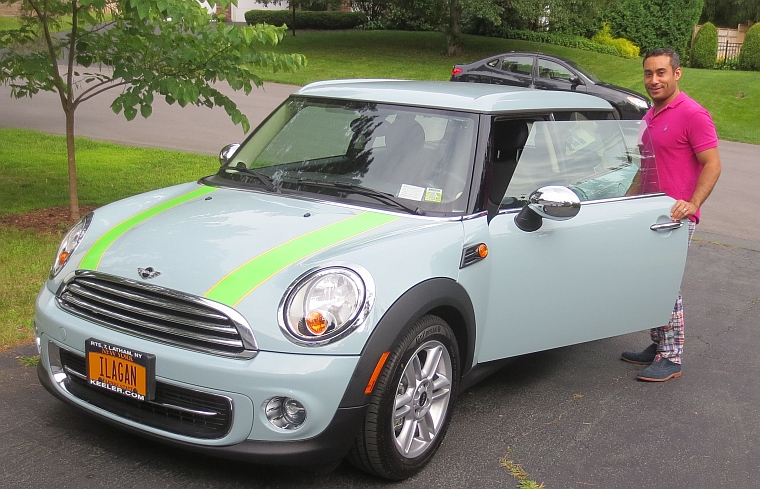 As we sat at the dealer signing papers, Andy smiled. "It's a cult," he said, as another couple sat down to begin their consultation. I glanced through the reading material at hand and searched for any murder/suicide pact or a poisonous Kool Aid recipe that might give any indication of cult-status, but found none.
Our excellent salesman Ron went through the features and a basic how-to of the car (mood lighting in every color of the rainbow!) and then we were off. For the first time, I found myself excited to be behind the wheel of a car. Usually I'm content to let Andy or anyone else drive, but this car, in its color and design, was only for me.
The next day I experienced another first: I was looking forward to driving in it, just for the sake of driving. I'd often shaken my head in disbelief at those who would waste precious time driving around aimlessly, to no purpose. Now, suddenly, I found myself doing the same. The ultimate lesson in the journey being the destination.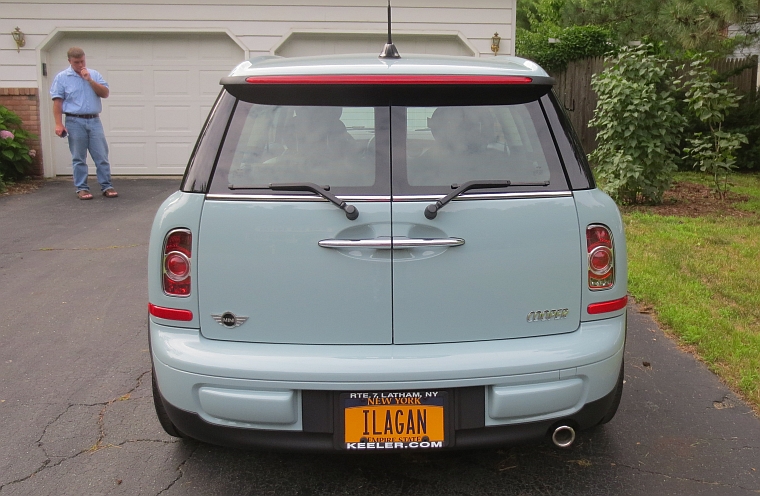 Though it's too soon to say whether I'll be a complete car convert, I did find myself noticing other automobiles for the first time – their design, their accessories, their tires. I took pride in the vehicle I was driving, suddenly careful not to park under any bird-crapping trees or wires and avoiding tight parking spaces where I might get dinged. It was, in its way, like having a kid after all, and as most parents would claim, mine is the prettiest girl in the world.
Yes, I have tasted the Kool Aid… and it tastes good.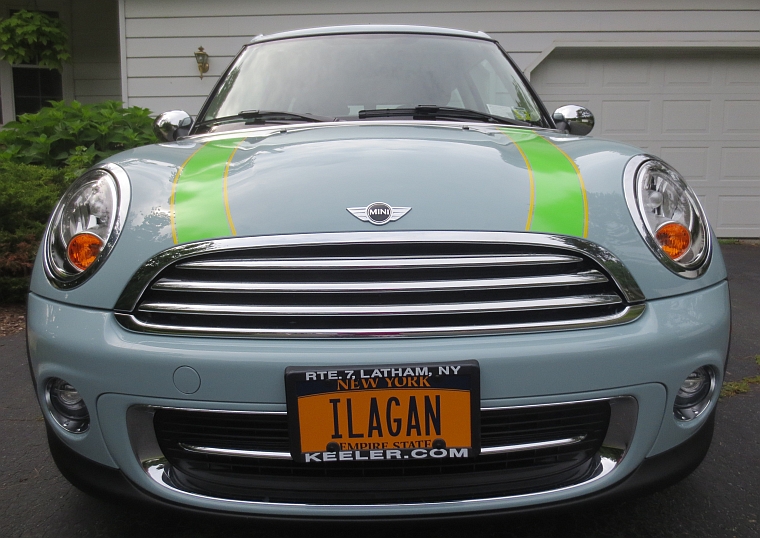 Back to Blog