The Suite for Flute & Jazz Piano Trio Jean as performed by Pierre Rampal & Claude Bolling (and written by Bolling himself) plays on the stereo. The living room is flooded with white light – from the snow, not the sun – and through the green branches of a Norfolk Island Pine I watch it fall down, heavier and heavier.
On the stove, a batch of Sausage, Kale and Potato soup is simmering. This one uses the chorizo sausage called for in the original recipe, and already that has made a difference. Not that that first attempt wasn't good – I just wanted to see how it was meant to be. The chorizo rendered so much more delicious fat too – the lovely paprika-hued kind that soaked so gorgeously into the pale potatoes and translucent onions. Once again I was struck by how a simple tablespoon of Balsamic vinegar can have a profound effect on a pot of soup.
The music plays on, and more snow falls down. I move onto the conversation couch, and open up the Harry Potter play – billed as the 8th story, told nineteen years later. In one sitting, I devoured the first half. (You can too – it's very much a traditional play, and moves as quickly on the page.) Harry Potter, a snowstorm, and soup simmering in the kitchen. Hello to a perfect Sunday.
And still, the snow falls.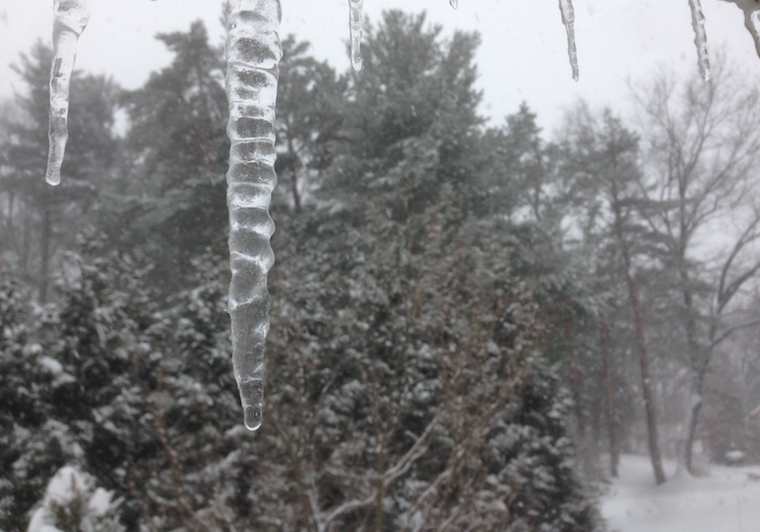 Back to Blog