It's Suzie's birthday today, so if you see her, wish her a happy 38th!!! Every year I try to embarrass her with a photo from her past, but if you've seen her photos, you know nothing embarrasses her (World War 2 helmets, granny glasses, brass-colored hair, and every possible way of looking bad while eating have been captured to no avail). But she did pause when I mentioned the following photo. It was taken during a cruise our Moms took us on during winter break from our first year at college. We were in Bermuda, walking some crazy waterfall-surrounded path, trudging through splashing rivulets and trying only to keep from falling on our asses. As my Mom snapped this photograph, I still remember Suzie's words of wisdom: "Nothing like walking a mile in your bathing suit." Circa 1994…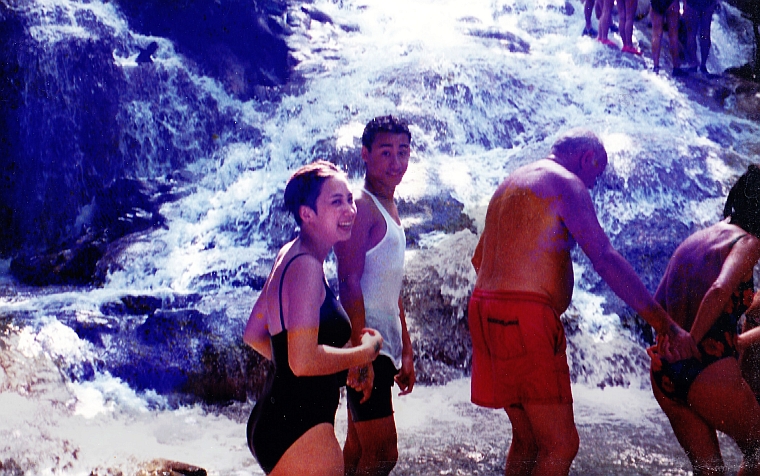 Happy Birthday Suzie!!
And many happy returns of the day!!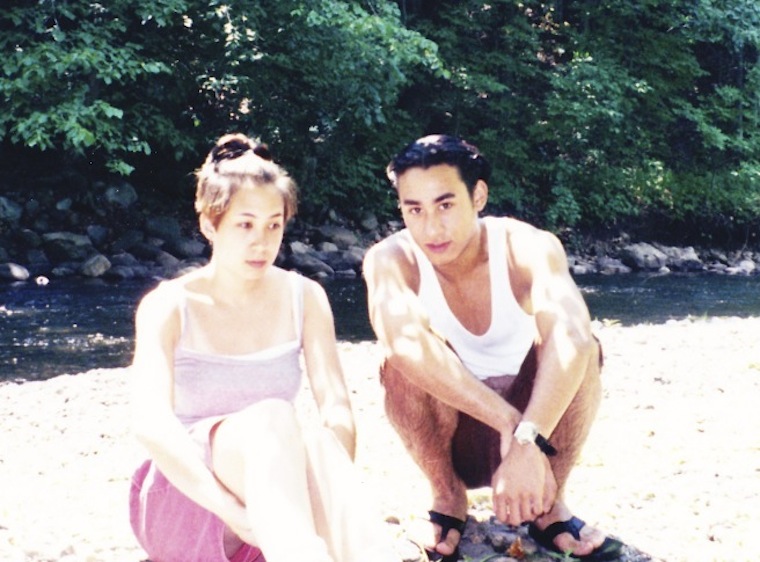 Back to Blog