Most of the time, it's not about the destination, it's about the journey. At this time of the year, when foliage is ripening into its autumnal hues, and asters and goldenrod line the roadside, that is most certainly true, and on a recent trip to Boston the ride there was just as magnificent as anything I accomplished while in that fine city.
A few cold nights had instigated the turn of the fall color screw, and things had just caught fire as I made my way along the Massachusetts Turnpike. Maples were flaring up in shades of bright orange and yellow, while dogwoods burned crimson both in their leaves and in their strawberry-like fruit. Speeding by the trees and plants at the side of the road, I watched out of the corner of my eye as the colors blurred into a glorious pastiche of rainbow wonder, backed by the kind of deep-blue sky that only shows itself in the fall.
The weekend had just begun.
There was promise in the air, and the smoky incense of burning wood like some sacrificial offering being made to our great fortune at witnessing such beauty.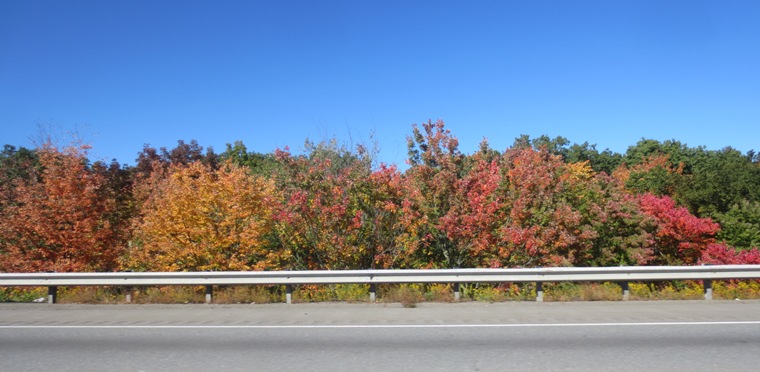 Back to Blog