Andy and I arrived in Boston last Thursday to kick off my birthday weekend. The weather was glorious, and would stay that way until we returned to upstate New York. On that first day, we entered in easy fashion, starting with cocktails at Bond at the Langham Hotel.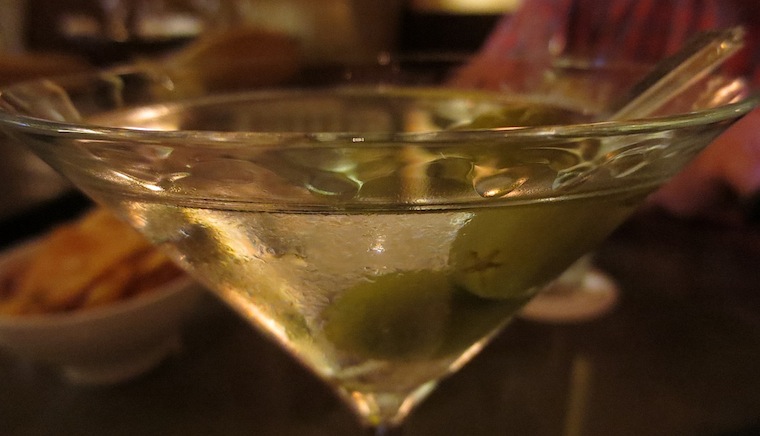 Dinner was loosely planned for the North End, where we did some exploring on the day before the Feast of Santa Lucia.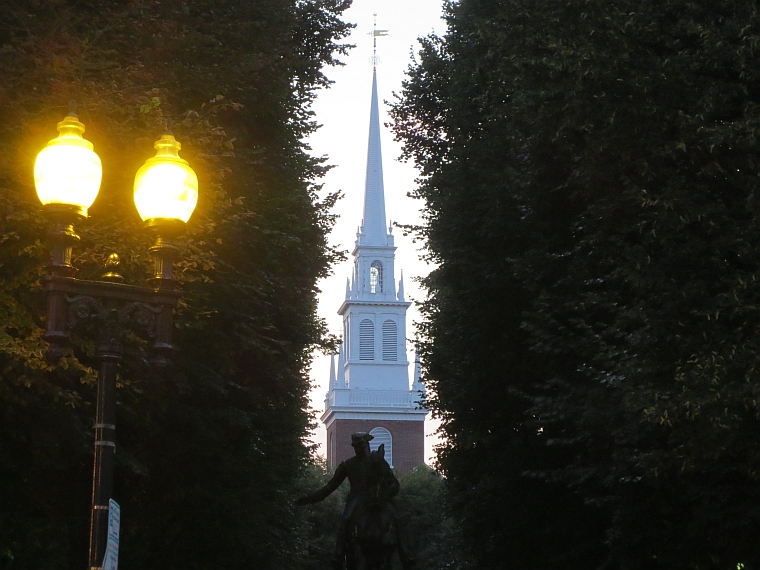 The North End is where religion, history, beauty, faith, and good food come together in magical fashion. It seemed a good moment to say a little prayer.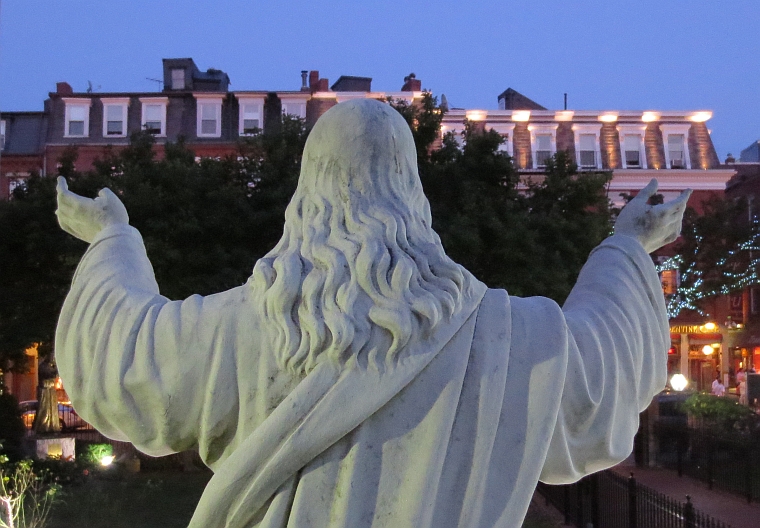 We ventured off the main drag of Hanover Street and walked a bit further, settling on La Famiglia Giorgio's, which provided  standard, if unremarkable, Italian fare. In the North End I was hoping for something a bit more flavorful, but the family-style format gave us leftovers for the next day or two.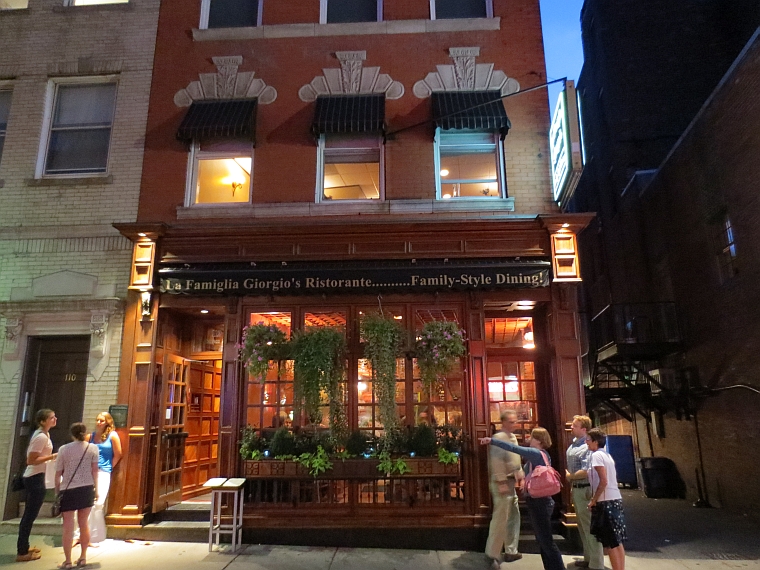 Luckily, the night was still young, and we headed closer to home in the South End, in the form of our wedding hotel – the Taj.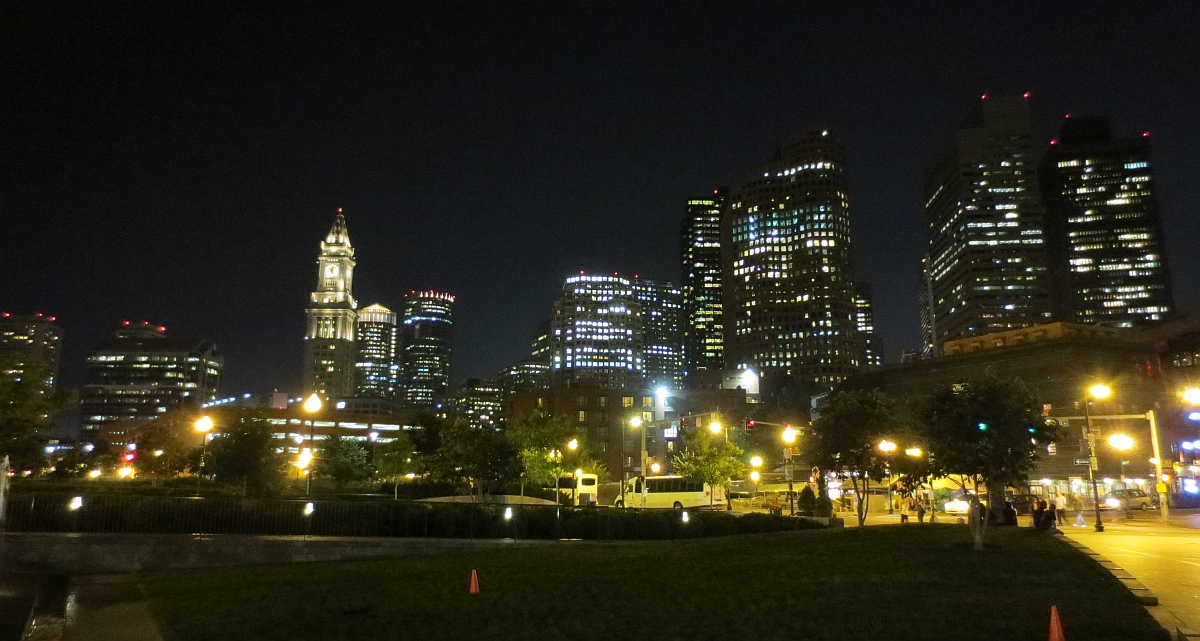 At that late hour, we had the place mostly to ourselves, taking a table that overlooked the Public Garden.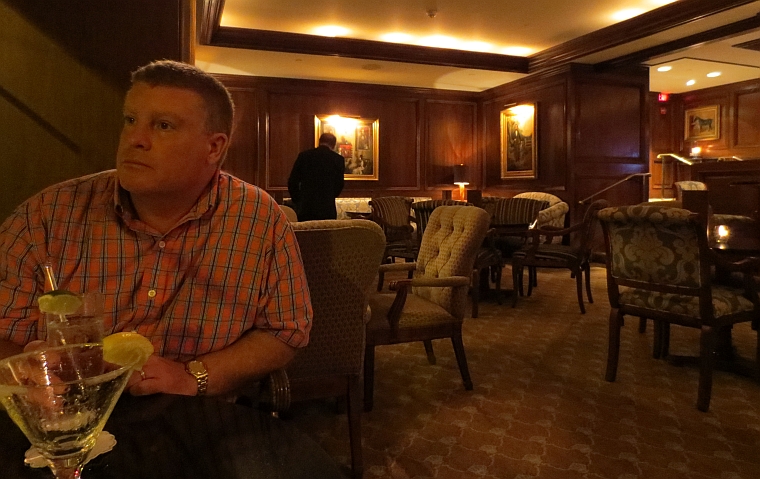 The lights of the Prudential Building are different than I remember – and it's only been a month since I was last here, but it's possible I simply never noticed. Regardless, they added a bit of pizzazz to the night skyline (even with a Hood blimp floating about).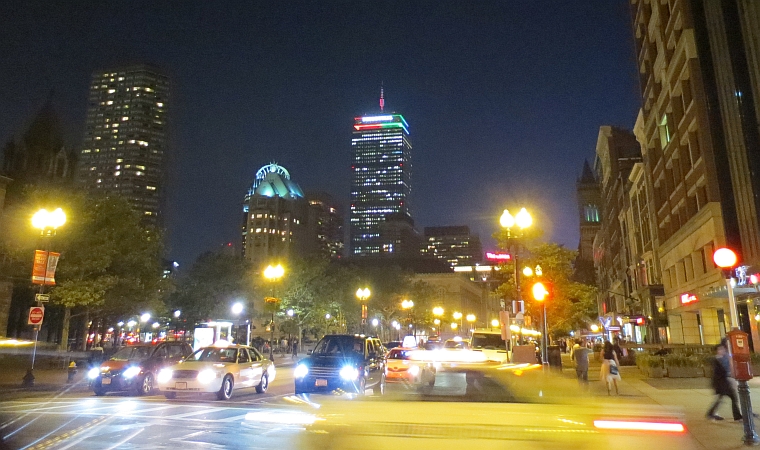 Back to Blog