This collection of photos from the 'Alice in Wonderland' GLSEN Gala is the sort of thing that keeps me inspired to keep going with this blog. It includes some of my favorite people, who came together for the formal kick-off to Albany's Pride weekend in the newly-renovated Renaissance Hotel. Hopefully this will counteract some of the darkness most of us have been feeling of late. When I look at these photos, at my friends in these photos, it fills me with hope, and a sliver of happiness that reminds me of all that's good in this world.
We begin with one of the people responsible for putting this whole thing together: Rick Marchant. He's been doing this for some time, and each year he somehow manages to out-do himself. The tireless and selfless work of a true hero, Rick is a hero to many of us.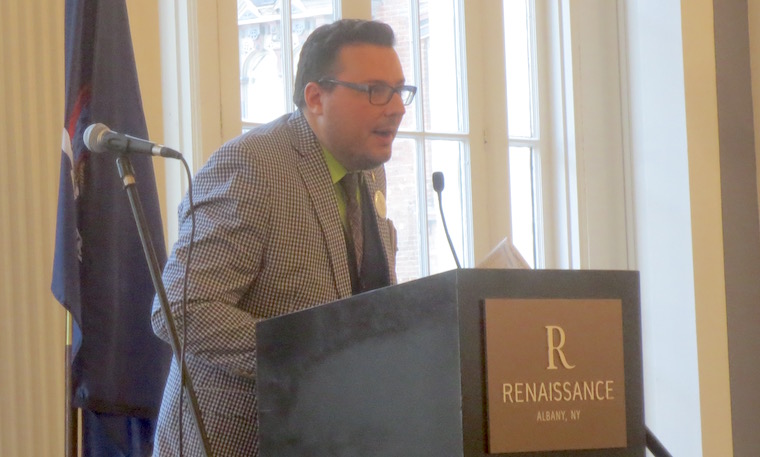 Honorary Chair Angela Ledford gave the most moving and powerful speech of the night, something that resonates and challenges the most open-minded among us. We need that now.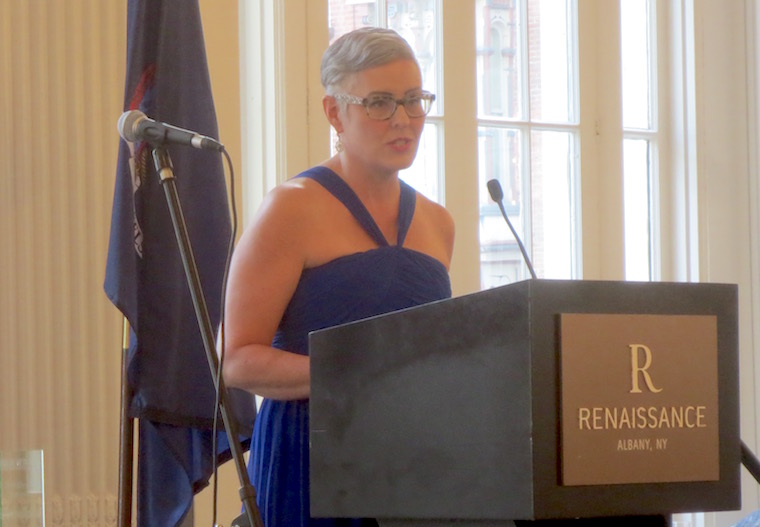 The gentlemen from HomoRadio were being honored for their decades of work, and it is truly an honor to call these guys our friends.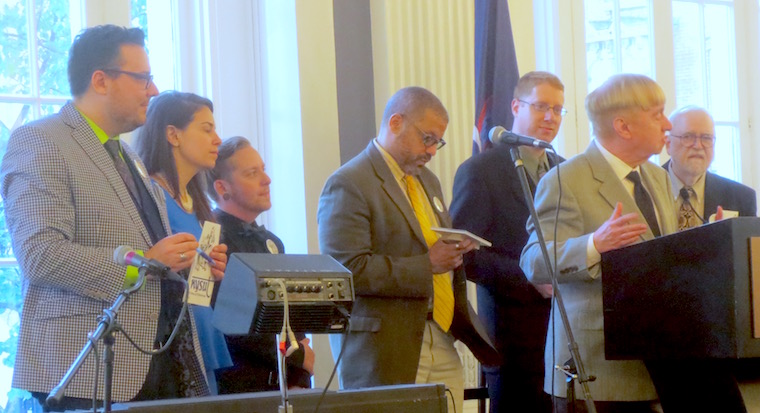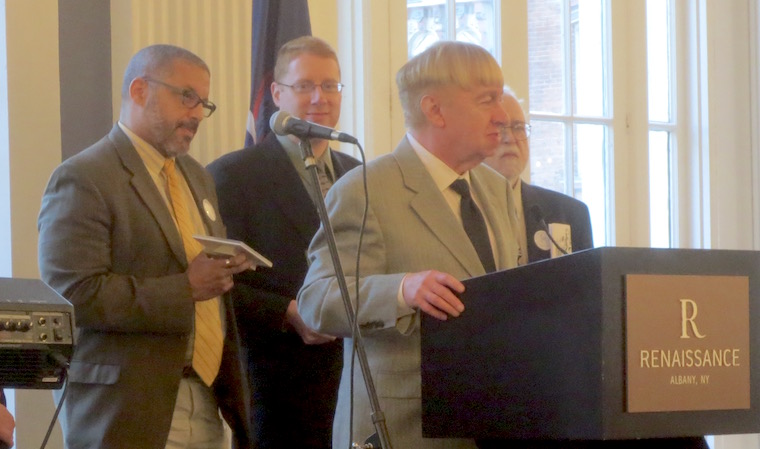 It was a night of love and joy, the formal event for Albany's Pride weekend, and it was a room filled with smiles and laughter.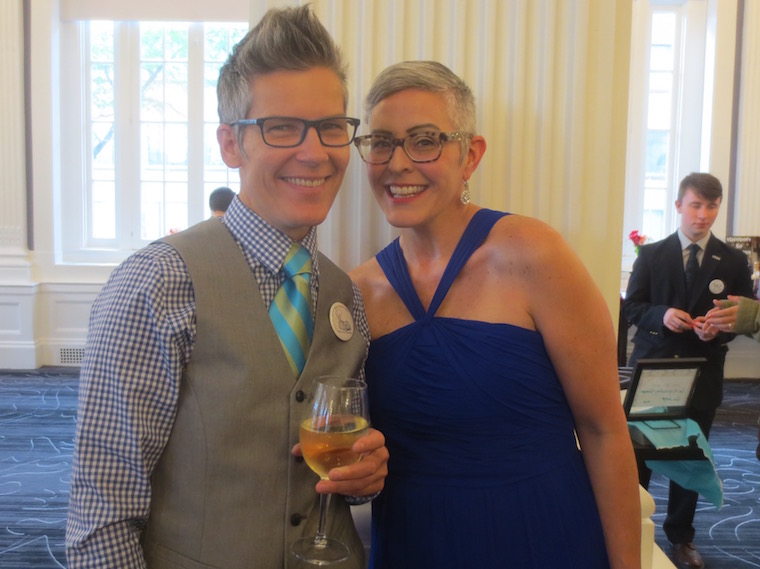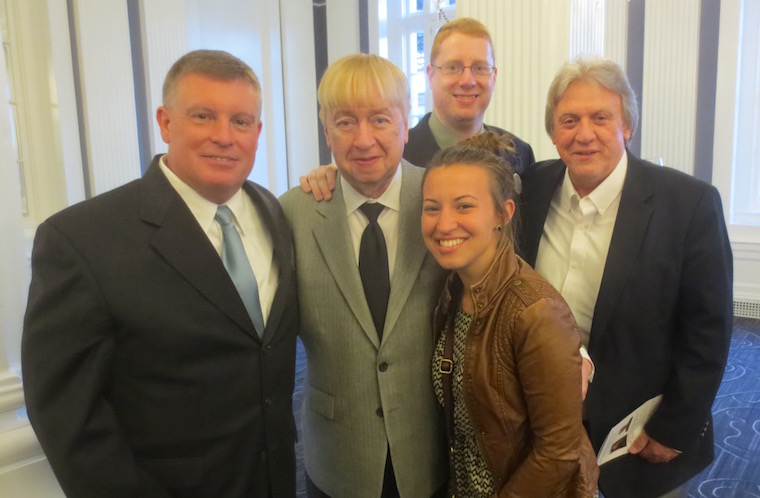 Looking back, it feels like another world, for a number of reasons. Parties are like that. The time before a tragedy is like that too.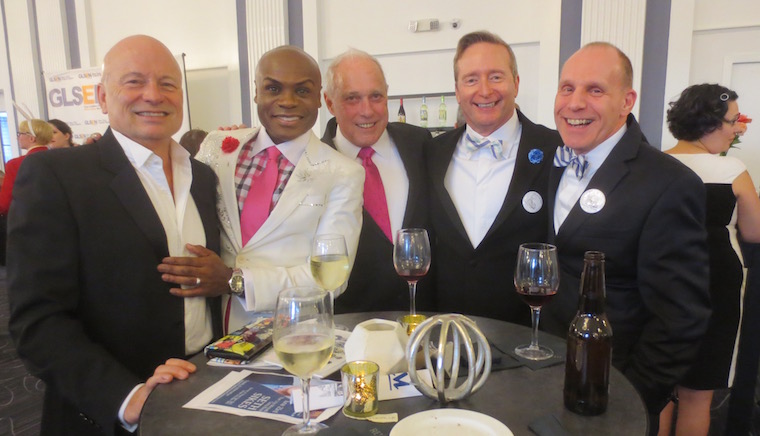 Such fabulousness lives on here, however, and these memories are happy ones that I'd like to jot down in this blog, the modern-day diary.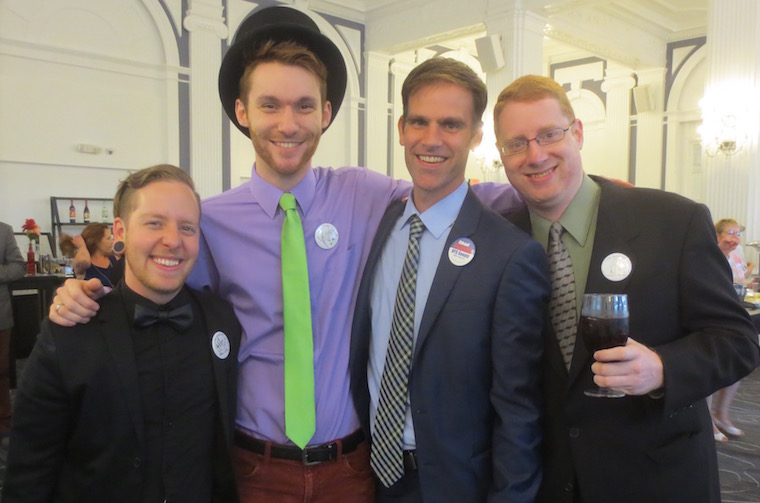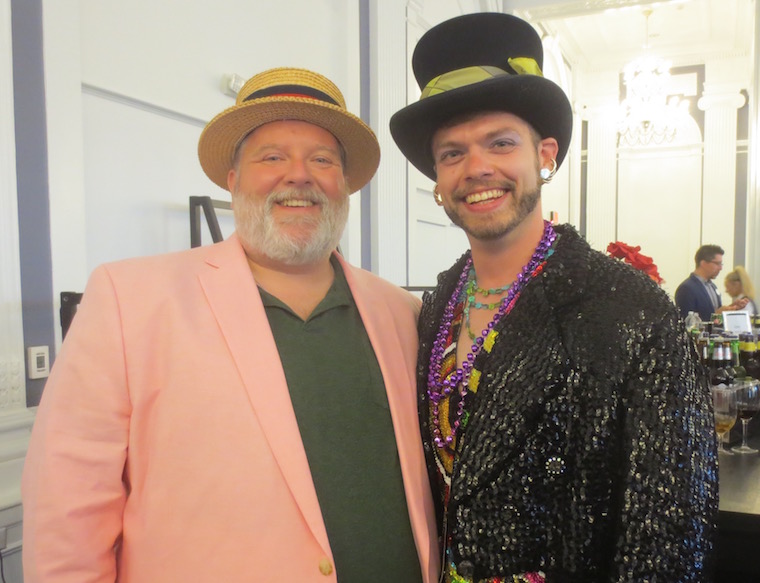 The parade of wonderful people marched onward as I saw friends old and new, each one resplendent and giddy with the promise of Pride.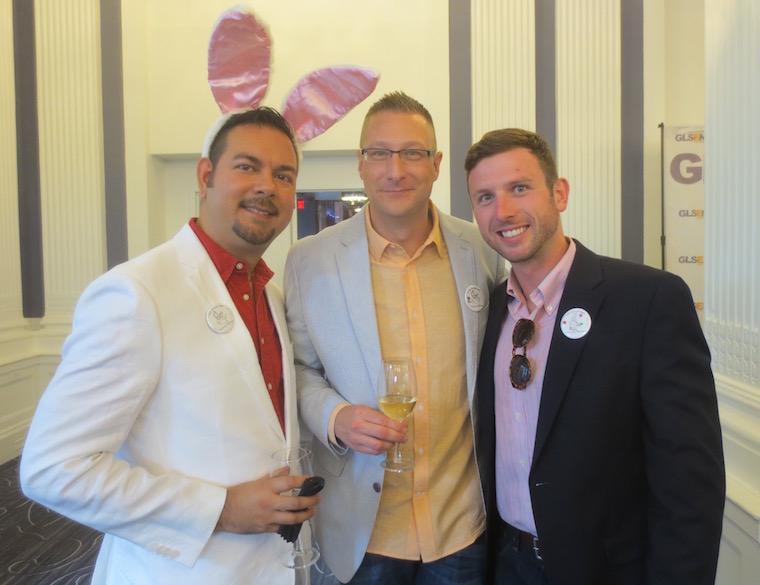 Too often, I dwell on the darker more mournful aspects of life. I've used this space as my way of showing off the best of our world – the things that excite and inspire and elicit happiness and joy. These smiling faces are the ultimate personification of that.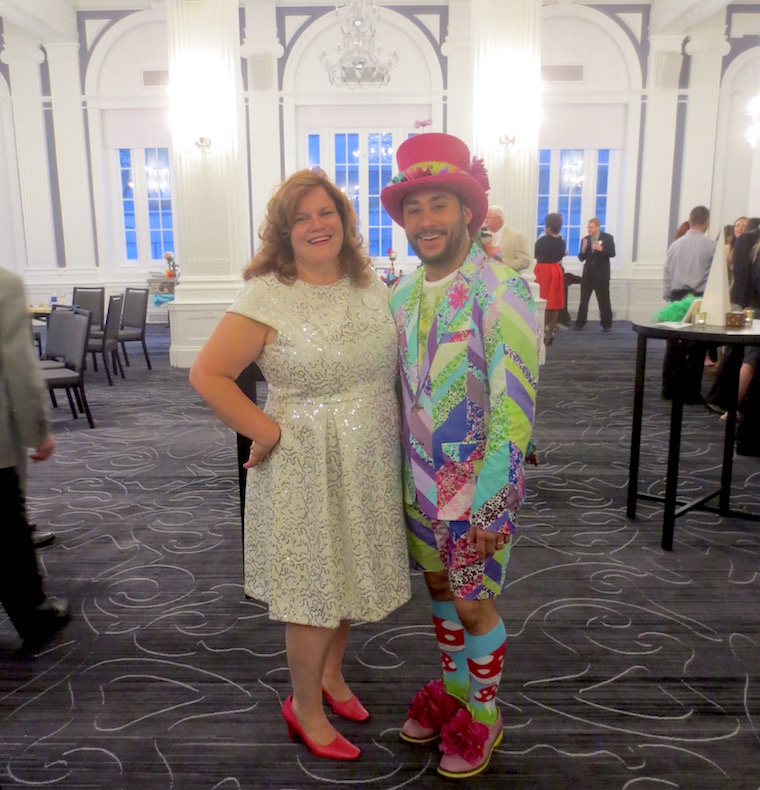 Another great person who has helped to make these GLSEN Events happen is Lisa Weis, seen in all her sequin splendor. Oh, and you may also recognize the guy below for his contributions to my state of well-being. All in all, it was an amazing evening, and a lovely way to kick off Pride Weekend in Albany.
Back to Blog