Hidden in the less-than-expansive environs of our backyard, beneath a Chinese dogwood, and behind a towering stand of Miscanthus and a rising patch of a recovering cup plant (which just barely escaped ruin by an interrupted groundhog) is the lace-cap hydrangea pictured here. While these photos isolate and feature it in a way that makes it impossible to ignore, in its habitat it is subtle and quiet, and sometimes I even forget about it until something draws me closer, and I find it again with happy wonder, half-buried beneath a stand of ostrich ferns.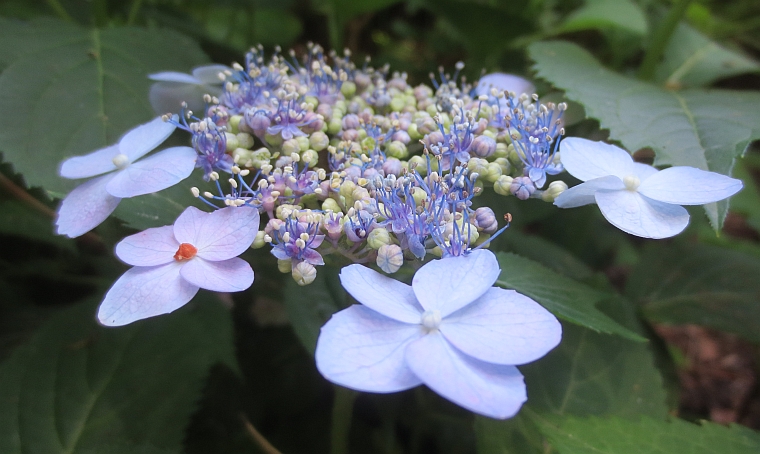 The flower takes the same form as the climbing hydrangea, but is imbued with a subtle shade of lavender, veering toward blue if you're lucky to get the soil pH just right.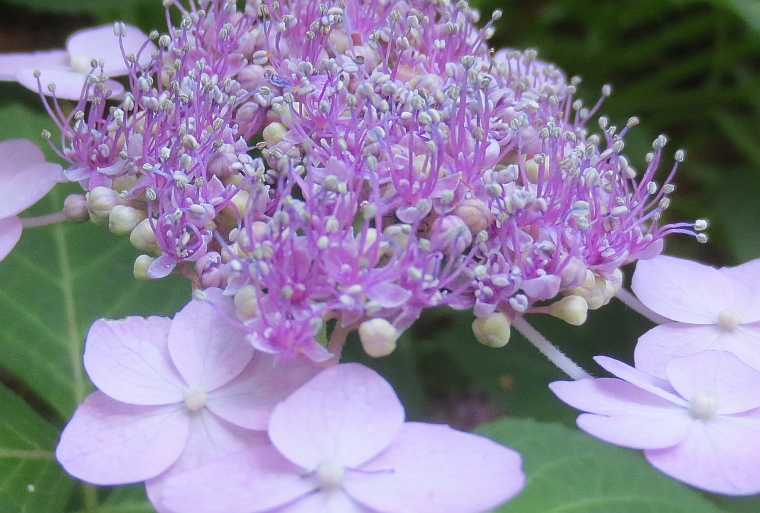 The airy effect of the form, both exquisite and enchanting, is the perfect secret of a backyard garden.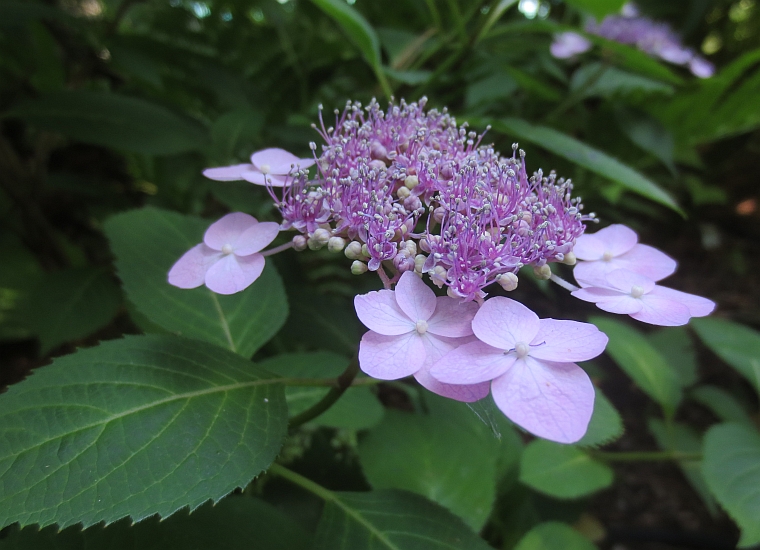 Back to Blog