For my first attempt at pho, I went slightly faux, omitting the whole roasting of bones and onions beforehand and adding some beef broth. While perfectly serviceable (and more than adequately delicious) that extra step of roasting things beforehand was one I took for this next batch. I'm not going to say it made an enormous difference, but it negated the need for the beef broth (which added an unnecessary flavor (and saltiness) that somehow worked against the traditional pho I was hoping for).
This time around, I roasted the beef bones and onions under the broiler until nicely browned before beginning the broth. I also realized that the proposed ten-hour cooking time was not entirely necessary – at some point it becomes adding water simply to boil it away. I've read that three to four hours are all that's needed to yield the maximum flavor from the bones that you're going to get. Five to six hours seems safest to me, and manageable. This is a stock that tastes even better the second day, so making it in advance is an easy way to accommodate the extensive cooking time.
I'll keep on working on this one. It's a recipe worth perfecting, and the only way to do that is through trial and delicious error.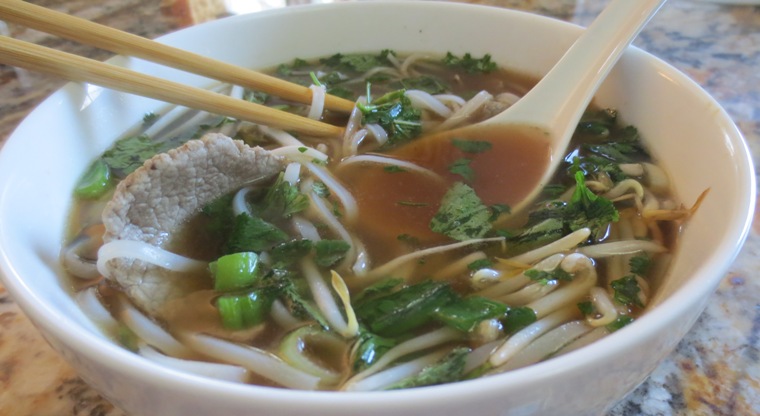 Back to Blog