It's amazing what such a little piece of pasta can accomplish, and how it can fill such a large bowl when used en masse and plumped with water and warmth and a bit of EVOO love. Though the close-up on this cup of pasta misleadingly magnifies the size of the tiny noodles, trust me that in their dry form they are small and insignificant. Only in their quantity do they amount to much. I like the lesson of life inherent in that metaphor. One small part, no matter how small, can make a difference when it's not alone.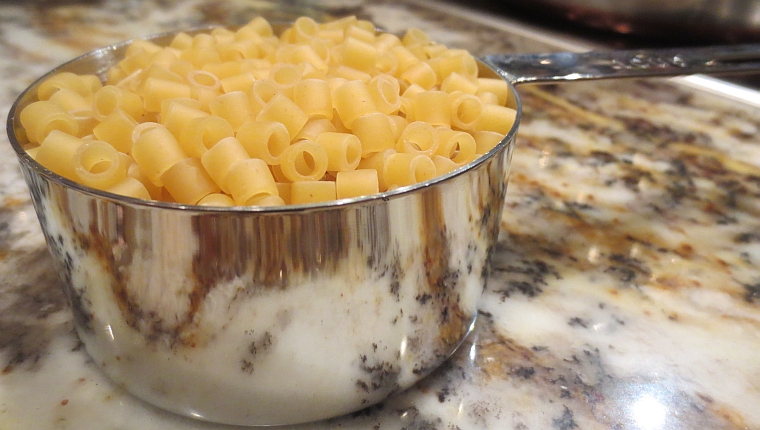 This pasta plays a part in another delicious recipe from Lidia Bastianich – a classic Italian dish, Pasta e Fagioli Veloce – which relies on a cannellini bean base for thickness, into which the ditalini goes to retain all of its starchy goodness. Hand-crushed tomatoes and freshly chopped parsley add pizzazz to the hearty dish – perfect for those cold nights and showery April days. A bit of grated cheese over the final product, and a rustic baguette for dipping, make it a meal unto itself, or the ample beginning of an evening of delicious sustenance.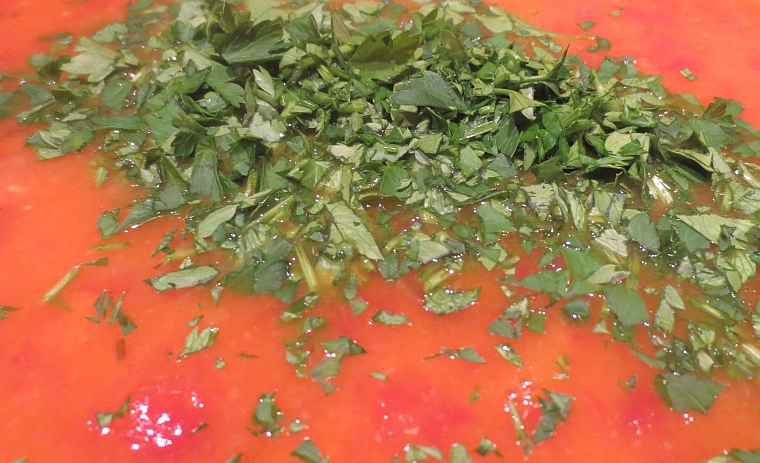 Pasta e Fagioli Veloce
3 15-ounce cans cannellini beans, drained
½ cup extra-virgin olive oil
3 garlic cloves, peeled and crushed
2 tablespoons all-purpose flour
3 quarts water
1 fresh rosemary sprig, needles stripped
2 tablespoons kosher salt
¼ teaspoon crushed red pepper
1 15-ounce can whole tomatoes, crushed by hand
2 cups ditalini
2 tablespoons chopped fresh Italian parsley
Method:
In a blender, purée 2 cans of the beans with 1 cup water. Set aside. In a large soup pot, heat the olive oil over medium heat. Add the garlic. Once the garlic is sizzling, sprinkle in the flour. Let the flour toast for a minute but not color; then add 3 quarts of water, the rosemary, salt, and red pepper flakes. Bring to a boil, add the tomatoes, 1 cup slosh water from the tomato can, and the bean purée. Simmer until the soup thickens and is creamy and flavorful, about 30 minutes. Add the ditalini and the final can of beans (not puréed), and simmer until the pasta is al dente. Stir in the parsley and serve.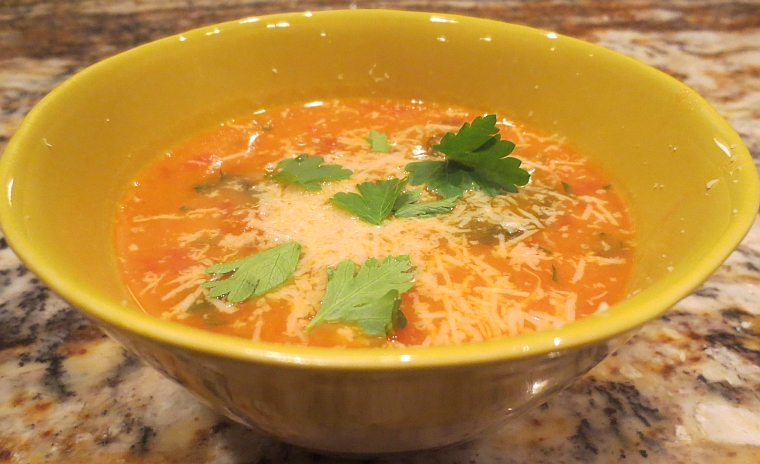 Back to Blog