This simple summer salad combines the sweet tangy tartness of fresh raspberries, with the creamy bite of crumbled goat cheese, and the buttery crunch of walnuts for a combustible flavor punch. When doing a salad like this, the best thing to do is keep the ingredients fresh and simple, and go for a homemade raspberry vinaigrette, as I managed to do with relative ease.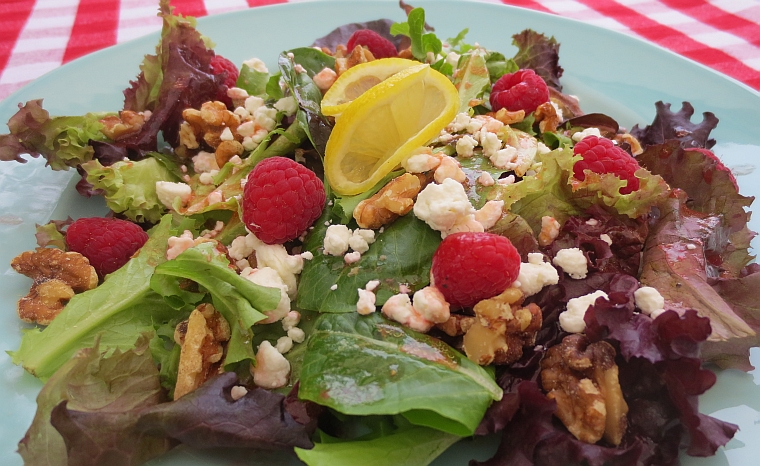 With the aid of the following recipe from Martha Stewart, the dressing came together all right. It's a lighter dressing, and a bit on the watery side (in texture, not taste). You've got to use a lot of hand power to emulsify this one, so have the whisk at the ready. The trickiest part is pushing the fresh raspberries through the wire strainer with a wooden spoon. At first, it will feel like nothing's happening. You'll check the bottom and wonder where all the juice and puree has gone – just stick with it. Move the spoon back and forth, pushing the raspberry mush through as best as possible. Soon, it will start dripping through. It just takes time and effort.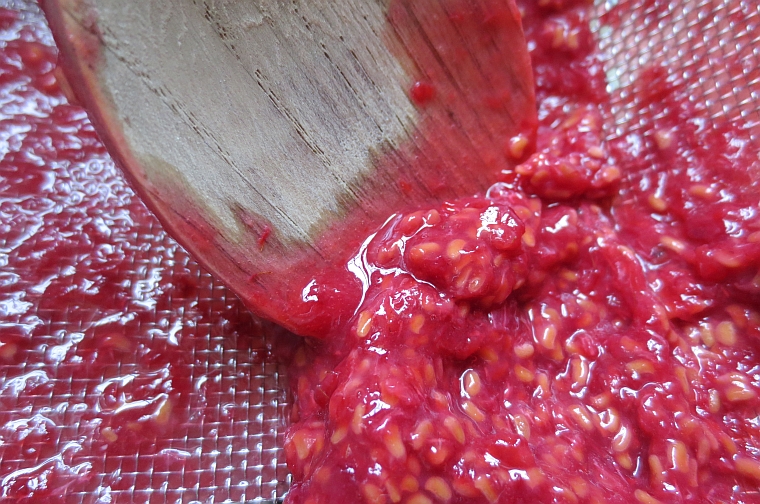 Raspberry Vinaigrette
Ingredients:
1/4 cup raspberries
2 tablespoons freshly squeezed lemon juice
2 tablespoons raspberry or red-wine vinegar
1/2 teaspoon sugar
6 tablespoons olive oil
Salt and freshly ground black pepper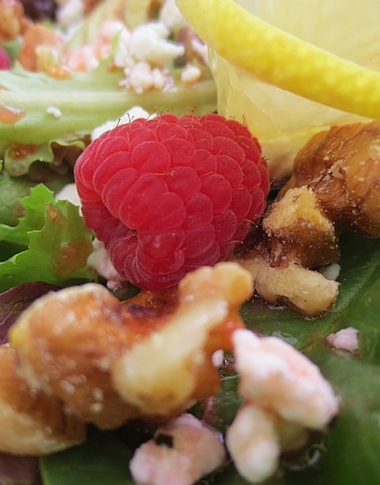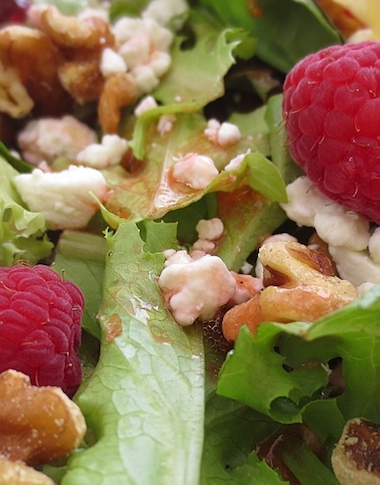 Method
Using a wooden spoon, push raspberries through a handheld wire strainer to puree.
In a medium bowl, whisk together 2 tablespoons raspberry puree, lemon juice, vinegar, and sugar.
In a slow but steady stream, whisk in olive oil until emulsified. Season with salt and pepper. Vinaigrette can be made 1 day in advance and stored in an airtight container in the refrigerator.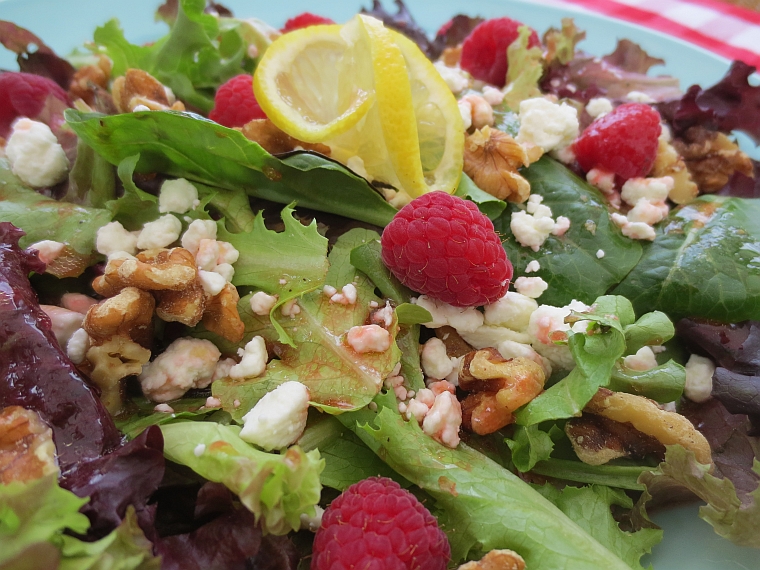 Back to Blog