A word on muddled cocktails: I hate them. With the possible exception of a perfect mojito I once had at the News Cafe in South Beach, I have never enjoyed any sort of muddled nonsense going on in my glass. There is nothing worse than a wet leaf or shred of muddled fruit getting stuck in your teeth when you're trying to enjoy a drink. However, I have had to rethink my ban on muddled cocktails with the arrival of this one. It's a Rainier Cherry Muddler, made from the Rainier cherry, and since they won't be in season forever, get this one while the cherries are fresh and available.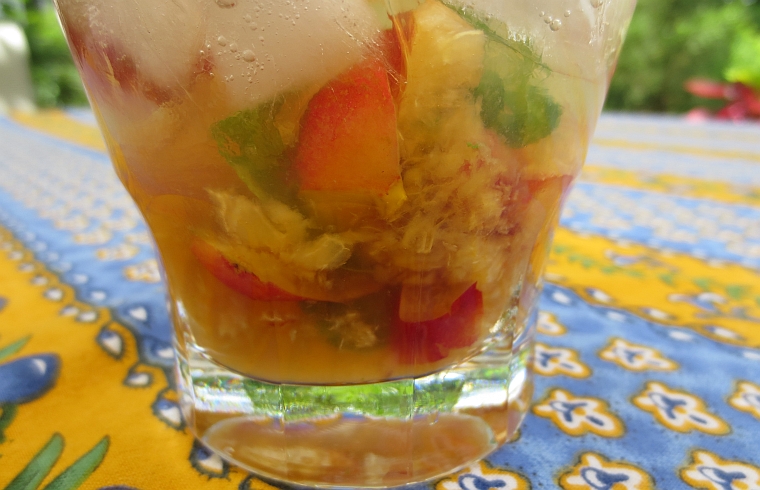 I found the original recipe at the brilliant Sprouted Kitchen website. Check it out, as they do a much more thorough job of explaining the process than I'm going to attempt.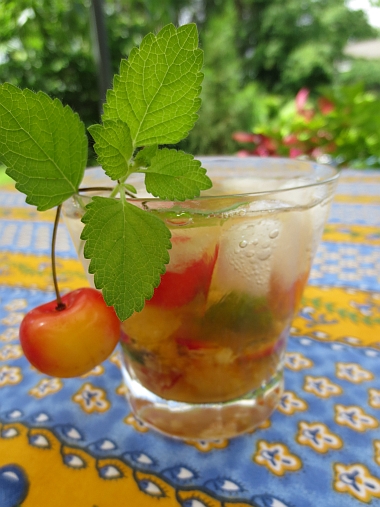 Rainier Cherry Muddler Cocktail
Ingredients:
8 Rainier Cherries
Few Leaves of Lemon Basil
2 tsp. Turbinado Sugar*
2 oz. Vodka
Crushed Ice
Sparkling Water
Method: Pit and halve cherries, then muddle fruit, basil, and sugar until the cherries are pretty well eviscerated and giving up their juice. In a glass filled 3/4 of the way with crushed ice, add the muddled mixture then the vodka, and top with sparkling water.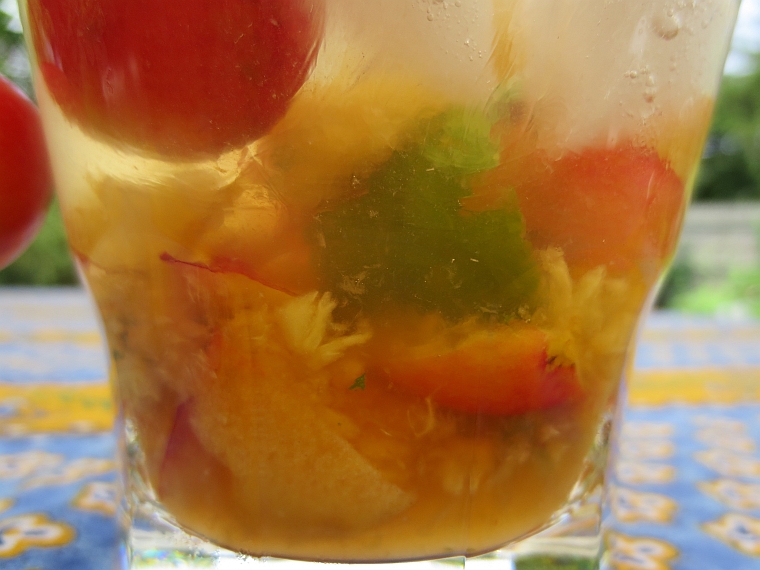 I made a few alterations to this, as I like my drinks a bit on the stronger side. I did away with the sparkling water entirely (we didn't have any on hand, at least that's what I'm telling myself). We also didn't have lemon basil, so I used regular basil and substituted a citrus vodka, and used some lemon verbena as a garnish. Both variations worked out well, and this is now one of my favorite cocktails for the summer. Do it up while the Rainier cherries are around.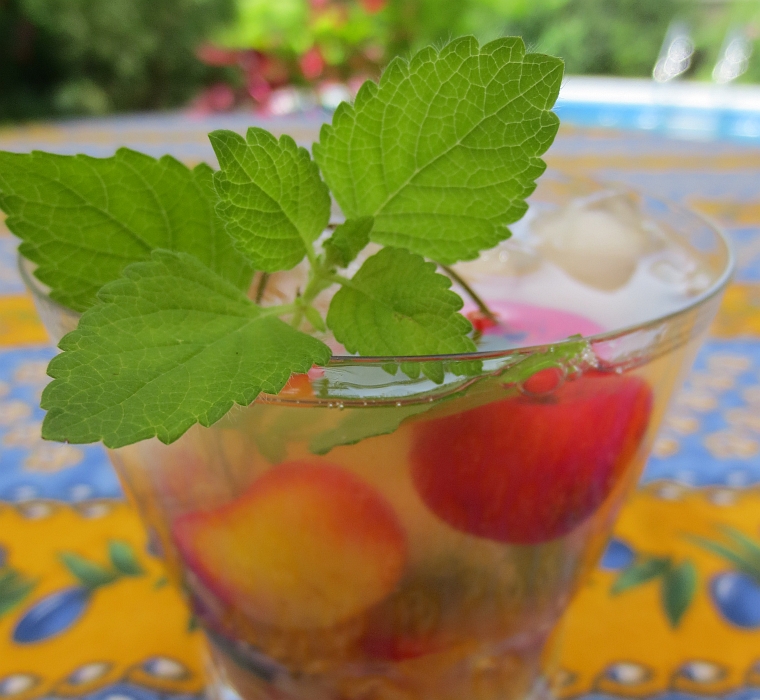 Back to Blog