Like so many other tidbits of integral knowledge, I first heard of Harvey Wallbanger from an episode of 'The Golden Girls.' (There is much I have learned solely through Golden Girl episodes). In this one, Sophia's friend was waiting for her at a bar and was drinking a Harvey Wallbanger. "Seeing a lot of Mr. Wallbanger lately, aren't you?" Years later, for our most recent holiday party in fact, my friend Scott made a Harvey Wallbanger cake, and suddenly I was sold. Making use of that bastion of 70's liqueur – Galliano – some vodka, and fresh orange juice, this is one sweet and moist cake. I liked Scott's version enough to try it on my own, and with the exception of the Galliano and some pudding mix, we already had all the ingredients on hand. If it's easy enough for me to handle, you can handle it too. The recipe follows:
Harvey Wallbanger Cake Recipe
Ingredients:
Cake:
1 box (about 18.75 ounces) yellow cake mix
1 cup vegetable oil
4 large eggs
1/4 cup Galliano liqueur
1/4 cup vodka
1 package (3-ounces) vanilla instant pudding mix
3/4 cup fresh orange juice
Glaze:
1 cup sifted powdered sugar
1 Tablespoon fresh orange juice
1 Tablespoon Galliano
1 teaspoon vodka
Preparation:
Preheat oven to 350 F. Grease and flour a Bundt pan or spray with floured vegetable spray.
Place cake mix, oil, eggs, liqueur, vodka, pudding mix, and orange juice into a large mixing bowl. Beat on medium speed for 2 minutes.
Pour evenly into prepared Bundt pan and tap gently on the counter to release any air bubbles. Bake for 45 to 50 minutes. A toothpick inserted in the center should come out clean. (Do not overbake or it will become dry.) Let rest for 5 minutes. Gently loosen edges around the rims with a thin rubber spatula. Invert and unmold from Bundt pan onto a cake platter, then glaze while warm.
For the glaze, mix powdered sugar, orange juice, liqueur, and vodka until smooth. (If it is too thick, add more orange juice a few drops at a time to get a drizzling consistency. If it is too thin, add more powdered sugar a teaspoon at a time.) Drizzle over the warm cake and let cool to room temperature for glaze to set.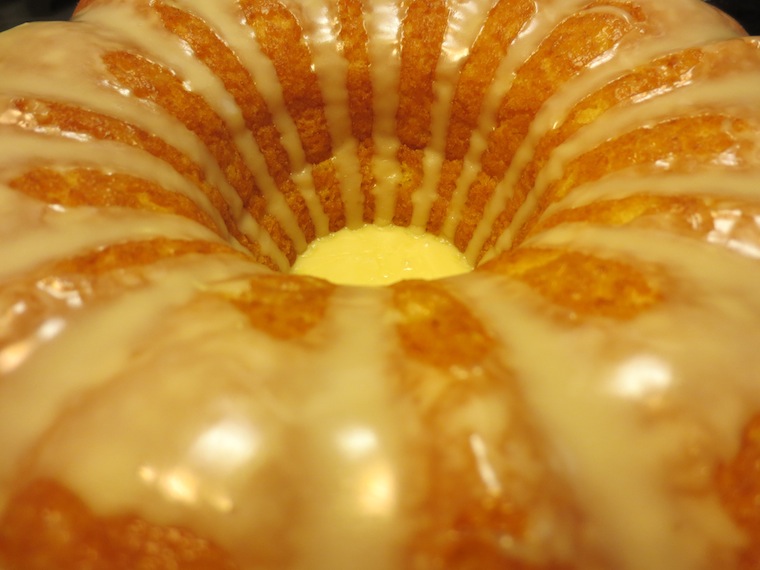 Back to Blog