If there were no
 cherry blossoms 

in this world

How much more tranquil

our hearts would be in spring.
~ Ariwara no Narihira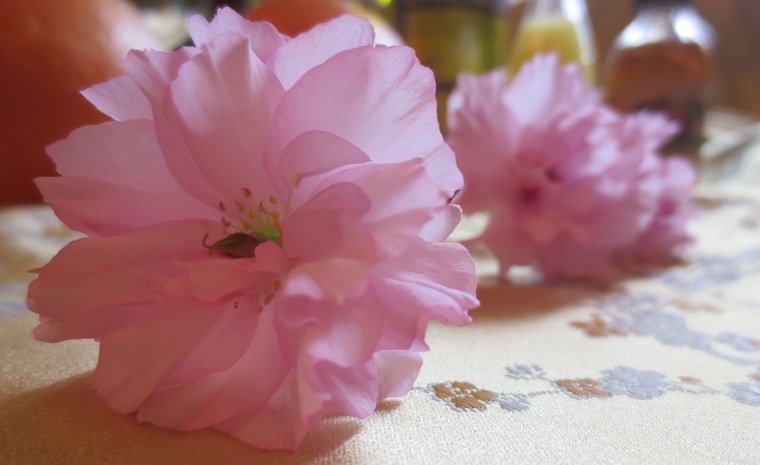 It was a blustery spring day in Washington, DC. The wind had taken most of the cherry blossoms a week or two prior to my arrival, but some of the Kwanzan trees still held their pink beauties. Outside the Jefferson Hotel, a stand of tulips fought the wind, and in a lull they stood with the afternoon sun slanting through their luminous petals. I was early for a dinner with Chris and Darcey, and in an effort to escape the cold wind (while enjoying one of my favorite watering holes) I ducked into the marble hallway leading to Quill.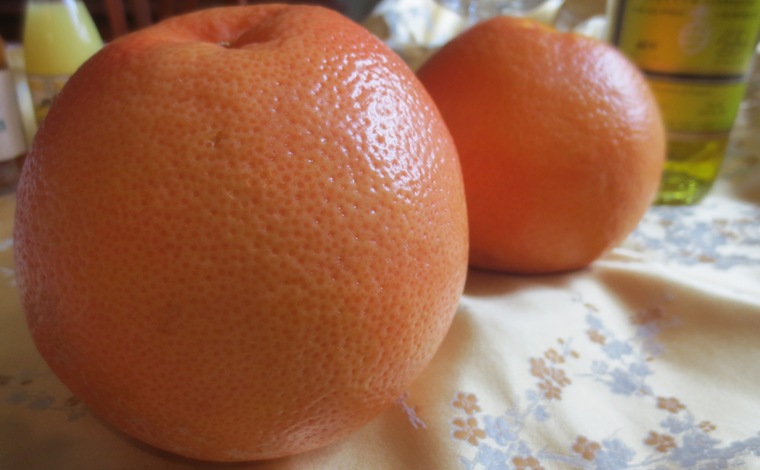 It was the tail end of cherry blossom season, but the city was still feeling its blush. On the cocktail menu was something that held a number of my favorite libations: the Sakura. The listed ingredients included two mainstays: gin and grapefruit juice. The remaining elements were just as enchanting, and taken together they made the same beautiful promise that every cherry blossom bud made: the promise of beauty and hope and a spring that always comes back.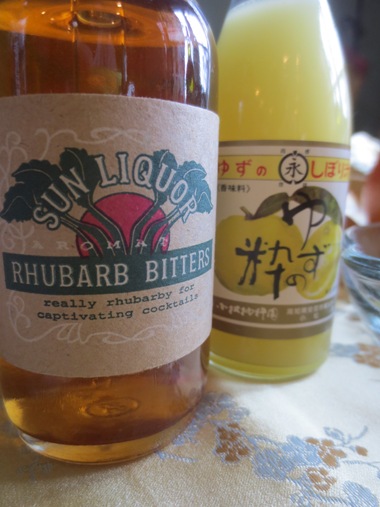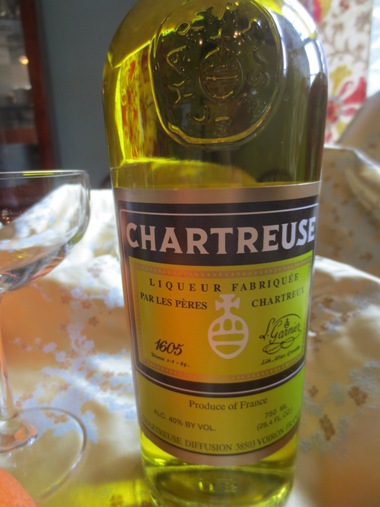 Listed ingredients:
Bluecoat gin
Yellow chartreuse
Yuzu
Grapefruit
Honey Syrup
Rhubarb bitters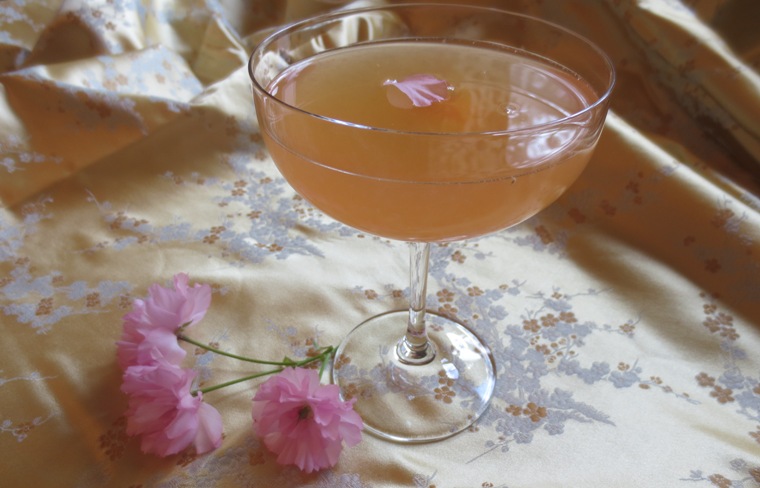 The drink arrived, and it was very much a sip of spring. The shading was unexpected – a soft buttery yellow that flirted with peach – but that only made it feel all the sunnier. The taste was sublime – tart and slightly fruity, with the welcome herbal challenge of the chartreuse and the warm lilt of honey, sparked by the exquisite jolt of the yuzu and rhubarb bitters.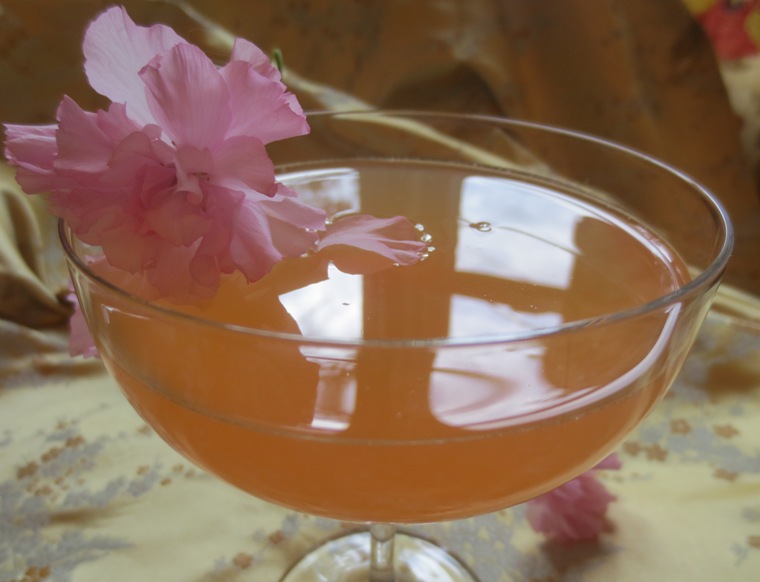 When I returned home, and on an equally blustery day, I managed to procure all the ingredients and try my hand at assembling a decent approximation of the magic of the original Sakura by Quill. It turns out I needed everything but the gin, as my kitchen is not equipped with yuzu or yellow chartreuse or rhubarb bitters. It is now – and every ingredient is important for this one to be successful.
For proportions, I used one part gin, one part grapefruit juice, 1/3 part chartreuse, 1/5 part honey syrup, and a few healthy drops each of the yuzu and bitters.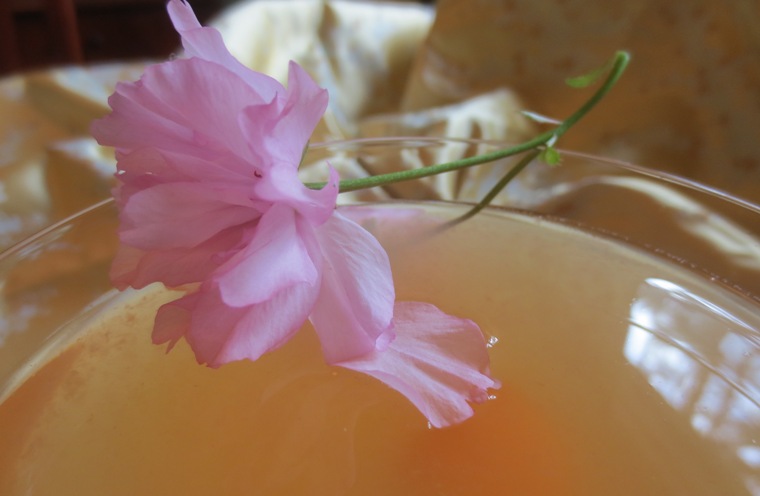 The variable that enchantingly influences how this cocktail looks is the grapefruit juice. I extracted the nectar from a fresh ruby red grapefruit, which takes the yellow chartreuse and yuzu into cantaloupe-shaded territory. I actually preferred the yellowish version of the original, so the next time I try this I'll use a white grapefruit instead. Either way, it sings of spring.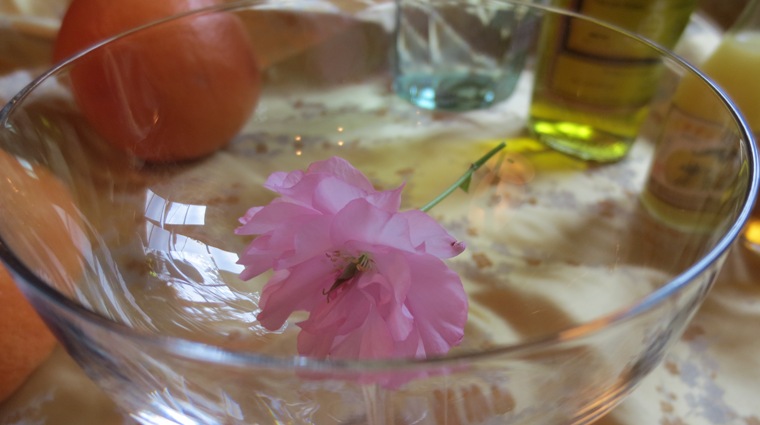 Outside, the wind whipped wildly. A shower of white apple blossom petals fell like snow and whirled around my feet. Inside me, I held the memory of the Sakura. In spite of the wind, the world felt a little warmer.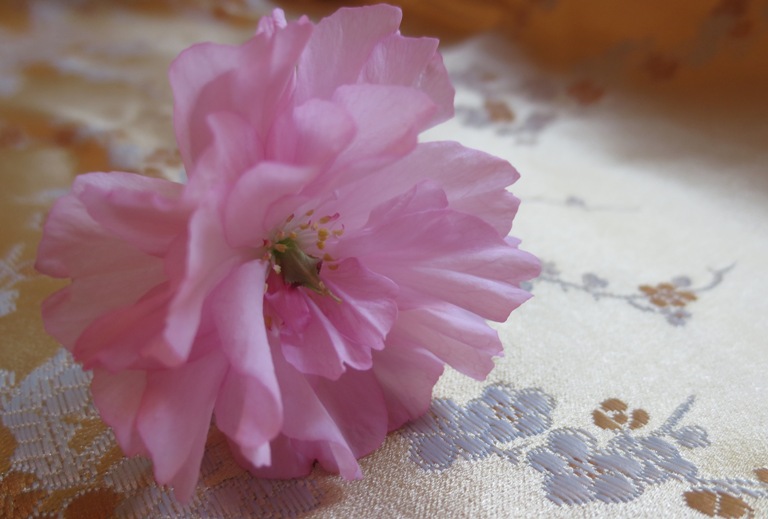 Look at the cherry blossoms!

Their color and scent fall with them,

Are gone forever,

Yet mindless

The spring comes again.
~ Ikkyu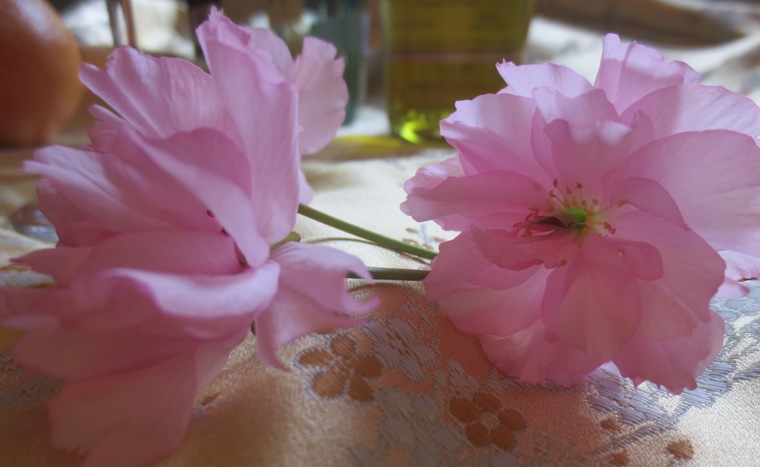 Back to Blog