New York City is not my favorite place in the world, not by a long shot, but with two of my favorite people in the world, it suddenly becomes something quite wonderful. This past weekend, my Mom and I went into the city to see a couple of shows and take Suzie out for a belated birthday dinner. Staying at a hotel on the upper East side (not quite worth mentioning), we were a few long blocks from Bloomingdale's, and though most of that is beyond my means, it's always a thrill to look. (And given that I'd forgotten to pack pajamas and an outfit for the return trip, it was a thrill to buy too.) Fittingly, it was my Mom who first taught me how to shop – not just to buy, but to look and stroll, to enjoy the time alone, to be inspired and feel pretty and get lifted, if only for a moment, out of the mundane.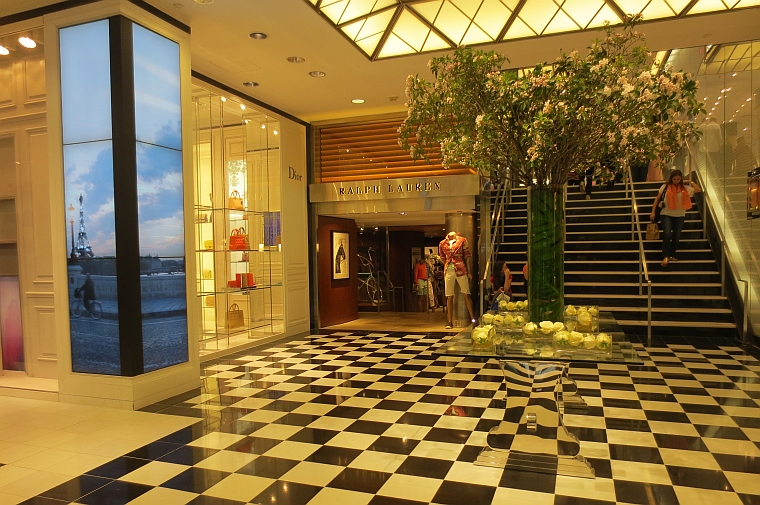 I spent some time at the fragrance counter, talking over the upcoming changes to Tom Ford's Private Blends line (pssst, the recent quartet of florals, which never quite grabbed me, is being discontinued by three). Perusing the periphery of Louis Vuitton, Gucci, and Prada, I was able to resist looking too closely at the price tags (far too monumental given my last credit card bill), but almost gave in to temptation by the likes of Marc Jacobs and Ted Baker.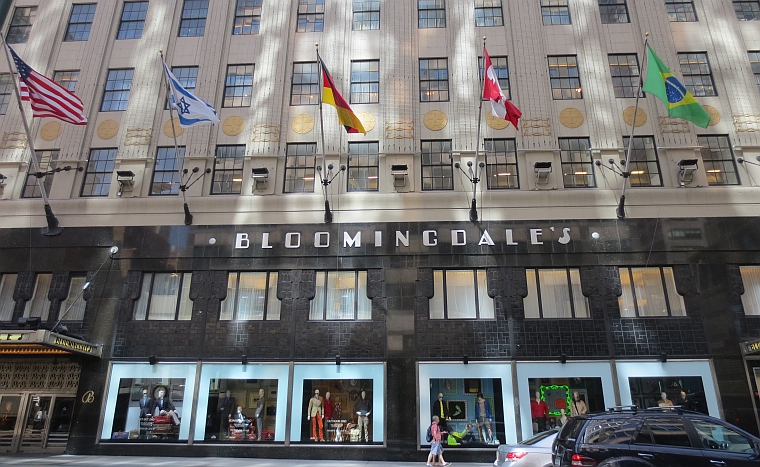 Fortunately, cooler heads prevailed and I escaped with the bare necessities before we had to get ready for dinner. I asked Suzie to pick the spot, and she has never let me down in that regard. This was no exception, in that it was nothing short of exceptional.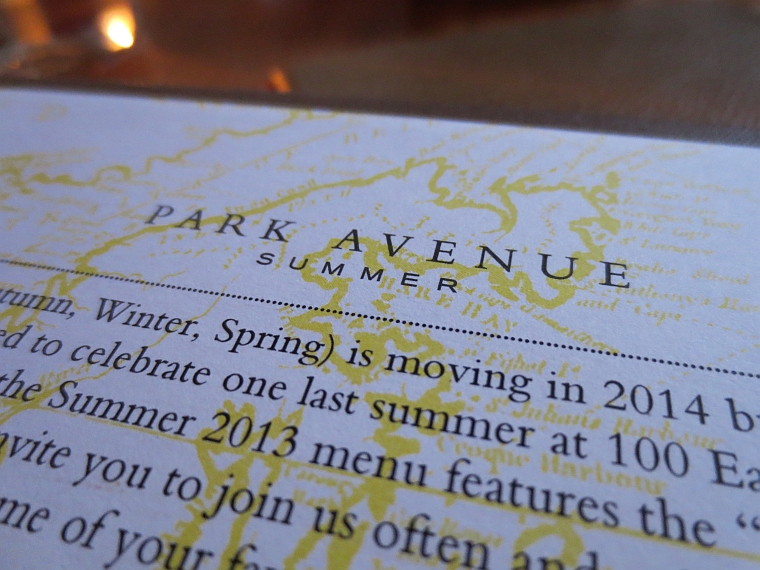 Park Avenue designs its menu based on the seasons, and since it is moving next year, they had a 'best-of' menu featuring the finest selections from the previous years' menus. From the elegant atmosphere to the flawless service (a slightly wrinkled menu was immediately replaced with a crisp new one before I even noted the difference), it's really the food that shines. And what impeccable food it was.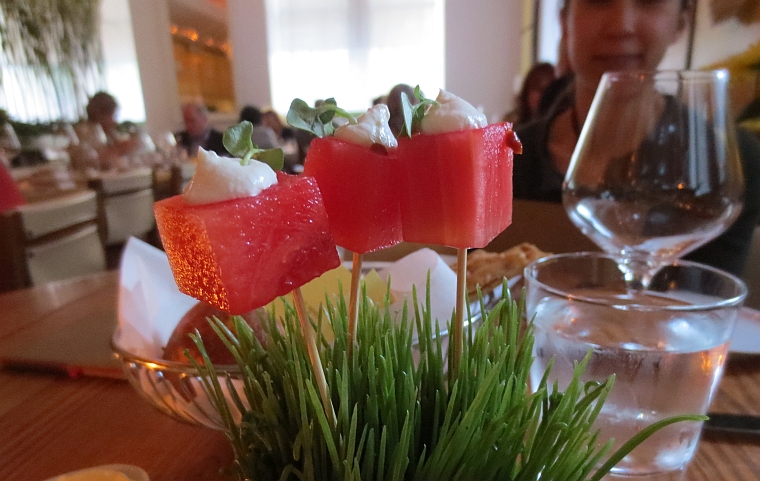 I chose the salmon, with a taro root salad, and I didn't care or look to see what anyone else had because it was so good. (Actually, I did – both Mom and Suzie chose the scallops, for which they both offered excessive praise). The salmon was tender, almost-melt-in-your-mouth tender, flavored wonderfully, but not too much to detract from the excellent cuts. Its taro root salad accompaniment was a jolt of effervescent brightness and texture, dancing a delectable two-step with the fish and lending a freshness perfect for the summer season.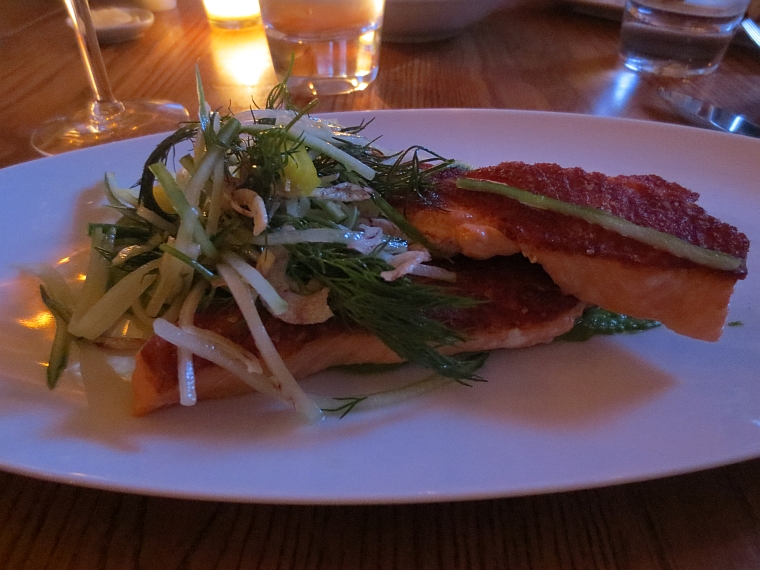 In the end, though, no matter how delicious the food, a good dinner depends on the company, and in that I was fortunate. There was none better.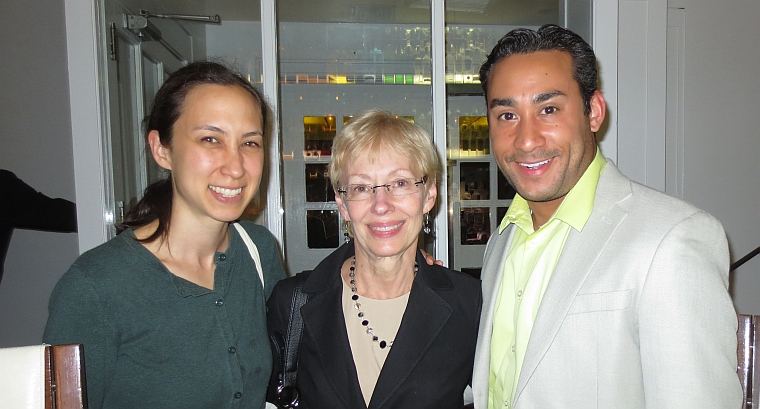 Back to Blog