The most fun-filled factory in production right now is Price & Son at the Al Hirschfeld Theatre, and it's not just fabulous shoes that are being made, but a transformative musical theater experience. That's where 'Kinky Boots' is saucily strutting the boards, and, fueled by two powerhouse performances, it's the best musical I've seen in a decade. (And I'll qualify that by saying that I have yet to see 'The Book of Mormon' and 'Once'.)
To be honest, I'm a little jaded. Anyone who grew up in the 80's has some sort of affinity with Cyndi Lauper, the woman behind the music here. It's her first time writing the music and lyrics for a Broadway show, but she handles it with her trademark perky aplomb, and an insinuating score that references her 80's disco roots, while standing on its own melodic structure. Ms. Lauper has been lucky enough to be coupled with one of Broadway's legends, Harvey Fierstein, who wrote the book of the musical. Anyone who knows me knows that I've been a fan of the brilliant Mr. Fierstein ever since I first heard his unmistakably gravelly voice many moons ago (and interviewed him for a story on his children's book, 'The Sissy Duckling'.) Rounding out the talented trio behind the show is director and choreographer Jerry Mitchell, who makes inventive use of every square foot of factory, with multi-leveled set pieces and some portable conveyor belts for the exhilarating Act One closer 'Everybody Say Yeah'.
Ms. Lauper's music and Mr. Fierstein's book give 'Kinky Boots' its driving power and emotional heft, but it's the performances of Billy Porter and Stark Sands that put the show into the stratosphere of musical theater magnificence. They join the pantheon of Broadway duos like Roxie Hart and Velma Kelly ('Chicago') or Max Bialystock and Leo Bloom ('The Producers') or even Glinda and Elphaba ('Wicked') – teams that depend on one another for strength and survival – story-wise, and performance-wise. It is especially vital here, because at its heart, this is a show about two unlikely friends coming together and seeing that they're not all that different. Charlie Price and Lola may well be the dynamic duo of this decade, and Sands and Porter are not to be missed.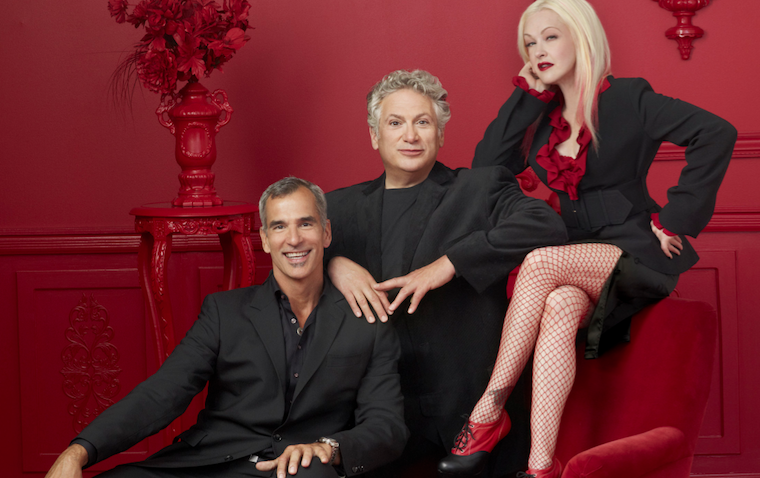 As the heir to the struggling Price & Son shoe factory, Mr. Sands is perfectly cast as Charlie, a young man unsure of where his future lies, whether he should jump into the unknown future of ambition as impelled by his girlfriend Nicola, or make a choice to honor his legacy and fight for his past to be his future. Sands is given the difficult, and less-showy, role of straight-man to Lola. As such he is the anchor of the factory and the show, and comes through with the necessary blend of earnestness, hesitancy, and, ultimately, evolution. His big moment – the rousing, self-indicting 'Soul of a Man' – is an epiphany, and his performance, one of careful and complex transformation, is surpassed only by his counterpart, Billy Porter.
As Lola (Simon), Mr. Porter simply shines. He is a force of nature, a revelation in a world where that term is used far too often for far too less. He defines it here, with a Tony-winning performance that is sweeping in ferociousness and fiery in intensity. Porter manages to go from hilarious to sorrowful in a matter of moments, portraying the varying degrees of rage, drive, hope, humility, glamour, and giddiness needed to convey the inner-workings and outer-fabulousness that comprise the 'Land of Lola'. A larger-than-life drag queen will always be a role that runs the danger of veering into campy caricature, but Porter never loses his way, guiding Lola through her journey with every bit of grace and dignity and honor that Charlie finds so difficult to find.
It is the study of the friendship between men, but also the story of what it takes to be a man, and what makes a man great. It's a story of forgiveness, love, and how much of each other's lives we miss by shutting ourselves off from openness and acceptance. The simplest scene in the show, (spoiler alert) is when Lola performs for her father, at last in a nursing home. She sings an 11th-hour show-stopper that will have drag queens gagging with giddiness for years, and in it both exonerates herself from feeling unloved while refusing to take anything less.
That acceptance – of a parent to a child, a friend to a friend, and a stranger to a stranger- forms the emotional core of the show, and, strangely enough, it wasn't just the tear-jerker moments ('Not My Father's Son' and 'Soul of a Man') that moved me, but the fantastic finale of the 'We-Are-Family'-esque 'Raise You Up/Just Be' that elicited the thrills of just how powerful musical theater can be.
It comes to glorious life when the previously-close-minded Don belts out, "You change the world when you change your mind" while donning some kinky boots of his own. If you let that seemingly-simple sentiment sink in, it's miraculous, life-affirming, and dazzling. Just like 'Kinky Boots'.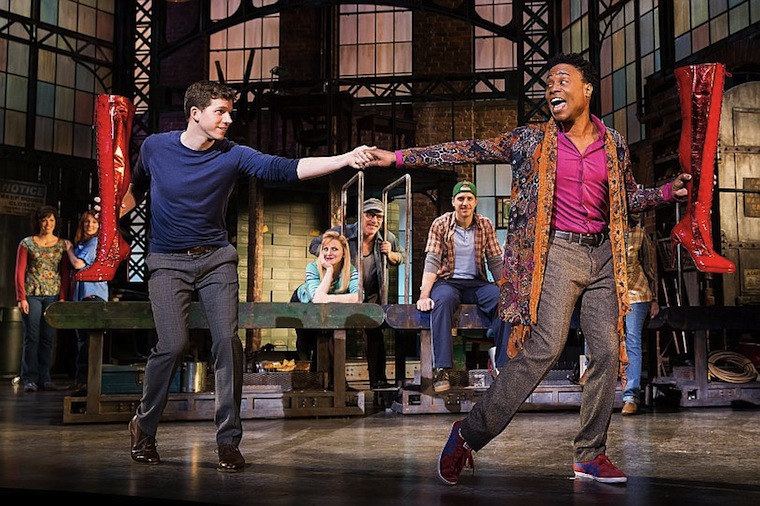 Back to Blog