New York, New York! I've made it no secret that I'm not the biggest fan of the Big Apple, but you can't find the number and variety of Broadway and Off-Broadway shows anywhere else, so to that end New York is a necessary evil. Fortunately, there are enchantments and pockets of magnificence to counter the sinking-humanity feeling I get when pushing my way through the idiot-infested crowds of Times Square, and the chance to spend some time with my Mom was just a bonus.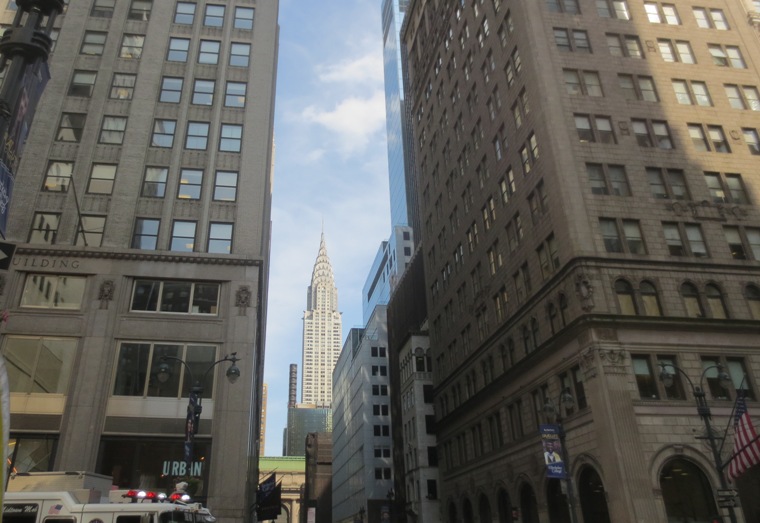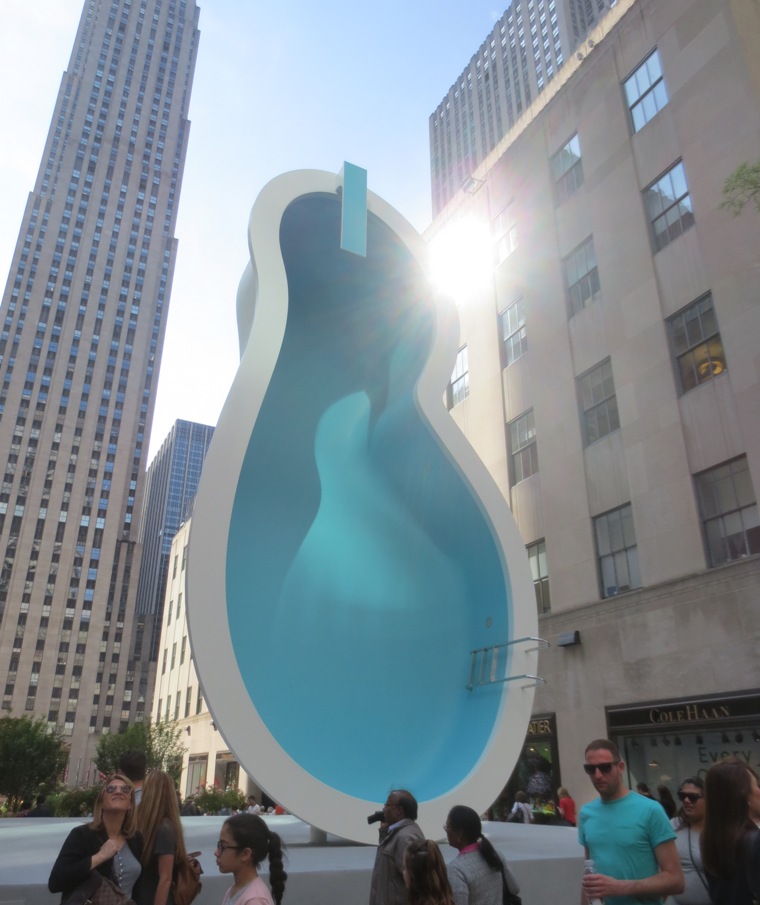 In previous years we've done three shows in two days, which can be a daunting schedule to keep. This time around we narrowed it to two, with some buffers for shopping and simple decompressing. Oh, and some very extravagant meals – probably the most extravagant I'll ever have the fortune of enjoying – and we certainly did that.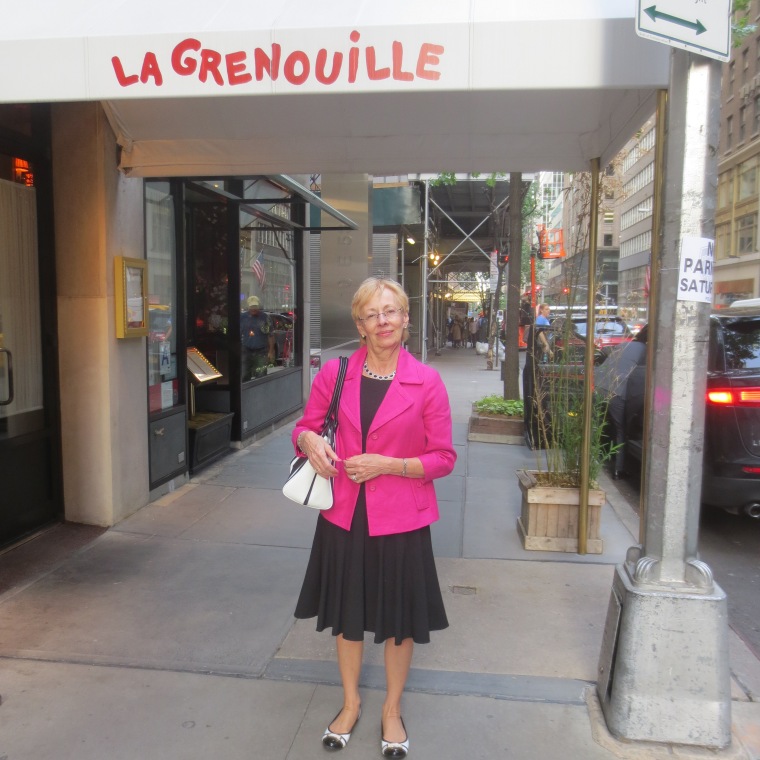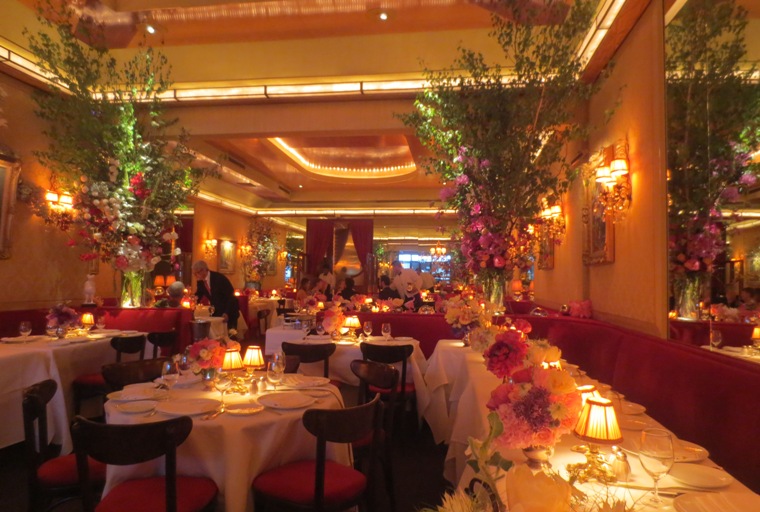 It began at La Grenouille – sometimes billed as New York's most beautiful restaurant. It certainly cornered the floral market – walking into the entry one was pleasantly overcome by the unmistakable scent of a florist. Though powerful, it was never overpowering, and if you love flowers as much as I do it was an absolute revelation. Two grand bouquets rose to the ceiling, while each table was given its own special bouquet. These were not paltry carnations or Alstroemeria either – these were filled with peonies and roses and lilies and even dried fiddleheads.
It was sublime. Flattering soft lighting, red velvet banquettes, and tuxedo-clad waitstaff who were never snooty or arrogant (and after bringing a twist in my martini instead of an olive, and oddly following up with a plate of olives, they had no reason to be) it made for an impressive (and costly) dining experience.
And it was an experience I'll not soon forget. As much as I might whine about New York, you can't find this sort of thing anywhere else. On every corner and behind every door there is the possibility for magic that doesn't exist in other places. The city is vast and varied in that way, and just when you think you might have a grasp or handle on it, it unfurls further expanses and delights.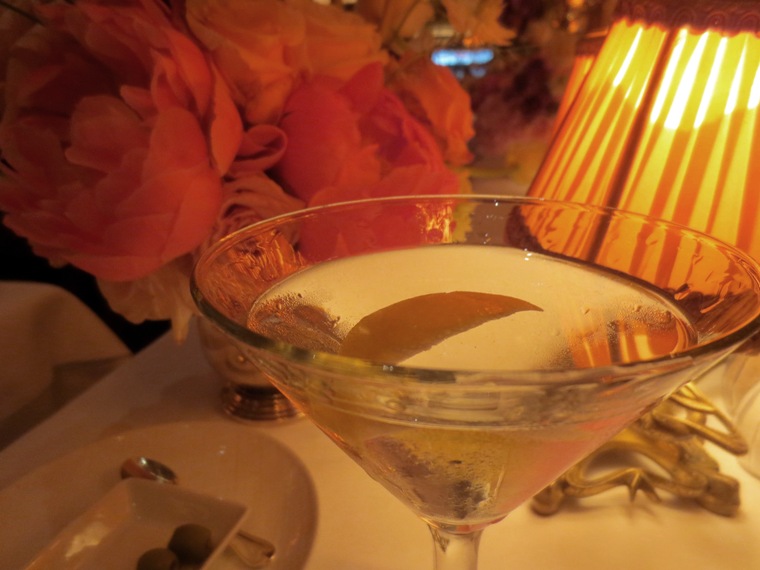 (Even the bathroom had this glorious bouquet of hyacinths on the sink.)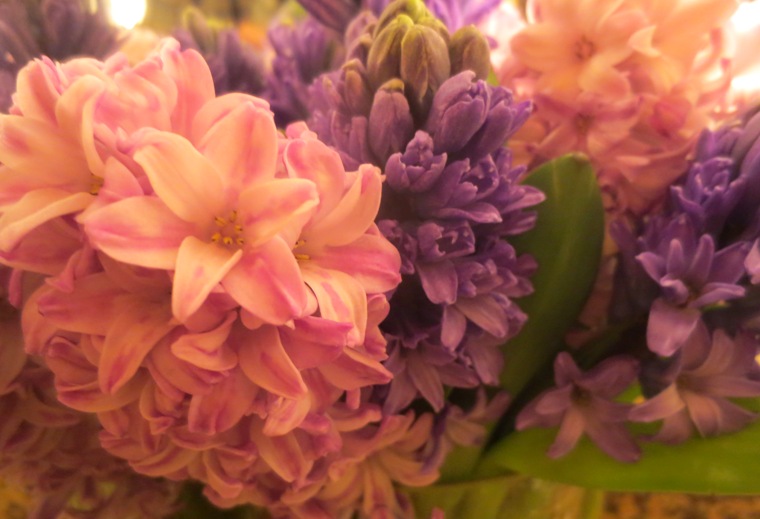 After stuffing ourselves with an amazing meal, we walked over to see 'Fun Home.' Our return Broadway engagement was off to a rollicking start…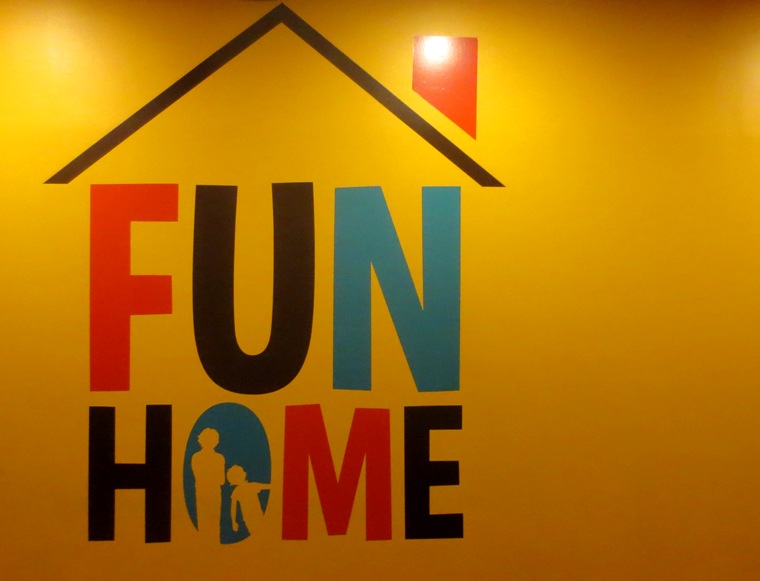 Back to Blog