On this day of Thanksgiving, I'd like to give thanks to my family, especially the two little folks seen in this post – my niece and nephew. Emi and Noah are always a favorite part of this site, and we had them over last weekend for a Goonies sleepover. While we never got around to see 'The Goonies' (a good reason to do it all again), we managed to have other fun, like making pizzas with four other kids (and their parents, I'm not crazy).
As usual, it was the little moments that mattered, like when we made an impromptu airplane out of a piece of cardboard, to fly a collection of toys around the dining room. One of the things I admire most in children is their indefatigable imagination. It knows no bounds, and they are game for almost anything.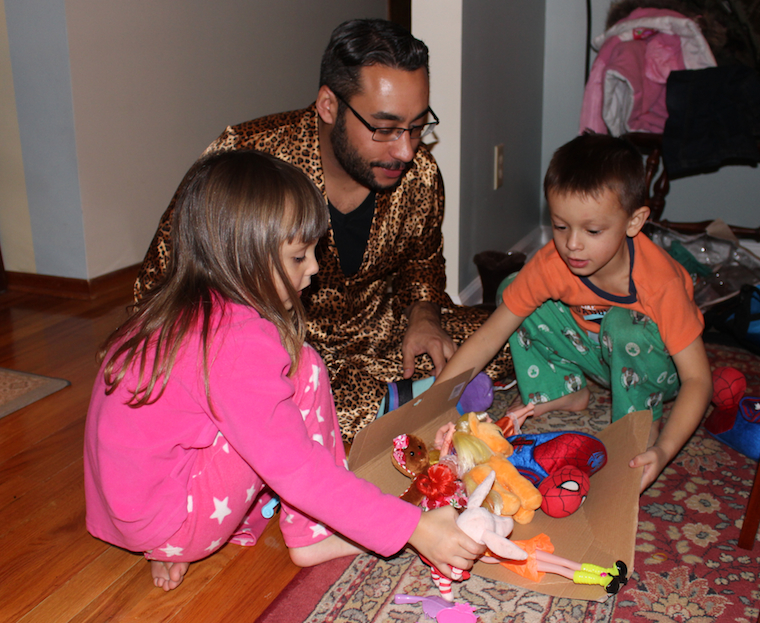 A pair of leopard-print pajamas is always right for a sleep-over.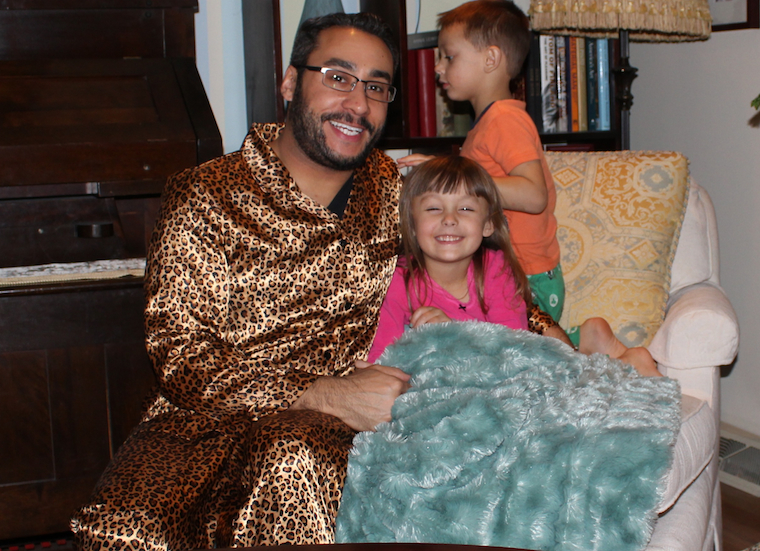 The next morning the twins practiced walking in the shoes from my most recent sartorial cataclysm. There was a minor scuffle as they don't like to share, but it all worked out in the end. Uncle Al does not tolerate those who don't share. (It just hits too close to home.)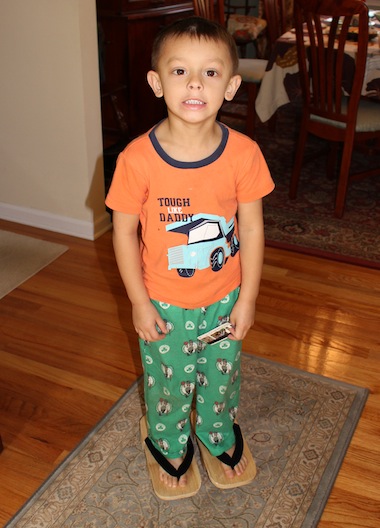 The morning after saw a breakfast of scrambled eggs, roasted potatoes, bacon and toast by the twins. Uncle Al loves a helper. As the day was nice, we donned our coats for a bit of stalking squirrels in the backyard.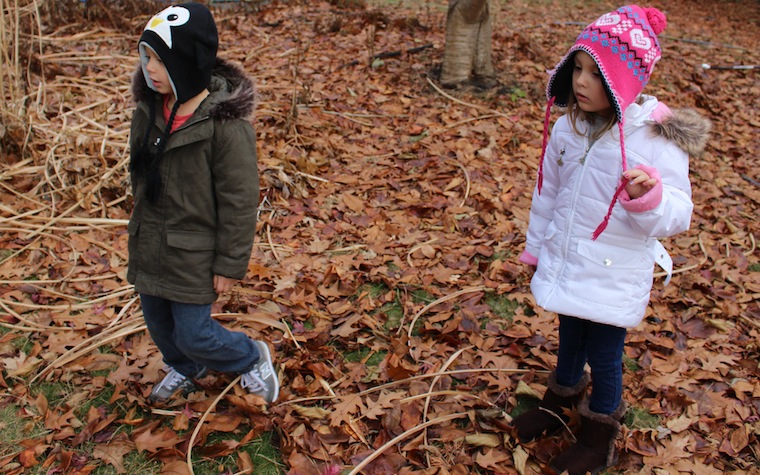 Once again, the boundless imagination of children impressed me, as the kids devised ways of enticing and catching squirrels. It reminded me of the day that my favorite Uncle asked if my brother and I wanted him to catch a squirrel. "You can't catch a squirrel!" I squealed back then. On this day, I was the Uncle, and the children were the believers.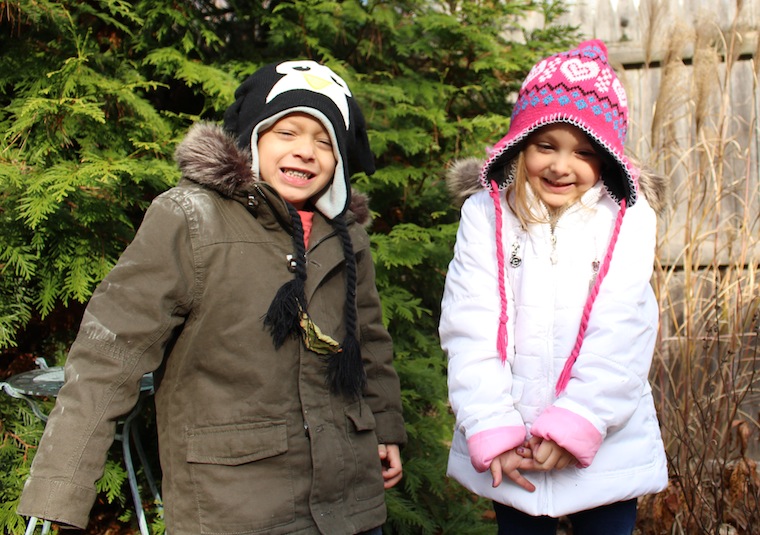 Happy Thanksgiving to everyone!
Back to Blog