We heard the cry of the cock before we saw it atop its cage. Filling the greenhouses with his trademark 'cock-a-doodle-do', the cries echoed along the cement floor as we made our way into the collection of animals on display for a Palm Sunday treat at Faddegon's Nursery. The twins were happy to say hello to the chickens and the mules (a cross between a horse and a pony, apparently) as well as the baby goats. I was just happy to find a bench that didn't have goat turds all over it. Those things have no shame when it comes to shitting in public. No manners.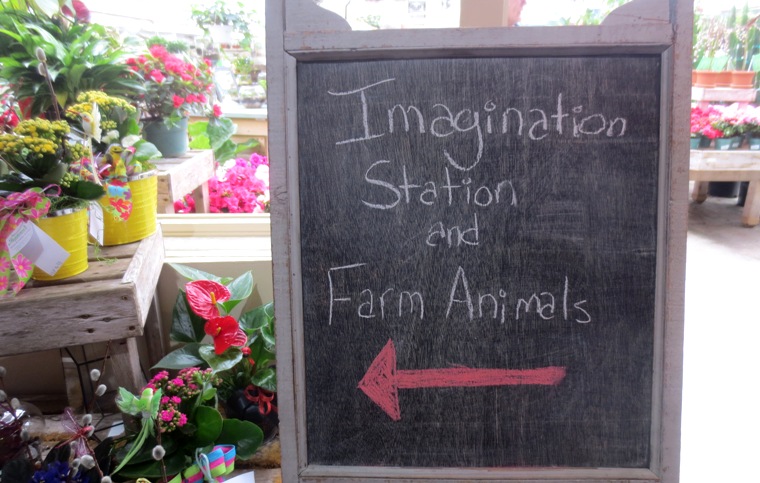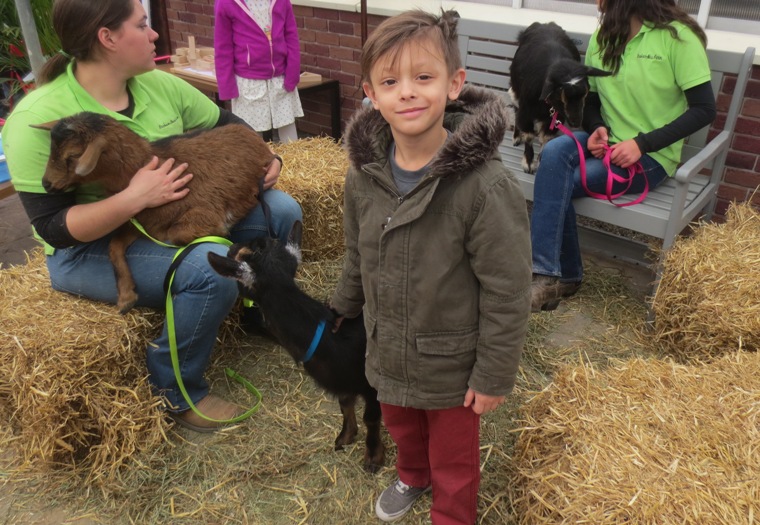 After a quick greeting of farm animals, Noah and Emi settled into the imagination station, beginning with a bit of coloring. As goats tried to eat their work, they crafted a couple of drawings and I helped them color in some pre-drawn scenes of spring fun.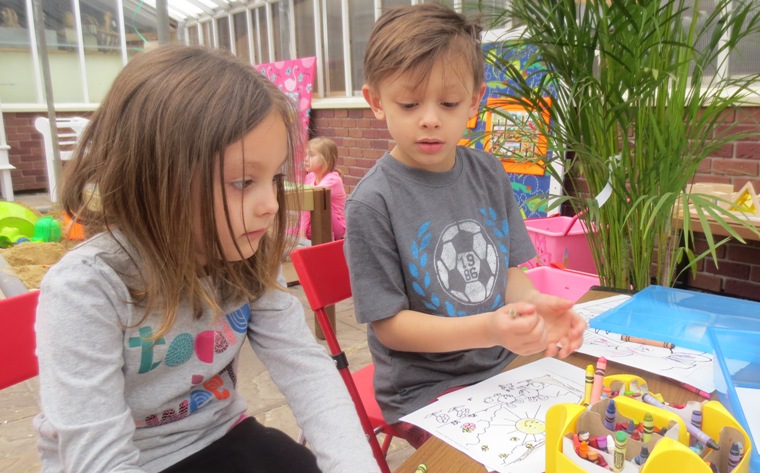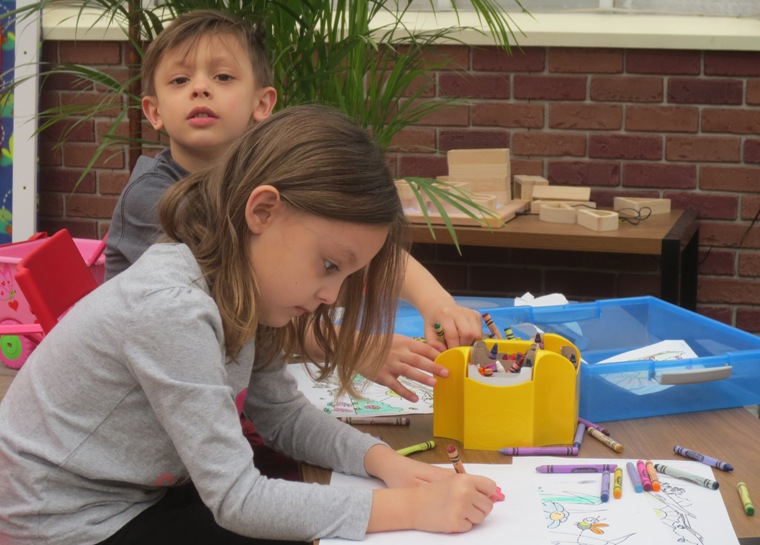 The exhaustion of coloring things required the fortification of cookies and punch, both of which were eagerly snapped up by these little sugar-addicts. Hey, I wasn't watching them after this, so the more they wanted to have, the more they did have.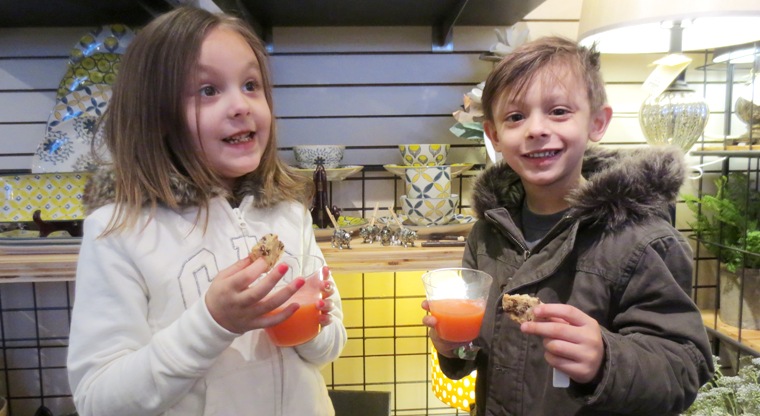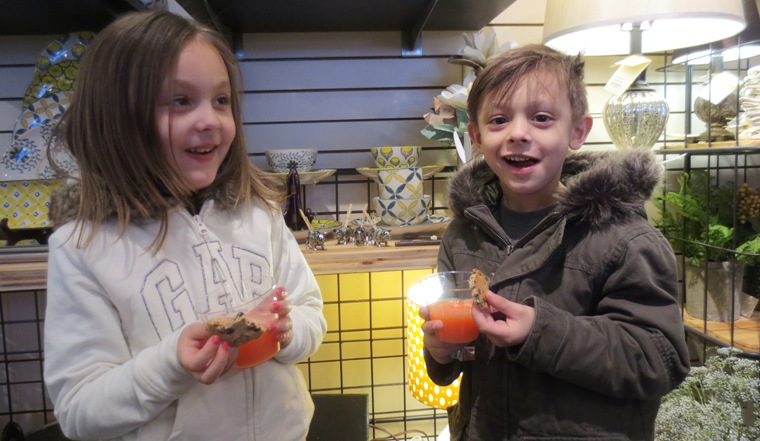 I must not have paid enough attention to the complete list of activities, because I was NOT expecting to see the frightening creature that rounded a corner and made straight for me like an owl hones in on its cute and cuddly prey. Now, I've had a bad run-in with an Easter Bunny, as everyone so fondly remembers, and that horror-show had on a collar of purple tulle. Just like the one that was closing in on me in a greenhouse stocked with axes and saws.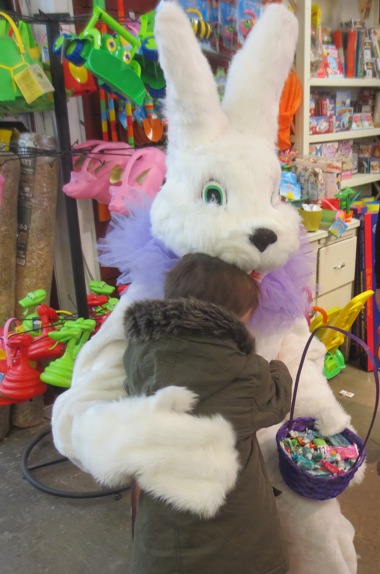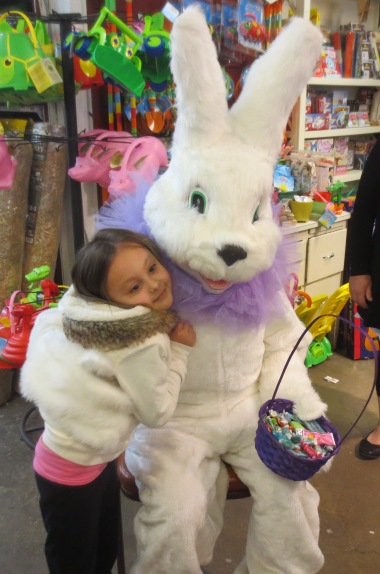 Somehow, I maintained my composure and stood in line with the twins until they had a turn for a hug and some candy. I snapped these photos from afar, relieved when it was all over. They proved braver than me, approaching without trepidation. (Of course, they didn't deign to sit on this creature's lap, as I'd had to do… but my painful memories digress. We don't abuse kids like that anymore.)
Anyway, what I'm trying to say in this post is, 'Happy Easter!'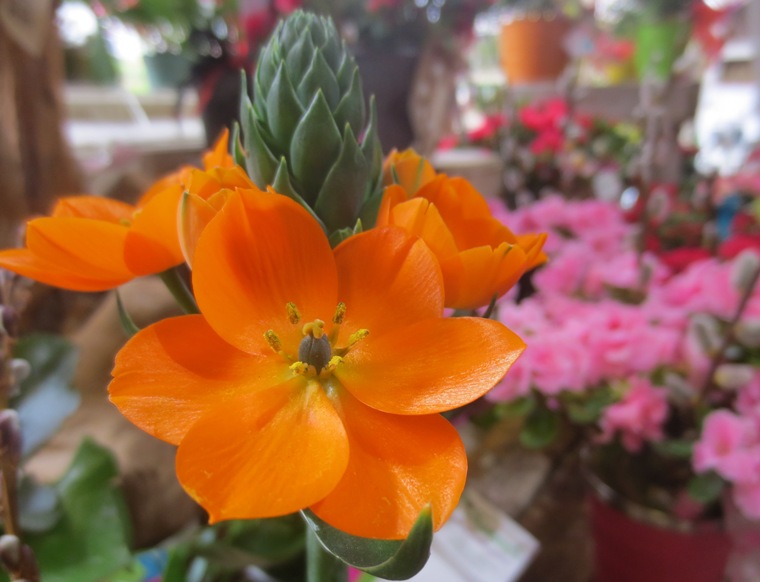 Back to Blog