When I was a little boy, one of the first restaurants to which my parents ever took me was a place called Pepe's in Amsterdam, New York. They knew the owner, Sam Pepe, and on certain Saturday or Sunday nights we would go out for a dinner together. Pepe's was a no-frills, old-school Italian restaurant that basically operated out of what looked like a converted house. There was a bar with tall seats, and in the back a small, dimly-lit dining area. A tiny salad-bar held one of the favorite foods of my childhood: a yet-to-be-duplicated mixture of garbanzo beans in an onion marinade. It was wetter and more flavorful than any other garbanzo bean medley I've encountered at every other salad bar I've visited over the years. That was the best part of every meal there for me, and I'd have been happy if that was all there was to eat.
Of course there were full entrees as well, but as a kid we mostly just had spaghetti (my Dad had his with olive oil and anchovies and a sprinkling of parsley). Mr. Pepe came out every time we were there, mingling and talking with the guests at every table, including us children, which, when you're a kid, is a pretty cool thing. Now that I think about it, it's pretty damn cool as an adult. Such personal service is in short supply these days.
I was reminded of those dinners when I visited my parents the other weekend, and they took me out to L'Ultimo on the Southside. In a town like Amsterdam, it sometimes seems that everyone knows everyone else, so when we walked in my parents immediately recognized the table next to us and chatted a bit, and then our server mentioned that she knew my brother, and soon enough it was like I never left my hometown. L'Ultimo is a far cry from Pepe's (which is a good thing considering that my tastes have evolved from the days when garbanzos were enough to satisfy) but the goodness and familiarity of a family dinner out felt the same. Breaking bread with loved ones, in the town in which you grew up, is a warm reassurance in a cold world.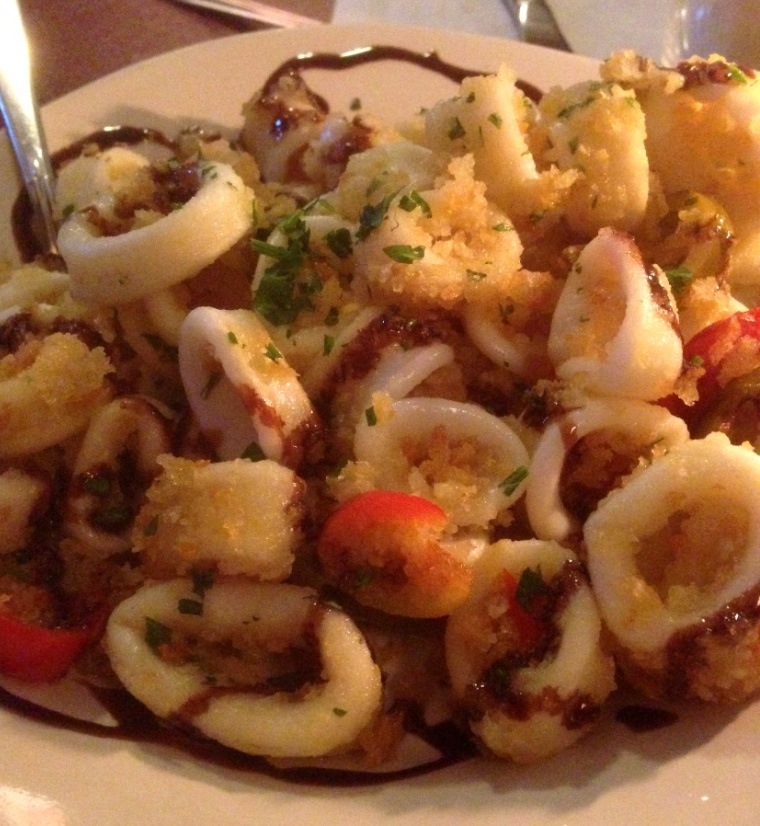 Back to Blog