The proper garnish can make or break a cocktail, and yet it is often one of most widely  I can't tell you the countless number of times my martini glass has arrived with a hefty chunk of citrus rudely cut into a wedge and stuck on the rim like some parasitic overgrowth.
A wedge of lemon is never right for anything other than a clam bake, and wedges of orange or grapefruit are simply obnoxious. The twist is more than enough, and it's what any decent bartender will serve when you ask for a particular fruit.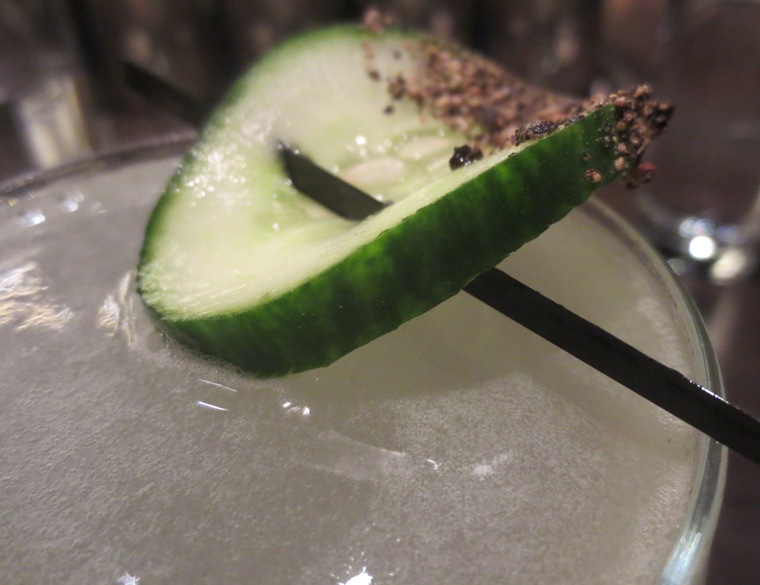 Sometimes, though, more is more – such as in these featured photos from a recent drink at Wink & Nod. A gin-based cocktail, it plays up the peppery notes with a pepper-dipped slice of cucumber, which, when dunked in the drink, adds an effervescent bite, the melon-like coolness of the cuke spiked with the freshly grated spice of the peppercorn. A good cocktail is all about that balance, and the proper garnish.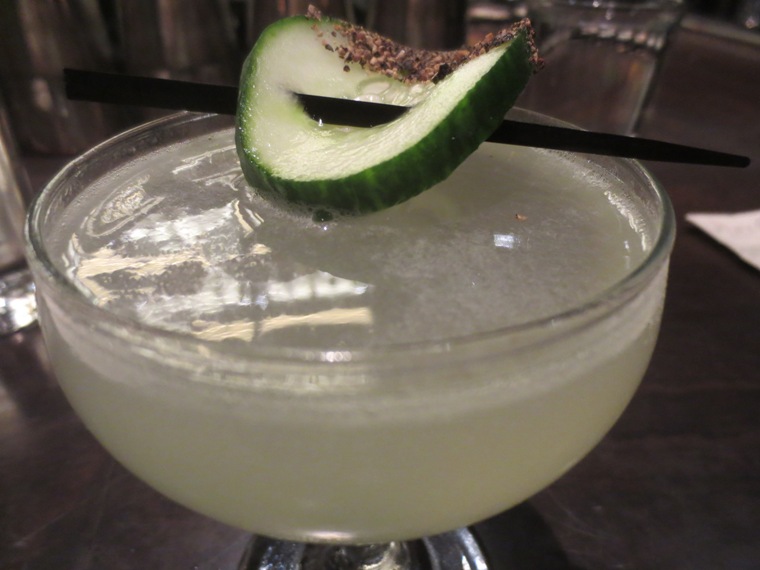 Back to Blog