Parents who know fashion have children who know fashion.
My Mom was the first person who taught me how to put an outfit together. Whether it was matching the shoes to the belt, or the shirt collar to a color in a sweater, she instilled a basic knowledge of what worked and what didn't, and it was on that foundation upon which I relied until I could find my own way. (When you know the rules, you can break them.)
She took her cues from Jackie O, style pontiff of that period, and carried herself with a grace and an unintentional air of aloofness that got passed down directly to her first-born son. What I didn't learn directly from the outfits she pre-selected for me and my brother I learned through watching her own style evolution, and the way she set about crafting an ensemble with her jewelry and accessories.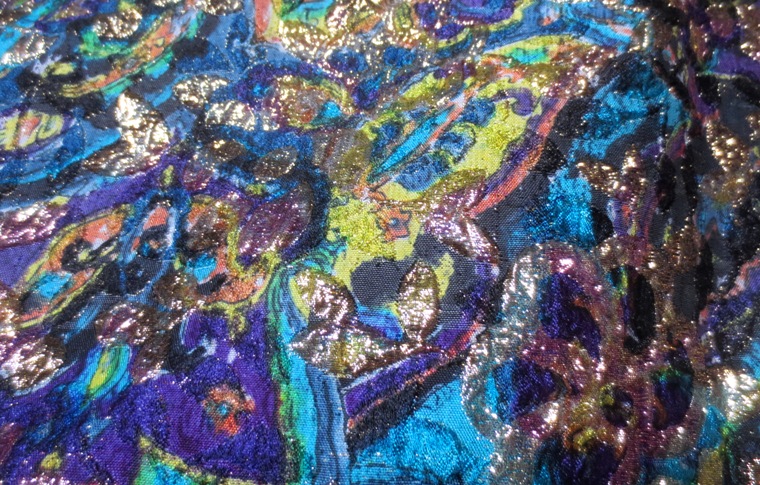 A number of years ago, I came into possession of the dress pictured here – a fancy evening gown straight out of the sixties (literally) with gold metallic threading that lent it a shimmer and glow that was a daring departure for my Mom's usually conservative yet elegant taste. From the moment I first saw it, I was entranced by its beautiful pattern, its use of peacock-like color, and the texture and movement of its unique fabric. (I was also impressed because it was like nothing else my mother owned, and I couldn't picture her in such a head-turner.)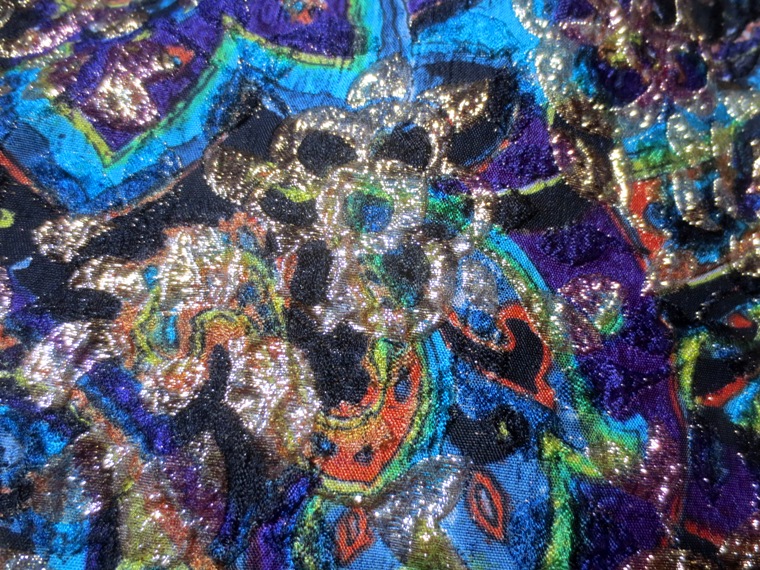 For many years I've been wondering how to make use of it, to showcase and re-envision its purpose to impress, and I think I finally came up with something (without having to remove several ribs, a stomach, and most of a thigh in order to simply slip into it). The new version retains the integrity of the fabric without cutting it to pieces, while entirely revising its function and form. One of the most important things I learned from my Mom's style was to embrace classic simplicity. (I may not employ it very often, but I appreciate it.) And in situations such as this, when it would be easy to take this dress and turn it into something unrecognizable, I made judicious use of restraint, keeping the fabric largely intact and whole.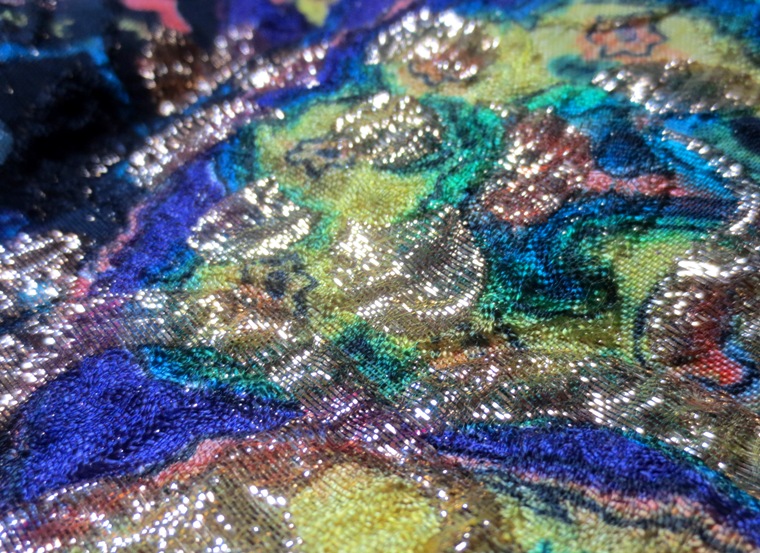 The intricately excessive colors and patterns and textures are more than enough to hold visual interest, though a few golden adornments may be a possible addition. For some celebrations, more is more is more…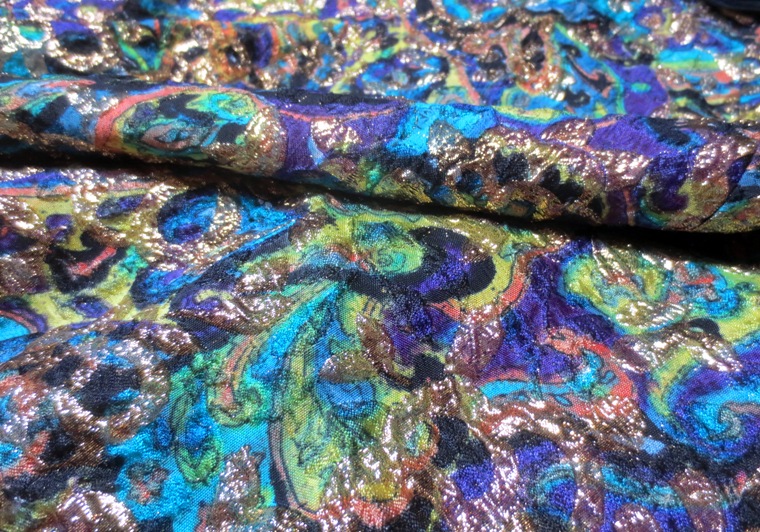 Back to Blog