On nights like this, when the world's a bit amiss,
And the lights go down across the trailer park…
I get down, I feel had, feel on the verge of going mad
Then it's time to punch the clock…
I put on some make-up,
Turn on the tape deck
And put the wig back on my head…
Tonight, we worship at the altar of the Angry Inch, bowing down before the feet of Neil Patrick Harris, and flipping our sausage curls in homage to the big wig, the blonde wig, the one and only Hedwig. I've seen this a few times, including once during its original Off-Broadway run. I must say, I haven't been this excited about seeing a specific performer in a role since Kristin Chenoweth descended in her 'Wicked' bubble and Glenn Close walked down the stairs of the floating mansion in 'Sunset Boulevard.'  Doogie, don't let me down!
I look back on where I'm from, look at the woman I've become
And the strangest things seem suddenly routine
I look up from my vermouth on the rocks,
A gift-wrapped wig still in the box
Of towering velveteen.
'Hedwig' has deservedly developed a cult-following as the representative for "the misfits and the losers" – someone who has been dealt a sorry hand by life, but somehow retains a resilient spirit of survival, and, against all odds, a certain celebration of what she has gone through. Like most of us, Hedwig is searching for that one other person who will fulfill her – yet it never reads as co-dependence or weakness – it's the simple search for love. That journey is grounded in the darkest humor, but it's often laugh-out-loud humor that both pierces and warms the heart. Make no mistake, Hedwig is always in on the joke.
Some girls they got a natural ease,
They wear it any way they please
With their French-flip curls and perfumed magazines
Wear it up, let it down
This is the best way that I've found
to be the best you've ever seen.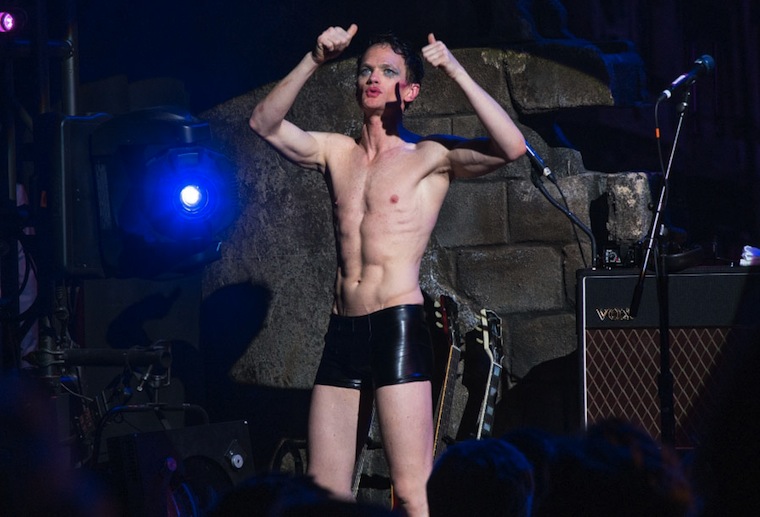 Tonight, she storms the Belasco, and I only hope my Mom is ready. I certainly am.
Sausage curls, chicken wings
It's all because of you!
Back to Blog