She first caught my eye scrambling to the top of a human pyramid in 'Steel Pier.' She then cast a spell over us as she descended in a bubble for the opening of 'Wicked.' But last night, Kristin Chenoweth captured my heart just by being herself, in her solo show at Proctors Theatre, where she brought her music and magic to an adoring crowd.
A Broadway baby who's made a mastery of the star-turn on television and in movies, Ms. Chenoweth is perhaps best-known and most-beloved for originating the role of Galinda in 'Wicked,' yet she was treading the boards for years before that. I remember her fondly in a smaller, scene-stealing role in one of her first Broadway shows: John Kander and Fred Ebb's under-appreciated 'Steel Pier' from 1997. I sat in the third row for that show, and every time Ms. Chenoweth came onstage, she drew the attention and energy of the entire theater with her exquisite, heart-stopping coloratura. That such a petite pixie could produce such a powerful sound was a stunning and unexpected thrill, and I found myself standing at the end of the performance just for her.
She referenced that show before launching into one of Kander and Ebb's better-known ballads 'Maybe This Time' from 'Cabaret' – capturing the brittle crux of desperation and hope that makes Sally Bowles such a transfixing and tremulous character. Chenoweth knows her way around the dramatic rendering of a story-song, both in poignant form ('Coloring Book') and lighter fare ('Taylor the Latte Boy.')
Her background in musicals made this a gratifyingly-Broadway-focused evening, even though she has several pop/country albums under her belt. After 'Steel Pier,' she went on to win a Tony in 'You're A Good Man, Charlie Brown' and a couple of years later she returned to reclaim her Broadway crown in 'Wicked'. The only issue I've had with all of her shows was that she wasn't in every scene, which makes a solo performance such a supreme joy.
Chenoweth sprinkled self-deprecating interludes and anecdotes throughout the night (including a sweet shout-out to Schenectady's own Ambition Cafe, where she'd gone earlier in the day) but it was her pure musical talent and artistry that reigned supreme, and the audience loved every pristine note, erupting in a couple of standing ovations.
A centerpiece of 'Wicked' tunes provided a contemplative gaze back over the last ten years. After performing 'Popular' for over a decade, she said she needed to do something to keep it interesting – in this instance that meant singing some of the verses in Japanese and German (she's working on her Norwegian). From that touchstone song she moved into a touching audience participation moment in a duet with local eight-year-old Olivia, who held her own in 'For Good.'  Chenoweth said that Oz would always be a part of her, and proved it with a powerhouse version of 'Over the Rainbow' more than a little inspired by its originator Judy Garland.
Even with weaker material such as Andrew Lloyd Webber's treacle ('Wishing You Were Somehow Here Again') she managed to make something transcendent, and while she impressively showed off her belting prowess at several points, it was the quieter moments that were more emotionally devastating. Her touching, delicate rendition of 'Bring Him Home' from 'Les Miserables' became a literal prayer, a song of faith, and an exhibit of finding the universal meaning in a lyric, turning it into something both intensely personal and utterly relatable. The high she gets off that sort of connection was exuberantly apparent.
The finale of the evening was her self-proclaimed anthem 'I Was Here' – a rousing and inspiring song in which she extols the importance of doing something that matters, and making your presence felt. In the hands of a lesser, less-genuine performer, the platitudes might have rung hollow, but in the care of such an impassioned and earnest master, it was nothing short of breathtaking. The crowd stood, demanding an encore, and Chenoweth delivered with an acoustic version of 'I Will Always Love You' done in original Dolly Parton fashion. It was the perfect ending to a perfect show.
Displaying genuine warmth, gratitude, grace, and a seemingly-effortless gift that soared beyond the rafters of Proctors and into the hearts of all in attendance, Chenoweth delivered a performance that cemented her status as one of the finest vocalists and song interpreters out there, as well as one of the most charismatic and enthralling stars to grace any stage.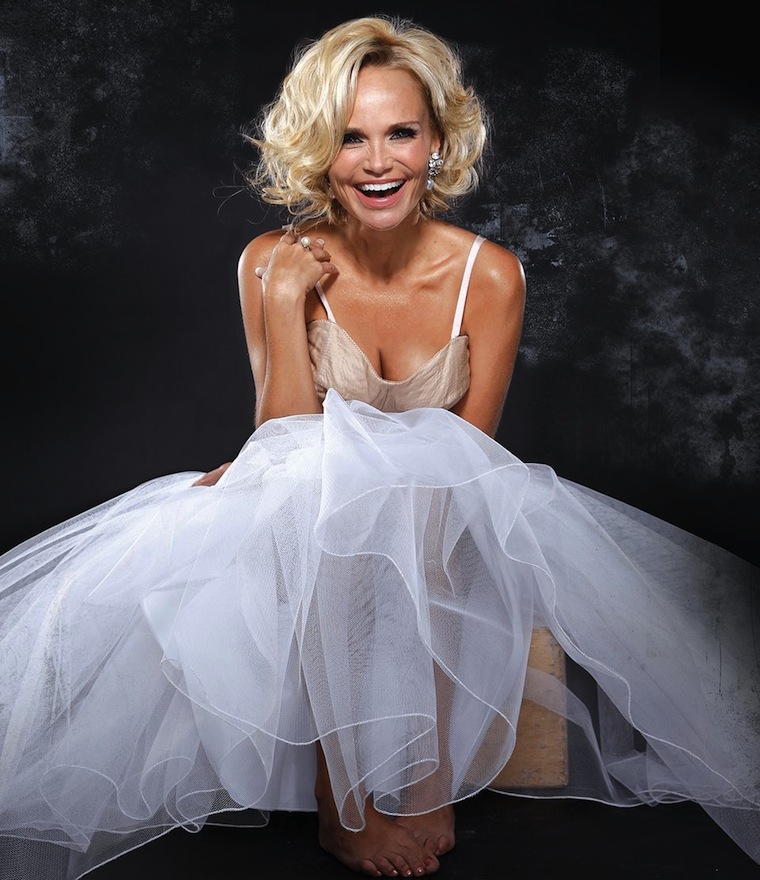 Back to Blog