It's a song that features prominently in 'Grey Gardens' but before that it was, and remains, a Cole Porter standard. Such a classic is in vogue for all seasons – as effervescent in summer as it is cozy and comforting in the winter. This is 'Night and Day' – illustrated by two photos from the vantage point of the Boston condo.
LIKE THE BEAT BEAT BEAT OF THE TOM-TOM WHEN THE JUNGLE SHADOWS FALL
LIKE THE TICK TICK TOCK OF THE STATELY CLOCK AS IT STANDS AGAINST THE WALL
LIKE THE DRIP DRIP DRIP OF THE RAINDROPS WHEN THE SUMMER SHOWER IS THROUGH
SO A VOICE WITHIN ME KEEPS REPEATING YOU, YOU, YOU
Aside from the 'Grey Gardens' soft spot I have, I also love this song for the brilliant multi-level meanings in the lyrics. The line between night and day is a tricky one – what a difference a day makes, indeed. Things somehow feel safer when the sun comes up, and at that time I think back on the darkness and sometimes I shudder.
NIGHT AND DAY, YOU ARE THE ONE, ONLY YOU BENEATH THE MOON OR UNDER THE SUN
WHETHER NEAR TO ME, OR FAR, IT'S NO MATTER DARLING WHERE YOU ARE, I THINK OF YOU
For many reasons, I feel safe in the condo, night and day, winter and summer, year after year. This song plays on the stereo in the morning or the evening, as a pot of tea starts whistling on the stove. A candle glows in front of the window. A book waits on the sofa, next to a soft blanket, and the world can be kept at bay for the duration of a night.
DAY AND NIGHT, NIGHT AND DAY, WHY IS IT SO THAT THIS LONGING FOR YOU FOLLOWS WHEREVER I GO
IN THE ROARING TRAFFIC'S BOOM, IN THE SILENCE OF MY LONELY ROOM I THINK OF YOU
DAY AND NIGHT, NIGHT AND DAY, UNDER THE HIDE OF ME
THERE'S AN OH SUCH A HUNGRY YEARNING BURNING INSIDE OF ME, AND THIS TORMENT WON'T BE THROUGH
UNTIL YOU LET ME SPEND MY LIFE MAKING LOVE TO YOU
DAY AND NIGHT, NIGHT AND DAY.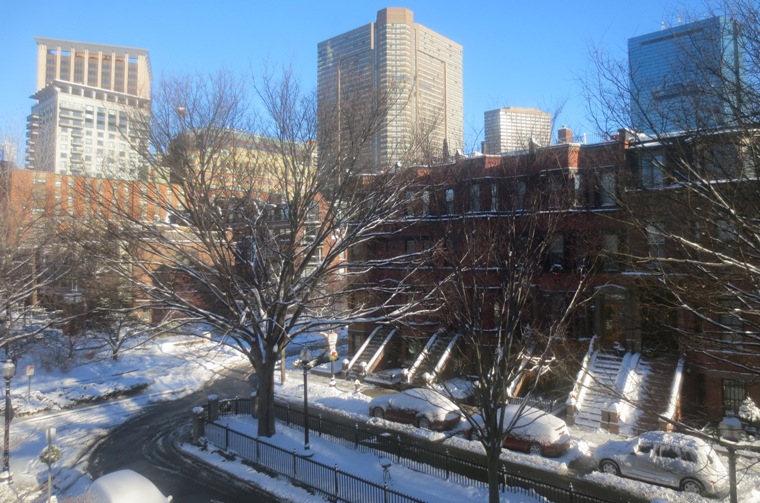 Back to Blog