In the middle of the day, on the edge of entering the Seaport, a few restaurants and hotels line the little harbor area, and Kira and I slip into Trade for a little lunch. It's one of those pockets of time that I will later come to treasure, the unplanned but perfectly-landed respite that acts as its own oasis and siesta in one. A glass of rosé and an octopus salad – no better way to begin.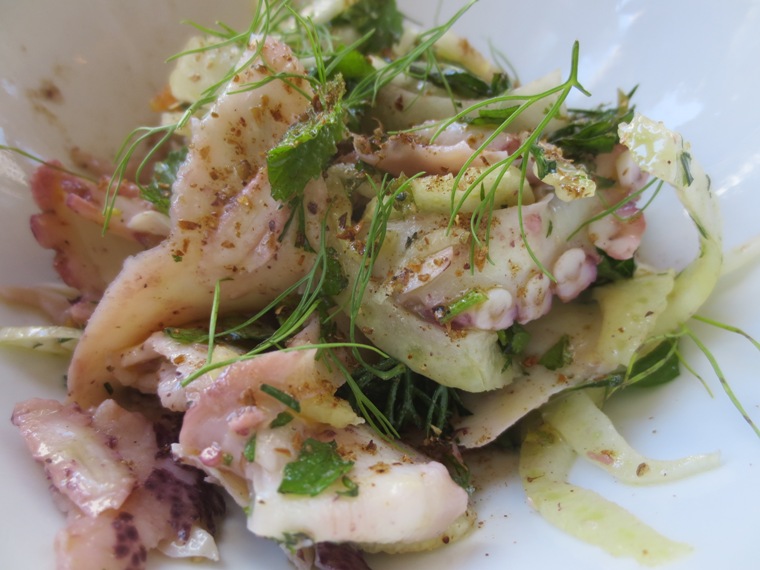 With a zesty citrus dressing and cacophony of fresh herbs and fennel, the salad was a bright and brilliant blend of flavor and texture.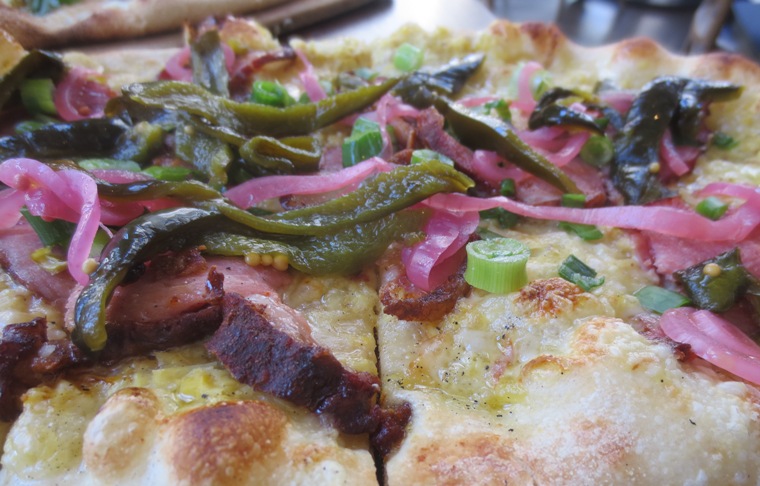 Trade is better known for its flatbreads, so we ordered two to share. First up was this Prosciutto with peppers and pickled onions. Those onions, and their briny preparation, made this one for me, though it was a close-call with the bacon and artichoke concoction below. With its generous helping of fresh herbs, it held its own with the pungent pickled perfection of its table mate. This was a delicious battle I didn't mind fighting in the least.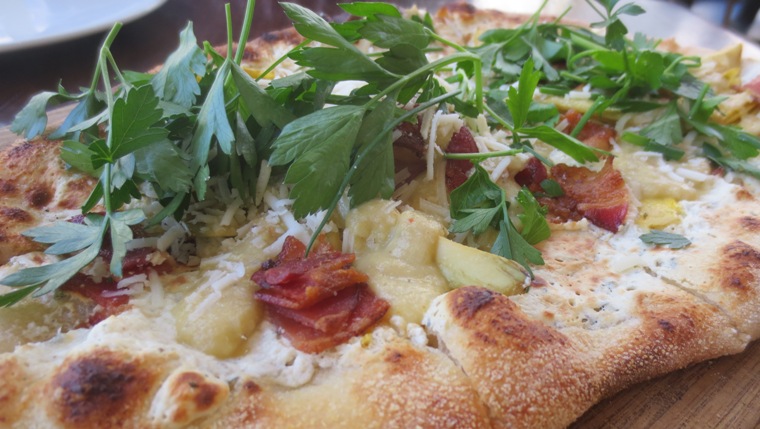 Back to Blog