I love an unexpected pop-up, and I love sushi, so when I heard the news that a sushi stand was visiting the Mandarin Oriental in Boston I made it the next reason to visit that favorite city of mine. Set in a pretty corner of its handsome lobby in cozy proximity to the fireplace, the bar area is manned by a very capable sushi chef. A few seats are available for those who like to belly up to the bar, but guests are also welcome to sit at the lobby tables, which is where I ended up, taking in the warm wood and extravagant orchid bouquets on display.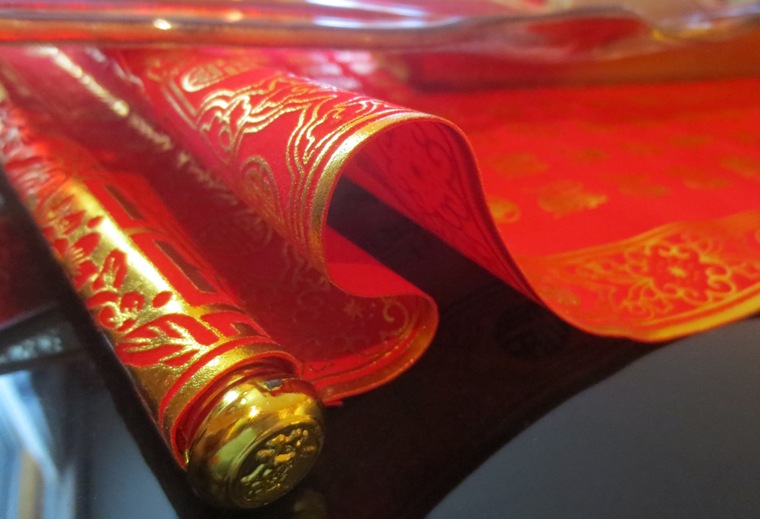 I've said it many times, but it bears repeating: happiness is a hotel lobby and bar, particularly when it's as fine as the Mandarin. This is the perfect stop for anyone who is slightly peckish, but not quite ready for a full-blown meal.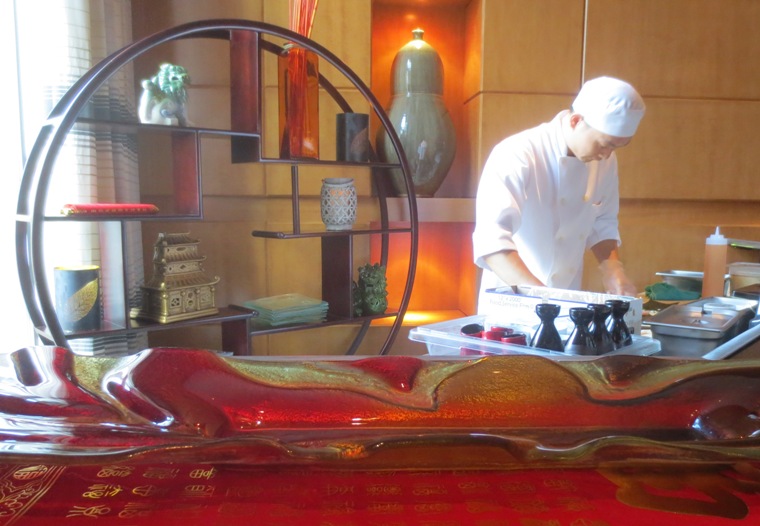 There are half a dozen maki selections, the majority of which clock in at $10 for 8 pieces – surprisingly reasonable for such fancy surroundings. I splurged on the Mandarin Oriental Maki, which is $18 for 10 pieces, but they are packed with crabmeat, avocado, and cucumber then topped with salmon, tuna, shrimp and more fresh avocado. Suggested wines are available by the glass as well, most hailing from France.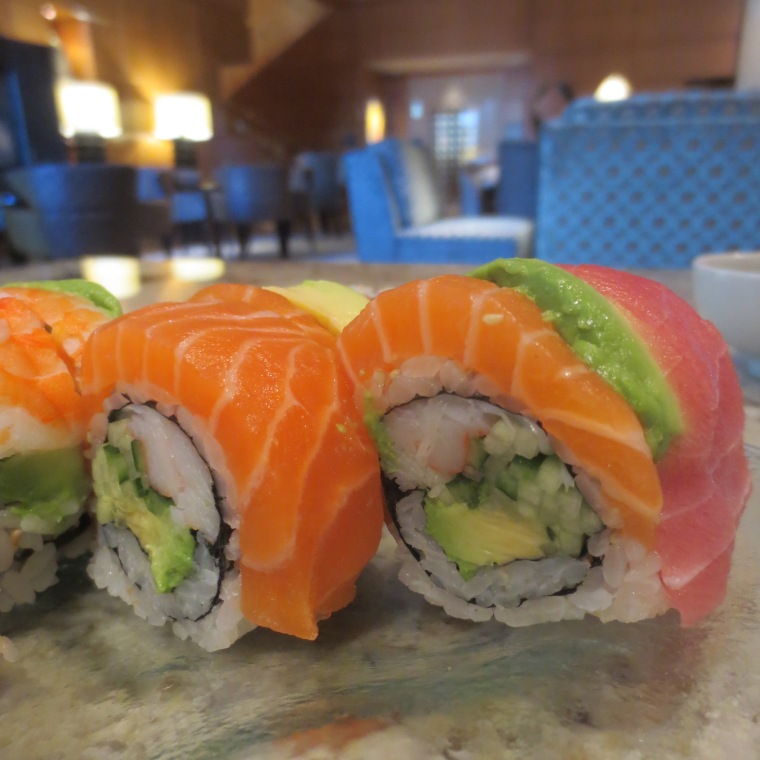 (Above is my photo catch of the day, of the namesake maki – if you're on Instagram stop by and give it a 'like' to help me out.) In the midst of the bustle of Boston, this was another exquisite respite fashioned by the expert powers-that-be at the Mandarin Oriental. Well worth a stop if you need a break.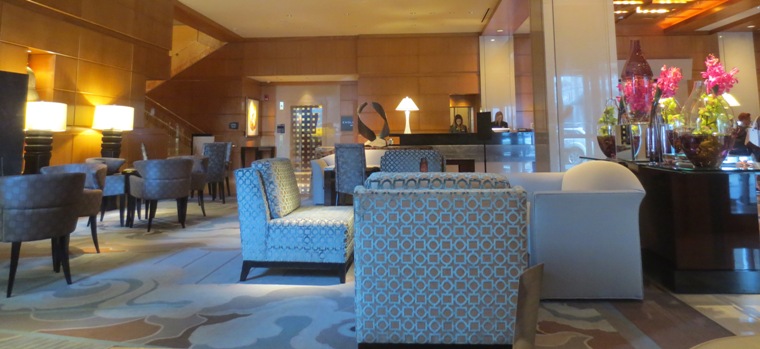 Back to Blog