A favorite past-time of mine is to peruse the flower displays at various hotels. If there's one quick and simple way to judge the quality of prospective lodging, it's in their floral lay-out. Here you see the impeccable collection of blossoms currently brightening up the lobby of the Mandarin Oriental in Boston. They always have an intriguing display, and this simple grouping of protea and floating cherry blossoms is elegant and refined, with enough exotic elements to make for a show-stopping scene.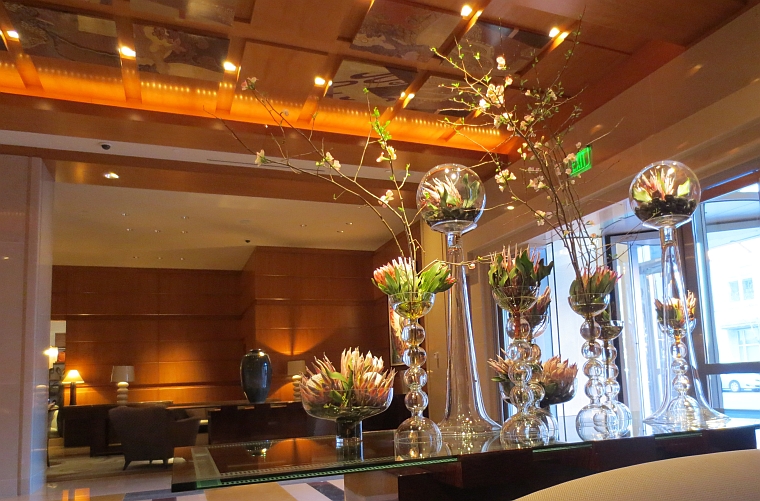 The architectural aspect of the blooms is shown off to greatest effect in these simple yet striking globular vases. Most of the time, it's best to let the floral form dictate the design. A mass of spray roses would be required to make half the statement that a single protea stem can accomplish, so these are wisely given a stand-out base, some flattering lighting, and little else so as to allow their own natural show-off status to truly shine.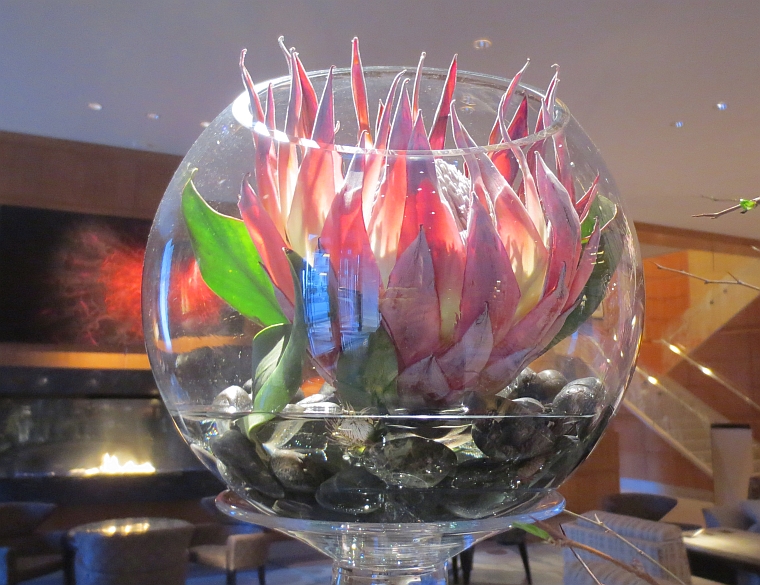 I tend to favor one or two kinds of flowers, either en masse or sparingly used, rather than those giant Lisa Vanderpump bouquets that fill in every single possible space with foliage or flower, the end result of which is usually a big clump that ends up being quickly forgotten. In such cases, more is actually less.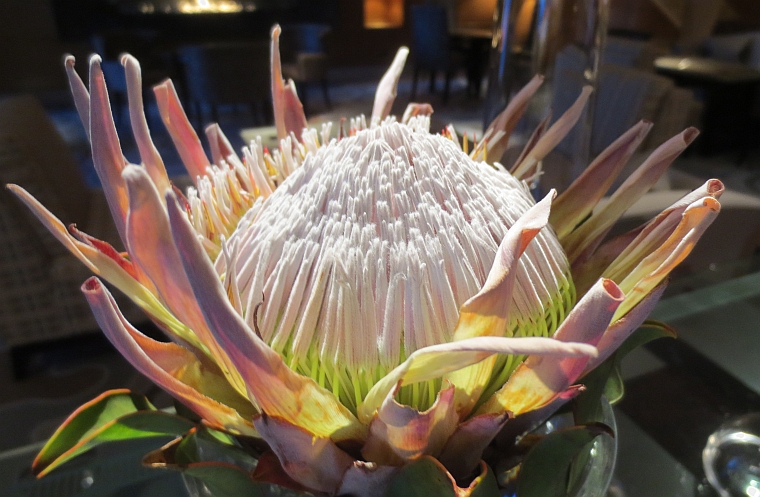 Most flowers are interesting enough on their own to not require any sort of further embellishments or accents. It's difficult to improve on nature, and those who attempt such tricky maneuvering do so at the peril of taste and refinement. A jumbled mash of roses, carnations, and Alstroemeria is always more garish than any of its components taken singly and simply.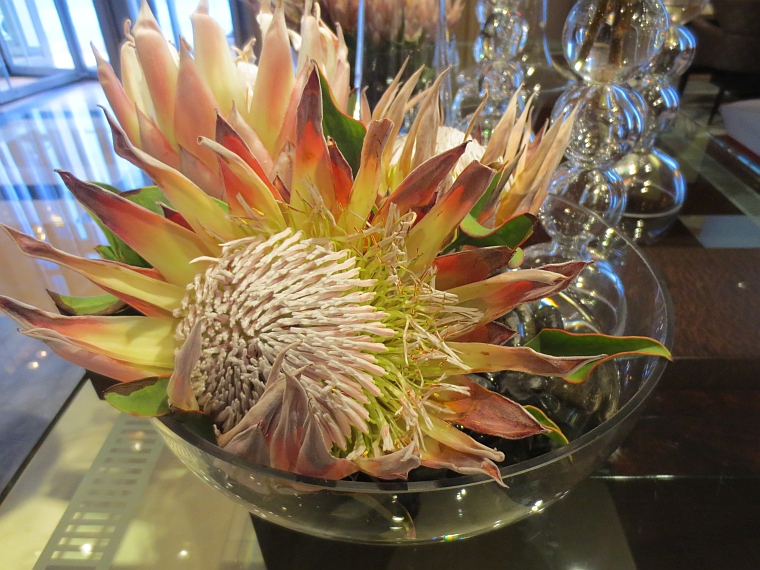 One of the most striking flower arrangements I ever saw was at a friend's summer wedding. It was an elegantly casual affair, and on the tables were simple groupings of circular bowls, low and not interfering with sightlines or conversation. In each was a single dahlia or zinnia, sometimes one of each, floating on the water. Simple. Elegant. Classy. And so much easier than dealing with frogs or oasis or baby's fucking breath.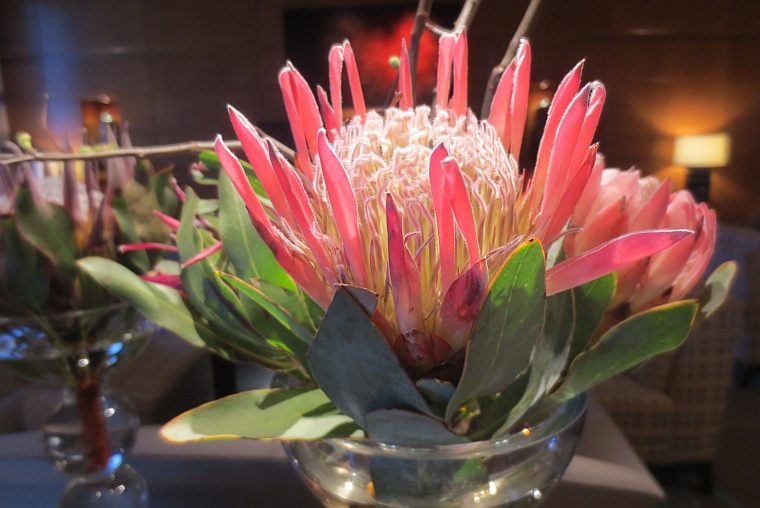 Back to Blog