You wouldn't know it from the dark rain clouds and dismal temperatures of recent days, but this past weekend was practically perfect. I spent it in Boston (where I'll be returning this weekend for a Red Sox game with Skip – wait for THOSE blog posts) and Kira joined me for some project work before we hit the town.
She arrived a little after 9 PM, when her shift was up, and we began the photo/video shoot for the new tour. That in itself was fun and riotous (picture me channeling Norma Desmond on the wooden staircase of the condo and you have a pretty clear picture of the insanity than ensued). Once that was done, it was close to midnight (ok, so there was a lot of catching up and talking too) and we headed to one of the few all-night diners that Boston offers. Last time I was in town we happened upon it, and since then we've been planning for this night.
Like an oasis in the dark, it rose all bright neon blue and flaming grills and it was just exactly as I dreamt it. (Yes, I've actually dreamt of the place.) We had been going to Chinatown when in need of late-night dining, and though this is right next door to it, sometimes you need a burger and fries instead of Peking Duck.
There's something truly gratifying and comforting in going to a diner with an old friend, especially when it's tucked deep into the night and few others are around to mar the atmosphere. While working on a new project, I tend to go somewhat insular, retreating to a place that feels quiet and remote. A trusted friend like Kira keeps me in the world, bringing me back to civilization.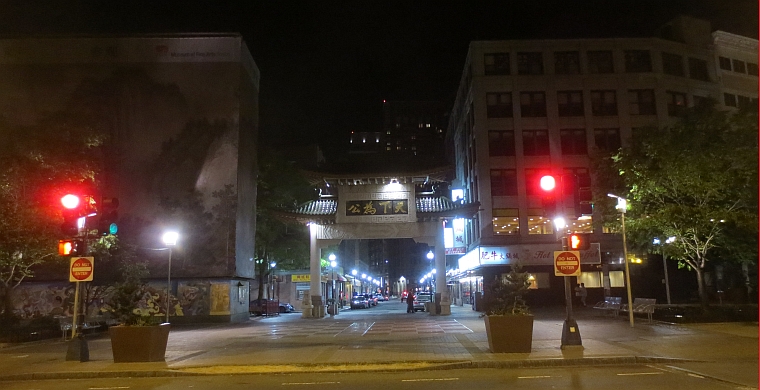 Things are said to seem more sinister in the night, but beneath the lights, and close to a cherished friend, I felt nothing but safety and warmth, and the sustenance of a greasy diner dinner.
Back to Blog