Color my ass any way you want to – this is a cheeky promotional item for Paul Richmond's 'Cheesecake Boys: An Adult Coloring Book'. You can download the original HQ version here on his website, then print it out and go to town with markers, crayons, colored pencils, lipstick or mascara – the sky's the limit! If you post the finished work on Instagram and tag @paulyworld and @alanilagan, he (and I) will be especially honored – and he may just add it to his wall of fame.
I was super lucky to have been immortalized by Mr. Richmond once before, so this is just the icing on the cheesecake. He's been posting a series of these in support of his upcoming book release, and I'm now in the amazing company of heroes such as Matthew Rettenmund, Garrett Miller, and CardreaderB.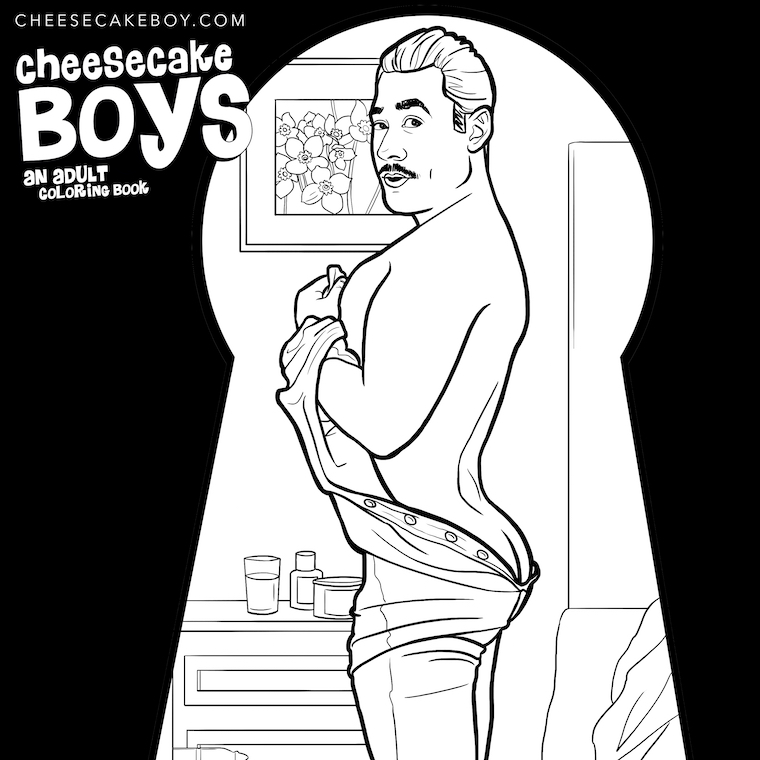 For obvious reasons, this is probably my favorite, and it's amazing to see how he incorporates little details – a bottle of cologne, a glass of water, a recent Instagram pic as the framed wall art – into telling touches that immediately give away the eyes of an artist.
A couple of variations on how some have chosen to shade my ass are posted below – many thanks to Jan-Simon Minima, Richard Knoppen, Guinevere Renée, Susan Figueiredo Reaves, Berdien Geven-Dölle & Erik Dalston for filling me in so gorgeously!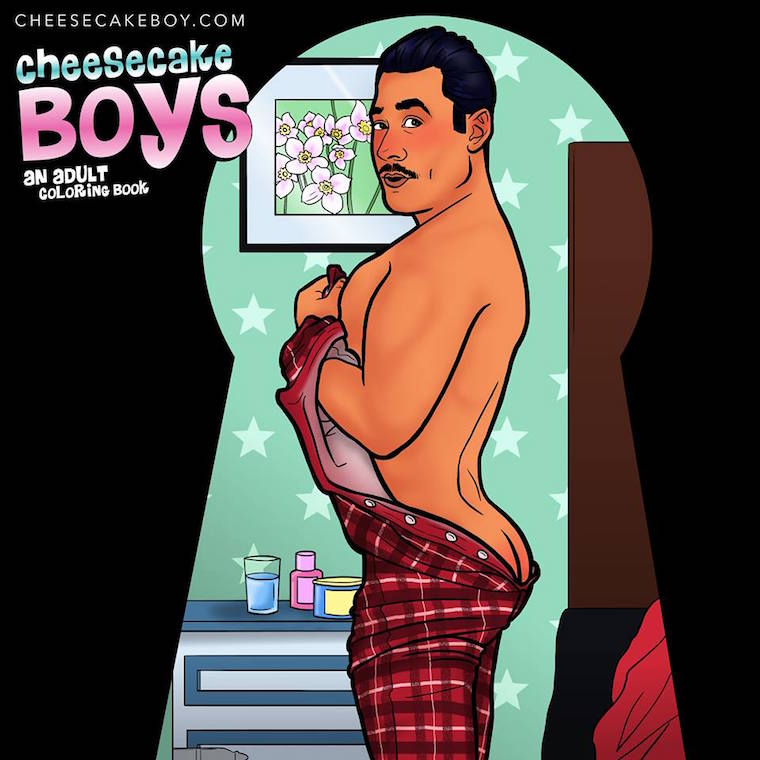 Back to Blog