How could I not love an establishment whose slogan is 'Vanity Forever'? GioExpressions is a Private Spa owned and run by Gio Falciano, offering a full line of services for both women and men. While there are a number of spas in the area that focus on the ladies, GioExpressions has found a niche among the gentlemen (while still providing a wide array of treatments for all genders). Single-handedly overseeing the operation, Mr. Falciano displays a drive and focused determination belying his young age, and the schooling and professionalism to back it up. He takes some well-earned pride in that:
"Two years ago when I was eighteen graduating high school all I really wanted to do was be a makeup artist, after being known as a makeup artist for photo shoots and branding myself in freelance modeling, I went to school to go into aesthetics and essentially was going to just be a professional makeup artist who would also practice aesthetics. But after being invited to share a building with "Jackson's Barber Shop" based off my talents I felt I needed to open my own company. I guess the thing that I really do respect about myself is I didn't have parents that bought my way to opening a business; I worked very hard from scratch to grow my day spa. It's very hard for me to believe that I'm one of the youngest day spa entrepreneurs in my field of study."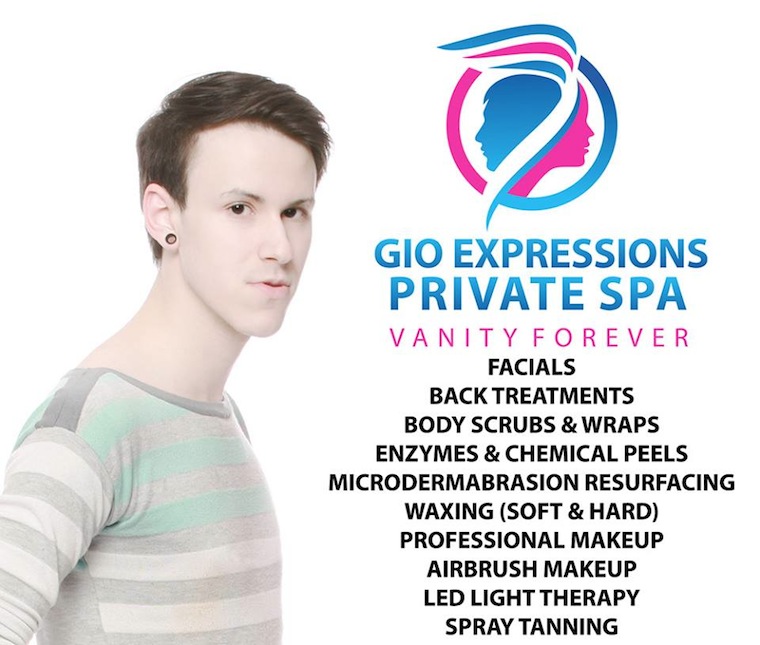 His services include facials, body scrubs, enzyme and chemical peels, microdermabrasion resurfacing, hard and soft waxing, light therapy and spray tanning. As his only staff member, Falciano can offer the personal attention and one-on-one care that make an experience tailor-made and individually-pertinent, offering an intimacy not afforded by larger cookie-cutter spas. His grass-roots endeavor is growing by word-of-mouth and social media, with glowing testimonials from satisfied clients and returning customers.
"My entire life I have always been obsessed with beauty, science, and perfection," Falciano explains. "I feel very happy to know I can fix problems instead of masking them for both skin care and makeup. It feels good to know people have so much faith in me based off how highly I take care of myself. I guess my passion of learning to love and respect myself has helped me to project self love to people through being able to take care of yourself and feel good about your appearance, I guess that's why "vanity forever" is a quote that is on my company logo. But also I think me being knowledgeable on a science and medical level increased my passion dramatically."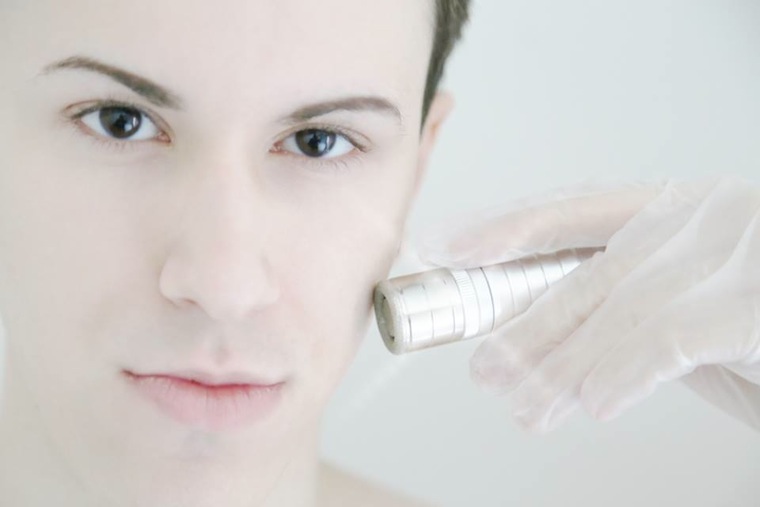 As for his largely male clientele base, Falciano considers it part of the evolution of his business. According to him, "When I opened my spa I thought I might get a few men because my building is shared with a barber shop. But after so many men discovered me, I guess they felt comfort in my spa based off it being personal sized and having only one professional who would constantly work on them. I guess in a nutshell I feel men overall are threatened or uncomfortable when they walk in a typical day spa with tons of aestheticians, woman, products and a big atmosphere that is generally always center focused for females. Out of all my clients 90% of them are men which is not really known by any other day spa in the upstate New York area."
If his current growing success is any indication, Falciano appears poised on the brink of meeting even greater career goals, even if he feels he's only just begun: "Well, honestly, after just turning twenty last week, I'm not satisfied with myself at all! I tend to be very multifaceted with what I want to do that I don't want to ever hold back on living life to the fullest." To that end he's working on expanding his business with a new line of shirts, a larger piece of property, and possibly a second company coming in the next year.
 GioExpressions Private Spa is located at 113 Everett Road, Albany, NY. 

Back to Blog