Matt Baumgartner has already brought bits of Mexico (Bomber's), Germany (Wolff's Biergarten), and England (The Olde English Pub) to the Albany area, and his latest – Sciortino's – aims to bring a little bit of Italy, by way of Utica, to Broadway. Housed in the former Miss Albany Diner space (and right next door to the Biergarten), Sciortino's keeps things simple and casual, drawing on Mr. Baumgartner's Italian heritage (the restaurant was named for his grandparents) and his upbringing in Utica (there is even a Utica Special, featuring any beverage, Utica greens, your choice of riggies, and Pizza Frita).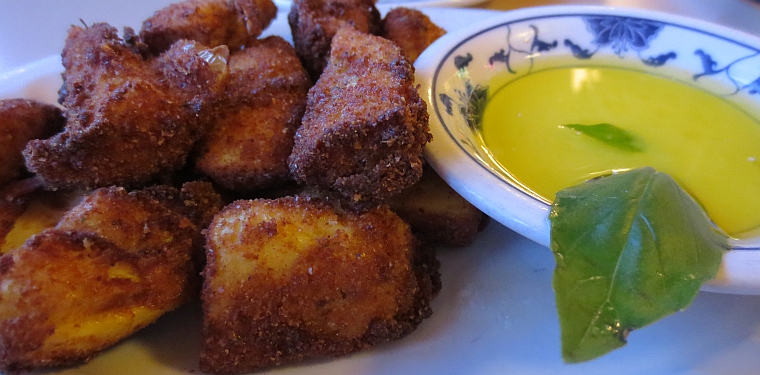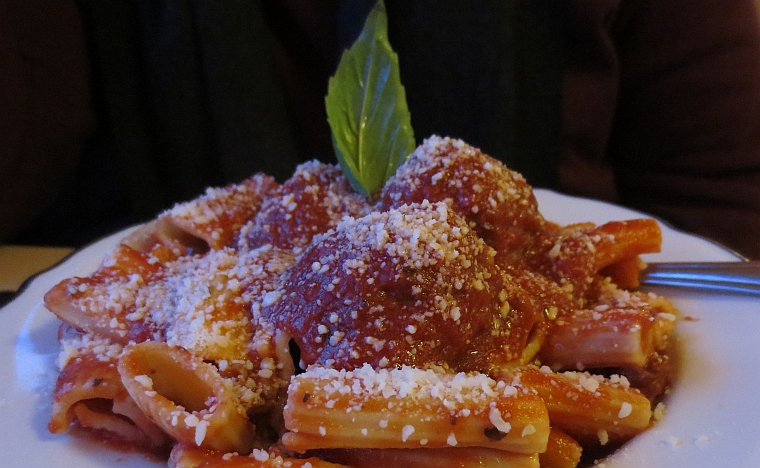 The pizza is a big part of the place, served in ample square slices for easy take-out (two make for more than an average meal), or in a larger size for more mouths. The tomato pie (with its simple red sauce and Pecorino Romano cheese) is another Utica classic, but there are other offerings, including a white pizza (broccoli, ricotta, and mozzarella) and a BBQ pizza, along with standard toppings that you can add for an additional cost.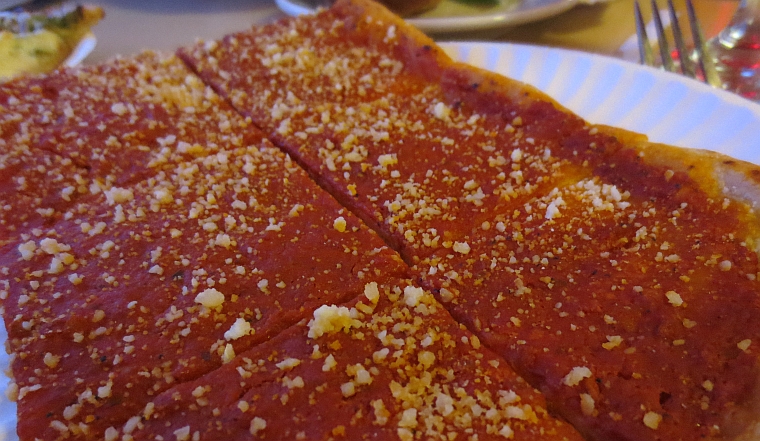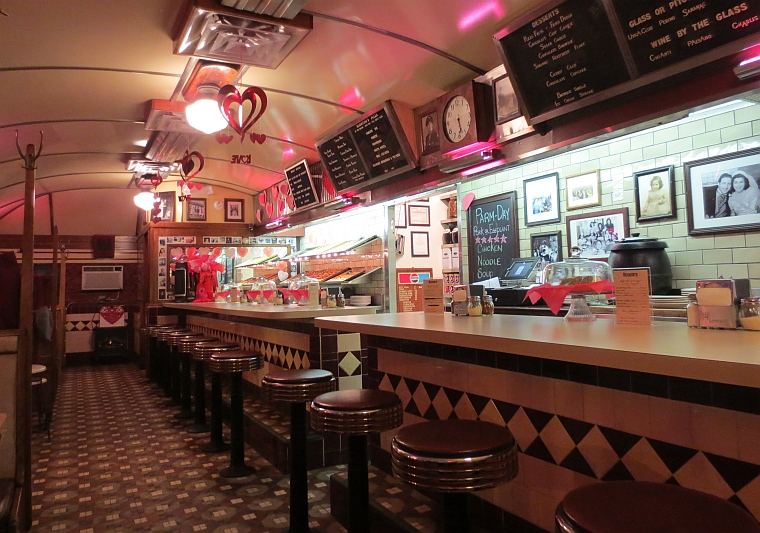 A few Italian staples are also on hand, from a chicken or eggplant parm dish to the aforementioned riggies (chicken, sausage, or shrimp), as well as baked hats.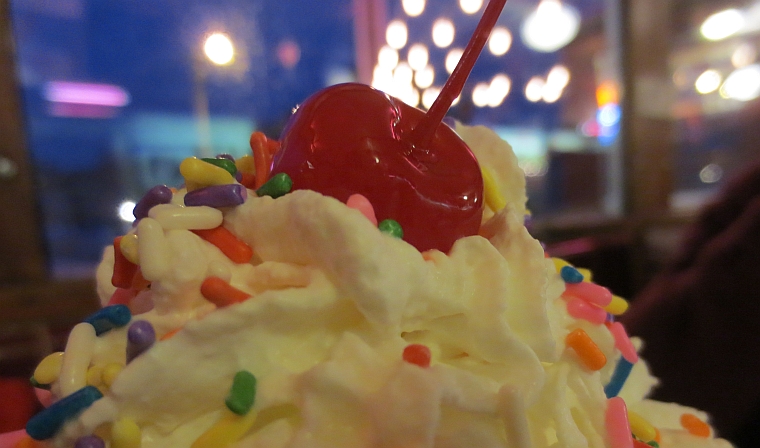 At such a comfort-food place, a smattering of sweet treats for dessert is expected, and the towering ice cream sundae certainly delivered. Give me a cherry-topped mound of ice cream and whipped cream, and I'll practically cream my pants. It's my favorite kind of happy ending.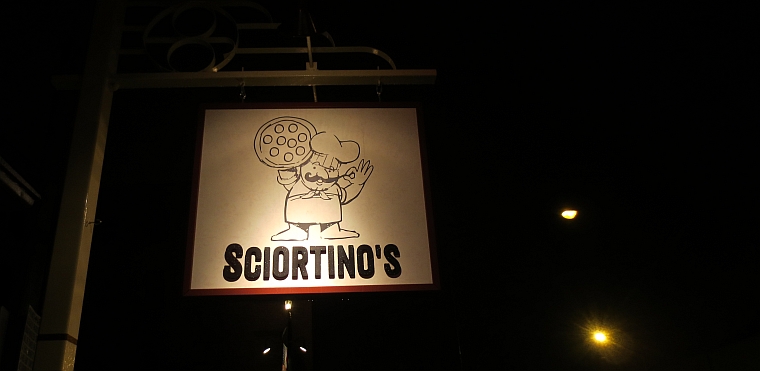 Back to Blog