As I mentioned, it took a while to get into the groove of Sharon Springs. A few co-workers had looked at me quizzically when I said we were spending the weekend in that quiet town.
"What are you going to do there?" they asked.
"If all else fails, I'll just read and relax," I replied, though in the back of my head I was counting on there being more than that to do – a couple of bars, a cafe, a bookstore, a few markets, maybe some hotel lobbies.
It turned out I was wrong – so what then is there to do when there is really nothing to do?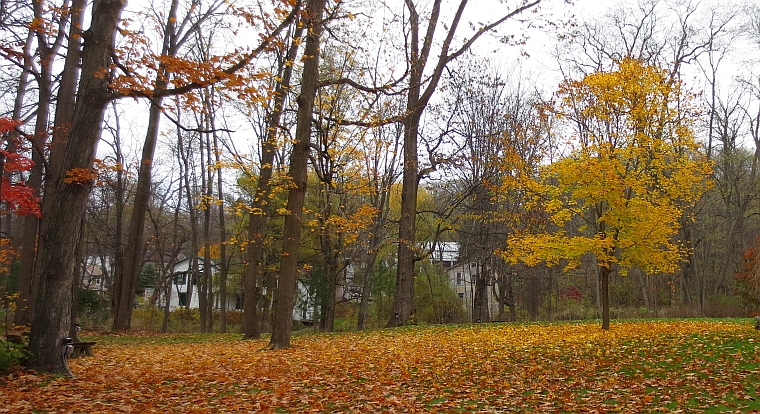 While the scenery was certainly picturesque enough, with the last leaves of Fall still putting on a show here and there, and the final asters valiantly blooming in the chill, the gray drabness of the day did little to mitigate our restlessness. It would turn out to be the American Hotel itself that seduced and brought us around to the charms of the town, and a couple of stores that transformed simple living into an art form.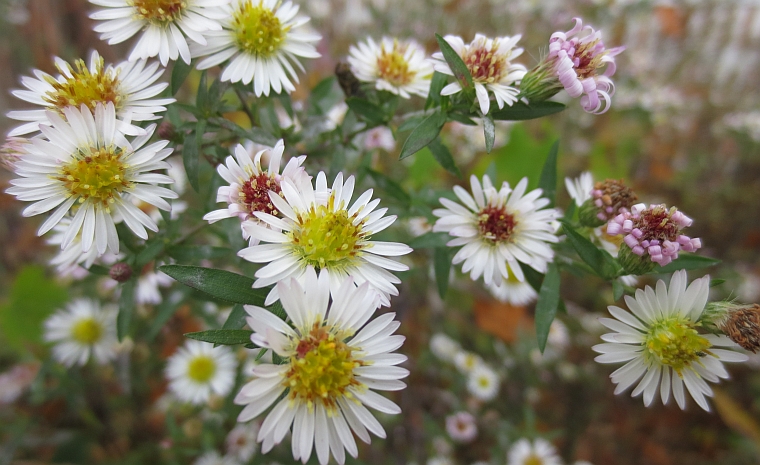 To be honest, up until this day I had only been peripherally aware of the Beekman Boys, and their Beekman 1802 brand. It always seemed a bit out of my reach, a tad too perfectly Martha Stewart-like for those of us without an elegant home in the Hamptons – or an impossibly grand mansion in Sharon Springs. Yet walking into the Beekman 1802 Mercantile immediately set my mind and heart at ease, beginning with the sweetly-scented surroundings and the tiers of handmade soap all around us.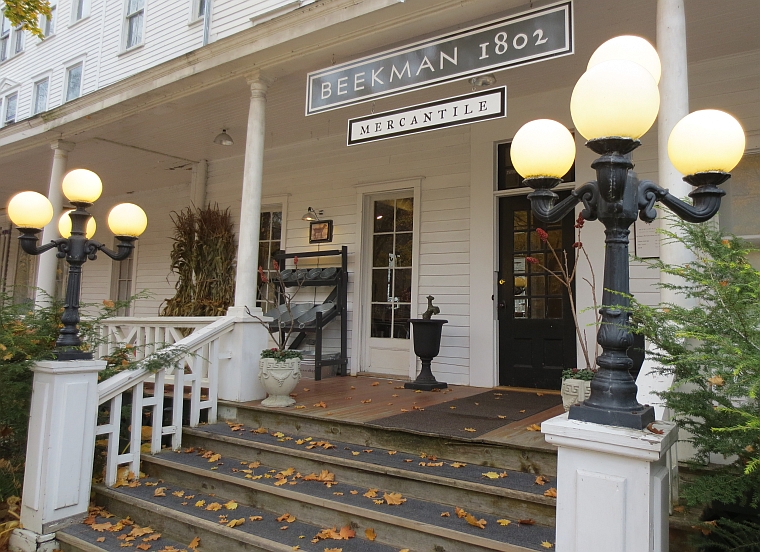 The entry-way greeted guests with these mossy goats (a nod to the fact that the Beekman Boys – Josh and Brent – are goat farmers), and the intimate space welcomed visitors with a rustic elegance, wrapping its comforting arms around weary travelers.

The woman behind the counter smiled and asked where we were from – a trademark friendliness found in all the storekeepers we encountered. She asked if we watched 'The Amazing Race' that the Beekman Boys were currently competing on (we weren't, but we will!) and went on to explain a bit about the handmade soaps on site. There were soaps for every month, created specifically with the season in mind, and made from the freshest goat milk and essential oils.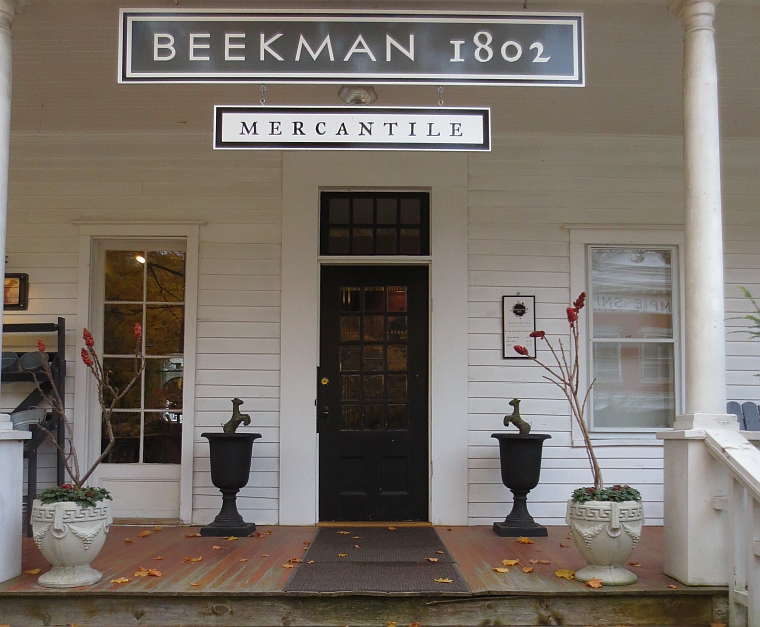 Here, in the midst of the smallest town I've ever visited, was beauty, and goodness, and simplicity ~ a way of life largely forgotten in the hustle and bustle of all that comprises modern-day living. In a single bar of soap was a reminder of all that we really need to survive, to live, and to love.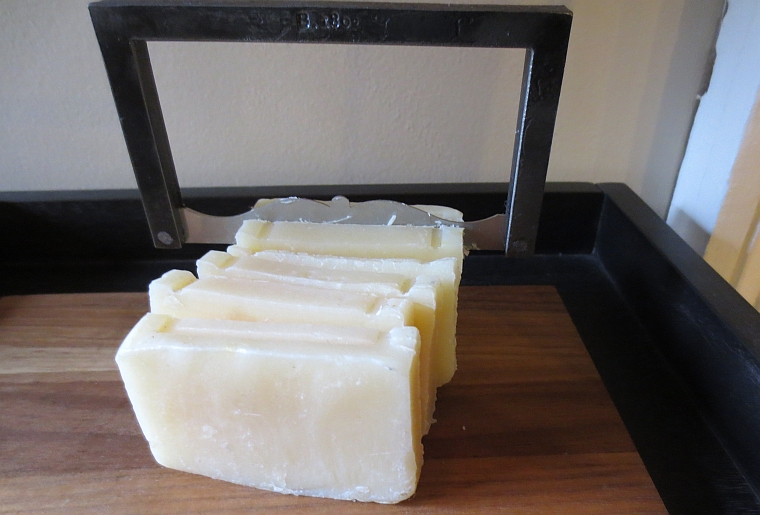 I think it was then that we turned the corner from our rushed existence into the sacred pace and space of Sharon Springs. At that moment we came to understand and honor the magic at work here. This wasn't a place that was stuck in time – this was a place that had mastered time.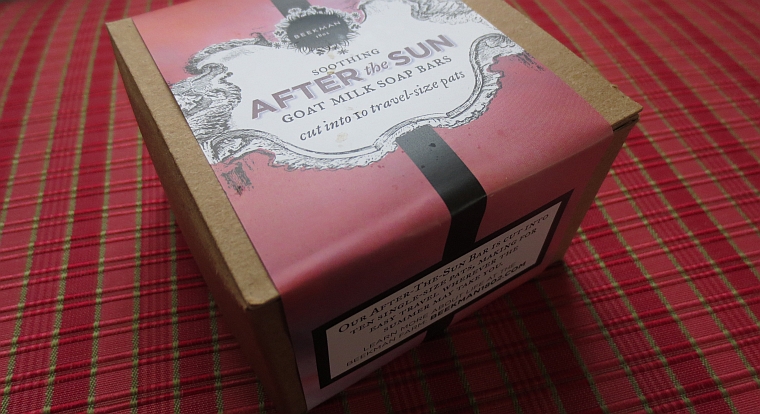 While the 'After the Sun' soap was designed for a day following full sun exposure, it seemed just as fitting a soap for a Fall moment as any other, and the fragrance of it – imbued with lavender and tea tree oil – was exquisite. They'd conveniently cut it into ten travel-size pats, a great idea of you've ever tried traveling with a new bar of soap. One of these lasted us through the weekend, sweetly scenting our shower experiences, and the bag where the remaining soap resided. If there's one thing that makes and solidifies a memory, it's a special fragrance. I'll hold onto this one for those moments when I need to slow down and remember what really matters.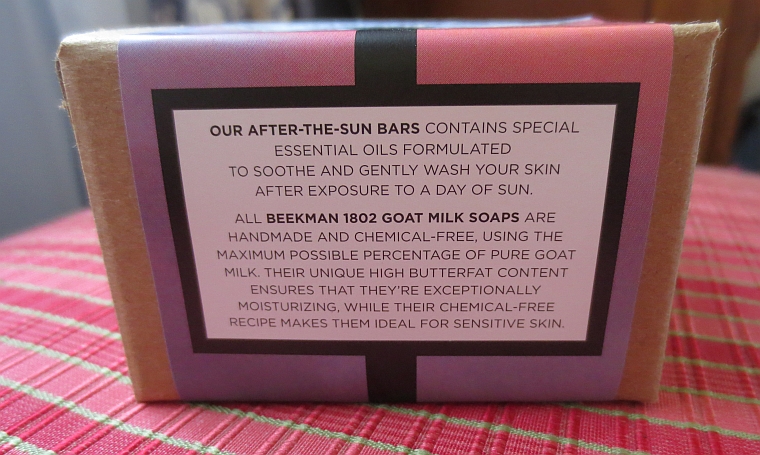 Back to Blog