It's not necessarily the way it should be, but any visit to a different city is shaded indelibly by the hotel in which you are staying. Luckily for me, a recent stop in Washington, DC was shaded deliciously by the vibrant red of the Hotel Rouge. From the metal-studded leather entry doors to the sparkling red tile of the lobby, there's nothing subtle about the Hotel Rouge, and it's better that way. I needed every bit of funky style to offset the fact that I was in town for a baby shower.
Thanks to an early flight, I arrive a few hours before the listed check-in time, but the friendly and super-accommodating front desk finds a room already available. They also offer some helpful suggestions on where to find a bite to eat. When you fly in from another state, it's always nice when a hotel has a room open. It's even better when the service is genuinely gracious, and from beginning to end (as in most Kimpton properties) it's the service that really puts the stay over-the-top.
Like the fabulous Lola says in 'Kinky Boots', "Red is the color of sex and fear and danger and signs that say, DO NOT ENTER. All my favorite things in life." That sort of attitude defines the Hotel Rouge, even if the signs are saying quite the opposite. The tiger-print carpeting of the hallway leads to my room, where pixilated red walls and tufted red-leather headboards match the red bed-frames. The room itself is expansive, so even with its dramatically dark floors and accent walls it never feels closed in. Red velvet drapes are tied back in front of the windows, ready to be closed to keep out early morning sunlight, while a giant framed floor-to-ceiling mirror stands at a striking angle.
Of course, being the robe fetishist I am, my favorite part is seeking out the trademark animal print robes, and the Hotel Rouge offers one in leopard and one in zebra. Those quirky touches of the boutique hotels in the Kimpton line are what make travelers smile. It also keeps me coming back for me.
A nightly wine hour adds to the festive atmosphere, and the adjacent Bar Rouge offered night-time revelry and sophisticated ambience. For all the shiny bells and whistles, it remains the staff that is the highlight of a stay here, executing their jobs with panache and pleasure, taking obvious pride in their work and providing an enjoyable environment for anyone looking for a fashionable home away from home.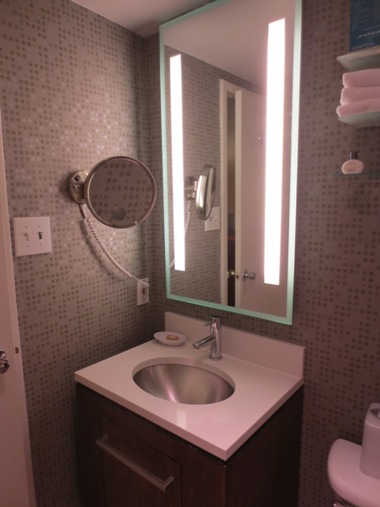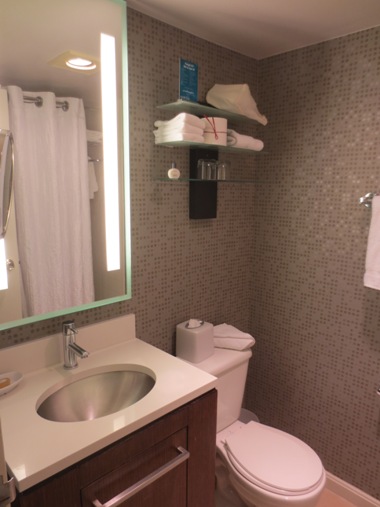 Back to Blog