One might mistakenly assume that I would love a gay hotel, and in part that's correct. There's certainly a different comfort level staying at a predominantly gay establishment than some place that bans gay weddings and flies the Confederate flag. For me, though, it's never been a priority. When The Out first opened, billing itself as the first gay, but straight-friendly hotel, I was intrigued, but also worried that it might be some over-the-top gay Disneyworld. It's so easy to go overboard when one of our symbols is the rainbow (a definite design no-no). Happily, The Out manages to be both overtly gay, and understated and elegant at the same time.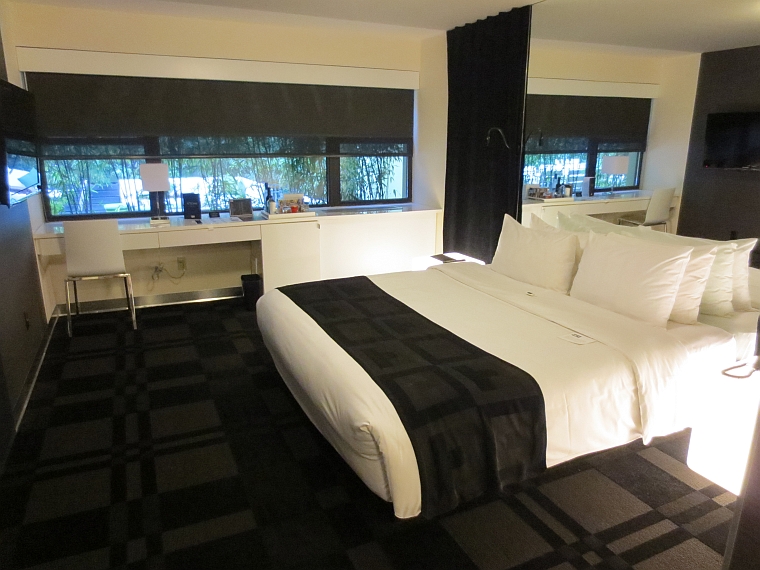 I walked into the lobby and heard the distinctive voices of two drag queens doing a Madonna/Lady Gaga mash-up. Suddenly, I knew I was where I belonged. They waved and said hello as they passed by on their break. It was probably the best greeting to a hotel that I've ever received. Waiting to check in, I noticed that this was probably the most diverse collection of clientele that I've seen in a while: gay, straight, frumpy, refined, couples, friends, singles, young, old – and from every walk of life, speaking Spanish and French and English in a zillion assorted accents.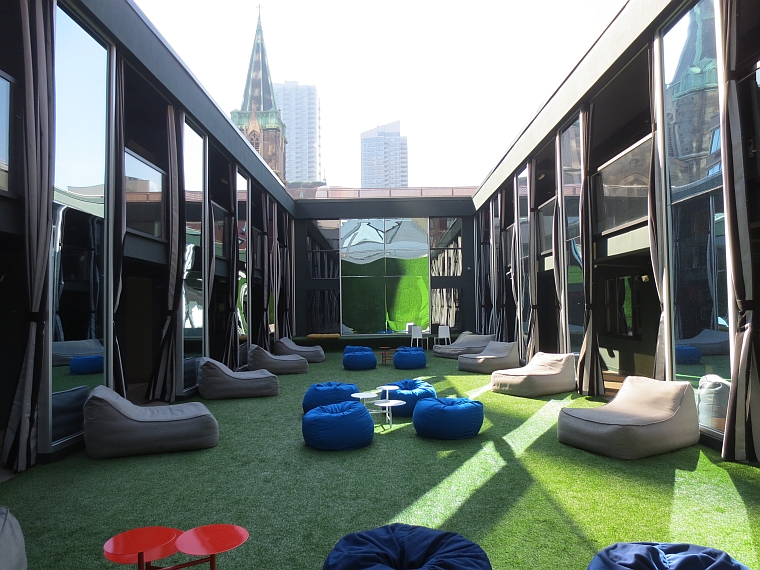 The hotel itself is a veritable oasis in the midst of the grubby insanity of Times Square – with several outdoor areas lending a lush tropical Miami-feel, combined with a modern and stylish sensibility. On the days I was there, it was nice enough to sit outside and make use of these spaces. When the weather does finally turn, however, there is an enclosed atrium with two jacuzzis, right next to the spa, which offers a steam room and sauna. While all these amenities are nice, they would mean nothing if the service didn't rise to the occasion, and I'm happy to say that the staff may be the best part of The Out experience. Knowing how to make each guest feel as if they are the hotel's number one priority is the trade trick of hospitality. That makes all the difference. When I visit New York, I usually don't stay at the same hotel twice, but The Out may change that.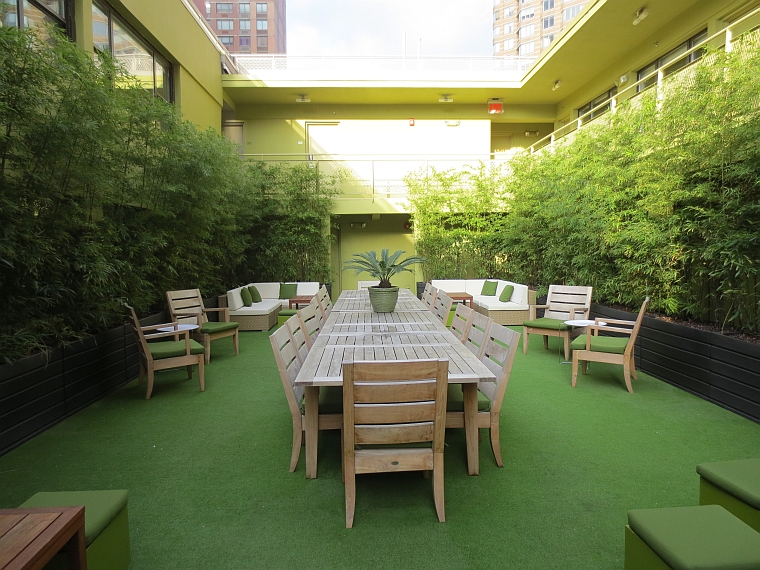 PS – Stick around for the shower shots… And the naked lounging shots.
Back to Blog