On a recent trip to Falmouth, MA, I was wandering along Main Street when this cathedral, and the water behind it, silently called out to me, drawing me closer to the edge, and to a hidden verdant sanctuary beneath a setting sun. I had an hour to kill before meeting my friend JoAnn, and so I took a few minutes to walk off the beaten path and find this little cathedral by the edge of a salt pond. No one was around at the time, and the noise of the street dissipated as I crossed over to another building.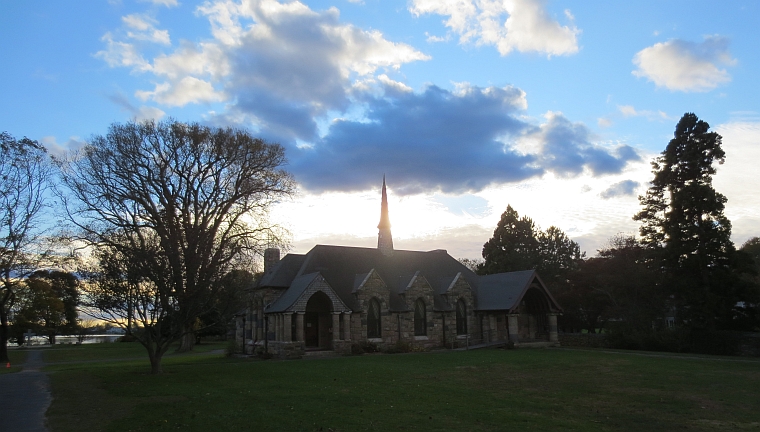 A garden opened up in a small pocket of space and time, nestled amid the stone, between the sky and water, and a squirrel was suddenly screaming at me from the high branches of a tree. I turned to walk away, but he was adamant, clucking at me repeatedly, as if begging me to stay. I paused and walked back, looking out at the water again. What is it that you want, annoying creature? Why have you called me back here?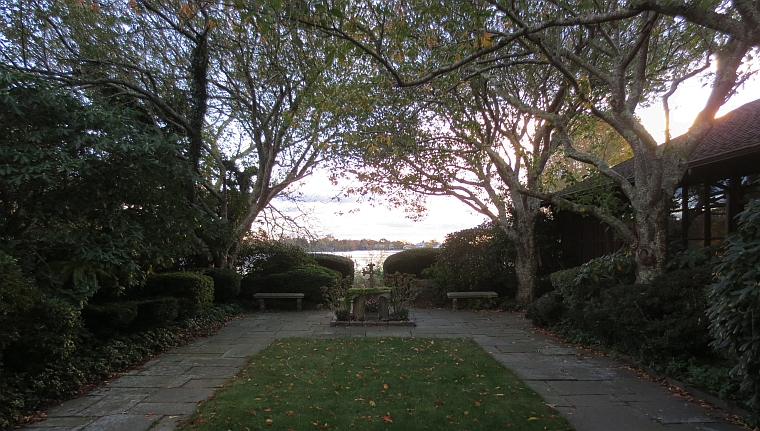 A cross rose in the middle of the path leading out. I stopped to examine its surface, lichens and mosses colorfully ruffling their way over the rough stone, returning it to the place from whence it came, from where we all came.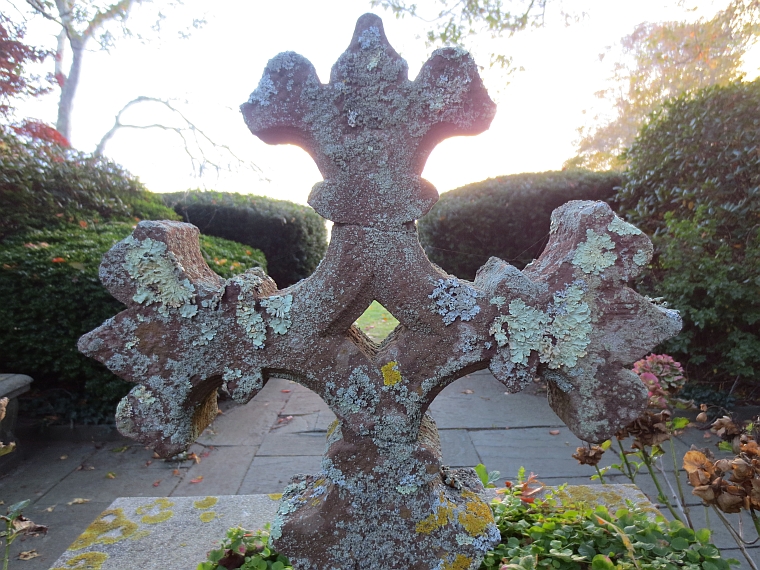 Portals and peeks of paths, a skip and a throw across a glittering pond of water, and the sun now drawing back into slumber, retreat. Another eye opens, another way to live.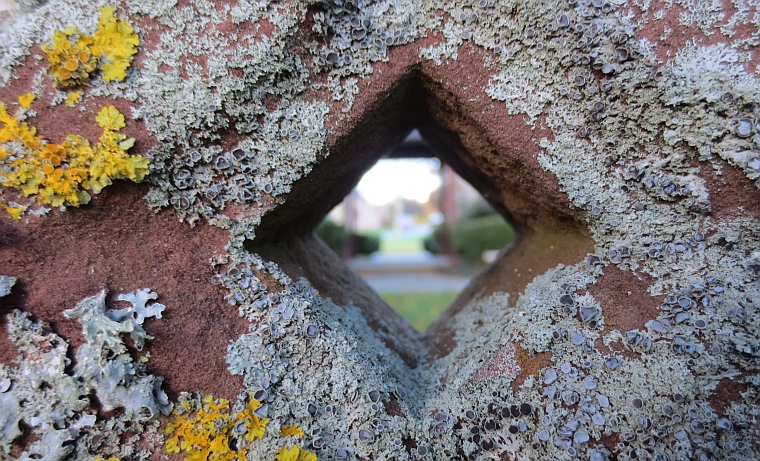 The light of the chapel glows warm and amber as the outside dusk descends. Inside there is a garden too, something to see us through the winter, in the name of Saint Barnabas.
I am not quite ready for Winter.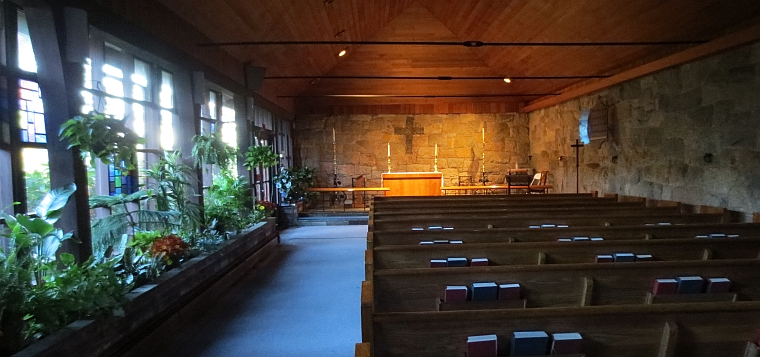 It has stood for fifty years, over half a life-time, and it will likely be around for long after I'm gone. We stay such a short time here.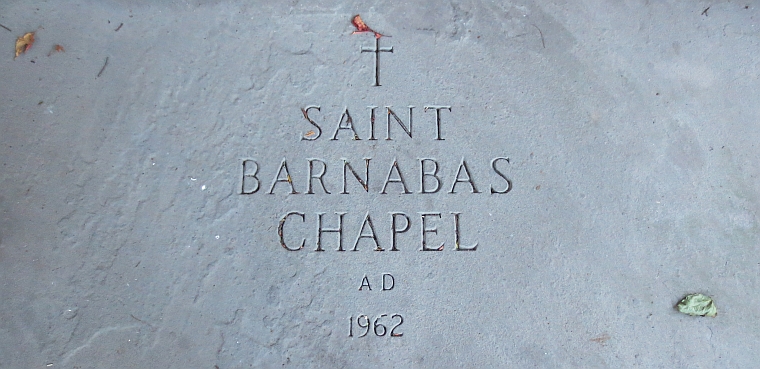 Back to Blog