About the only time excessive garnish is tolerable is in something like sangria. Here, we have a red wine version of the sweet elixir, accented by some citrus, mint, and those bodacious Maine blueberries. This one was from Inicio, a tapas restaurant that overlooks the main drag in Ogunquit. On our first night in town, without reservations, we settled in for a casual supper. A lobster wrap was the ideal welcome back.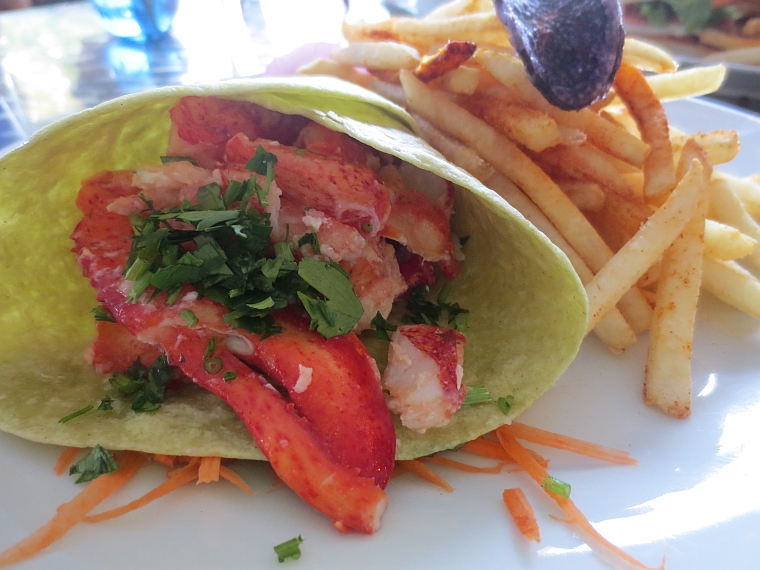 Though I've been trying to eat a little healthier of late, that sort of good behavior gets suspended during times of vacation. Based on that, there were these fried whole clams from Bob's Clam Hut. Absolutely no regrets.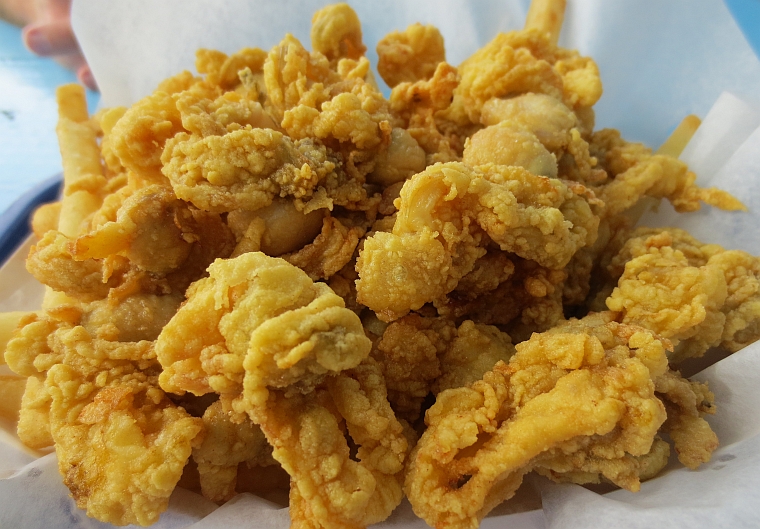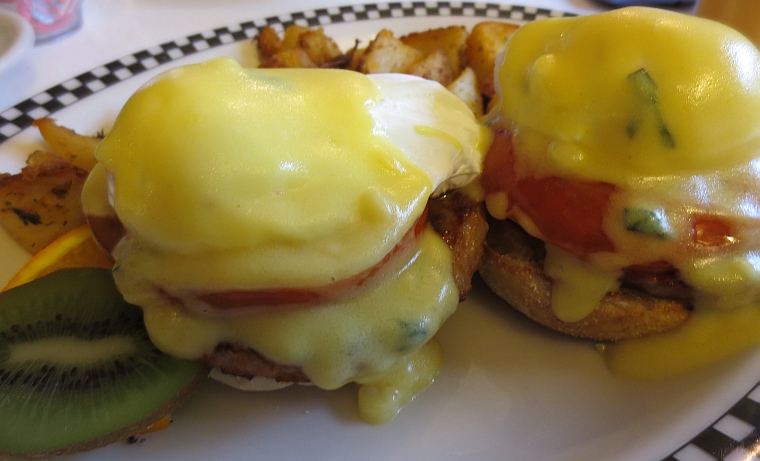 That also explains this delectable Amore Benedict from Amore Breakfast – a sausage/tomato twist on a traditional Eggs Benedict.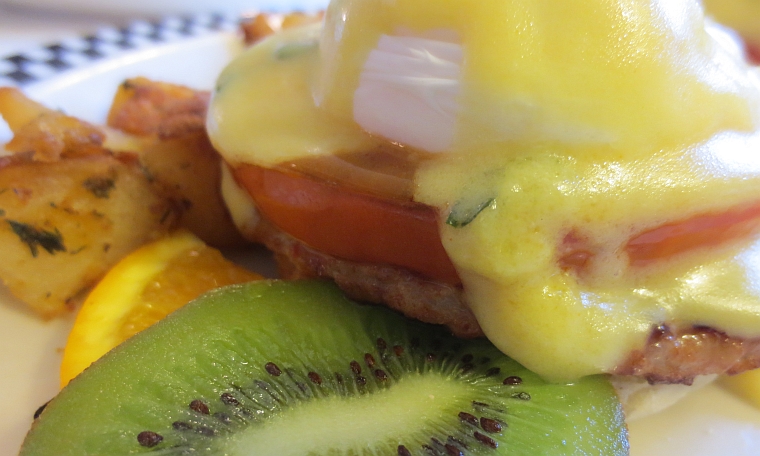 And at the end of the journey, still more fried clams. Too much of a good thing is even better.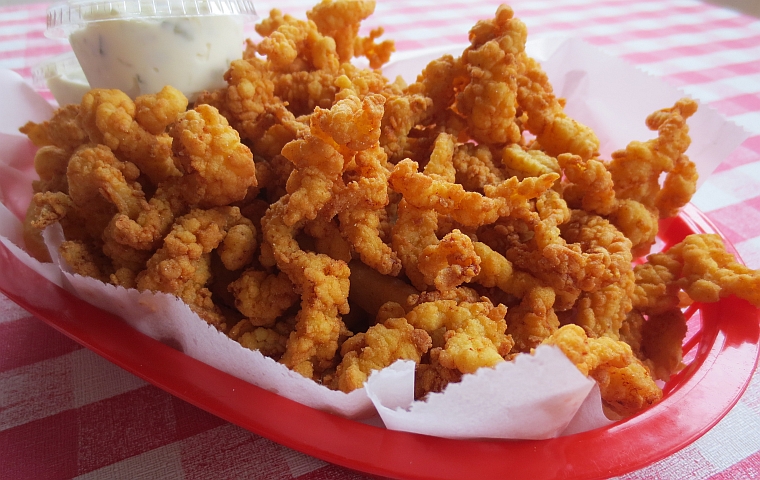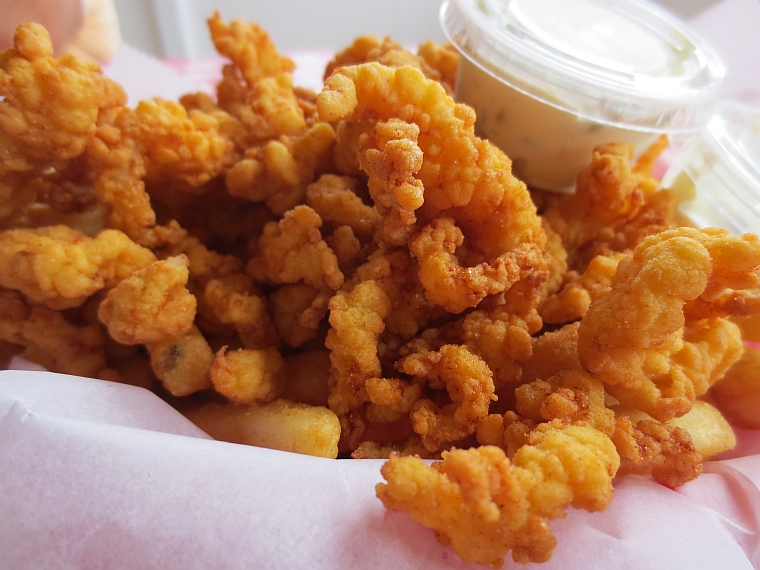 Back to Blog