The harvest is at hand, and the spicy tones of grains and gourds fall upon the earth like little globes of ridged amber baubles. Indian corn, probably politically incorrectly-monikered at this point, makes a striking accent with its rows of multi-colored kernels, hinting at a Thanksgiving to come, and the coziest time of the year. Our reluctance to head onto the path for winter is eased by such scenes, and fall will always carry her own enchantments.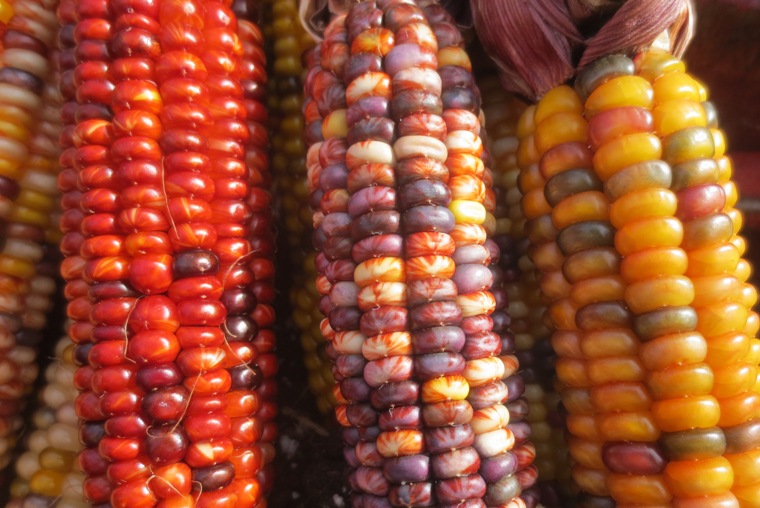 Vines of invasive bittersweet, beautiful but dangerous, open their shiny yellow orbs to reveal bright red hearts. They sing their tempting siren song to the birds, who, entranced by such color in a sea of dying leaves, swoop in and carry the seeds to further the invasive destruction of this fast-growing vine. There is a price to pay for such prettiness.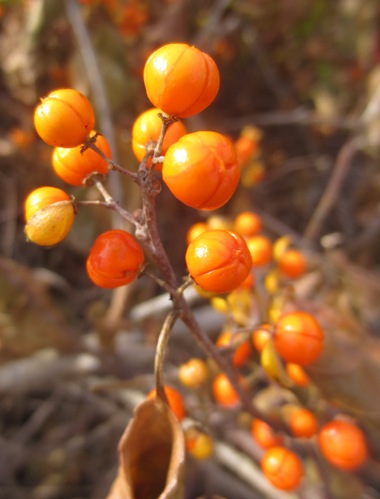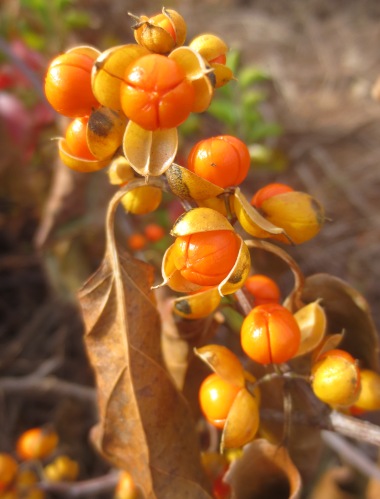 Fall hints coldly, and grandly, at the fiery end to the growing season. It will not go quietly into the winter night, and why should it when there is still so much color and texture to display? Such as in these gourds, whose surface is a mottled dream of ridges and bumps, as strange and delightful to the hand as it is to the eye.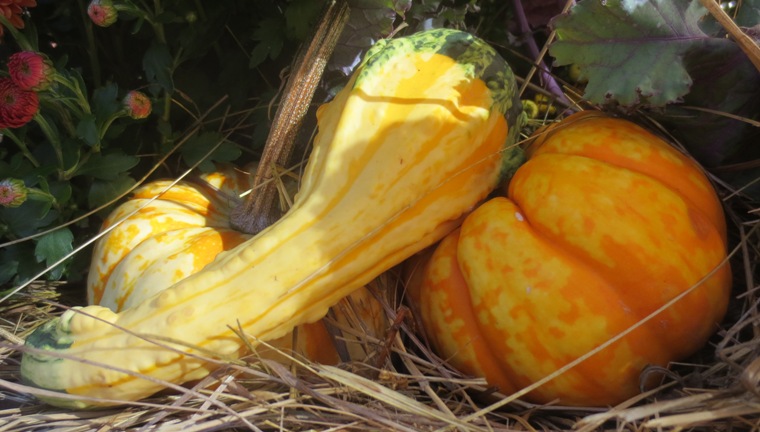 Nature is a skilled architect, adept at crafting vehicles who purpose sometimes seems to be beauty alone. That has always been purpose enough.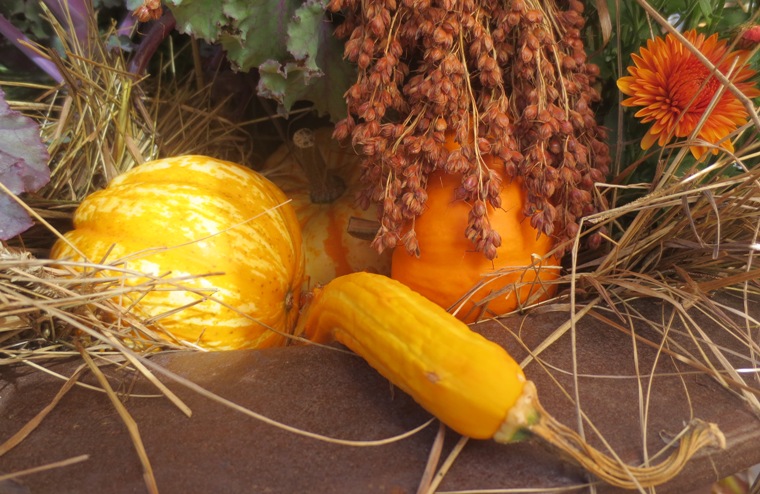 Back to Blog