There's nothing more I can think of to say to you…
But all you have to do is look at me to know that every word is true.
Thus ends the most famous song in 'Evita' – and possibly the most famous song in the entire Andrew Lloyd Webber oeuvre. The month of November and the soundtrack to the movie version of 'Evita' always brings me back to Boston in 1996, and at that formative time in my young life the pain of unrequited love, the loneliness of living in a city on one's own, and the process of coming out as gay collided in the span of a few frightening and thrilling months. Backing it all up was Madonna as Eva Peron, singing Sir Andrew's lush score and sounding better than she ever had.
On the day the soundtrack was released, I stayed in Boston. There was no class for me, so I didn't need to commute to Brandeis. The condo had long since been furnished, and home, albeit a little lonely, was still a solace. I walked to Tower Records on Newbury Street and picked up the double CD. (This was how music was purchased in the old days, youngsters.) Back in the condo, I played it from start to finish, contemplating how a girl who came from nothing could so fantastically make herself into something, into someone. It seemed I was lucky enough to have more than a head-start compared to where she began. The problem with that is that sometimes it's harder to go up when you're fortunate to begin in such comfort. First-world problems, some are probably sighing. Perhaps, but until I live in the third-world, most of my problems will be first-world problems.
I digress in bitterness. Back to the topic at hand. Madonna. Evita. November. This is where it all began, and this is how it all went down. Time is best tracked on the Madonna Timeline, so I'll bring you through by way of Lloyd Webber.
Lead-off single 'You Must Love Me' was written specifically for the film, and this startlingly simple ballad exemplified the demand I so badly wanted to make.
Next came the Big One. 'Don't Cry For Me Argentina' – a song that we all know so well, but given a richness and sadness when it comes after 'You Must Love Me.' I had to let it happen, I had to change…
But before that, a bit of madness and joy and that heady rush of any new Madonna project, that lent movement to my feet and a fearless song to my lips. What's new, 'Buenos Aires'? Perhaps it was a question better left unasked.
Delusions and make-believe ,when practiced to such an extent, can sometimes become their own sort of reality. It is possible to will things into being, and I did everything in my power to fly 'Rainbow High.'
Hubris and lack of humility – a misguided notion of one's own fabulousness, and the nagging question of the reality of one's worth, especially to those who mattered. I wanted to believe. I wanted to be surprisingly good for you.
Sometimes, though, one needs a little help, especially if it's coming from Antonio Banderas. He and Madonna danced their way around meat lockers and such for 'Waltz for Eva & Che.'
In the end, that fall was just a stop on a greater journey – and I'd traverse the globe soon enough trying to find myself and lose myself at once. 'Another Suitcase in Another Hall…'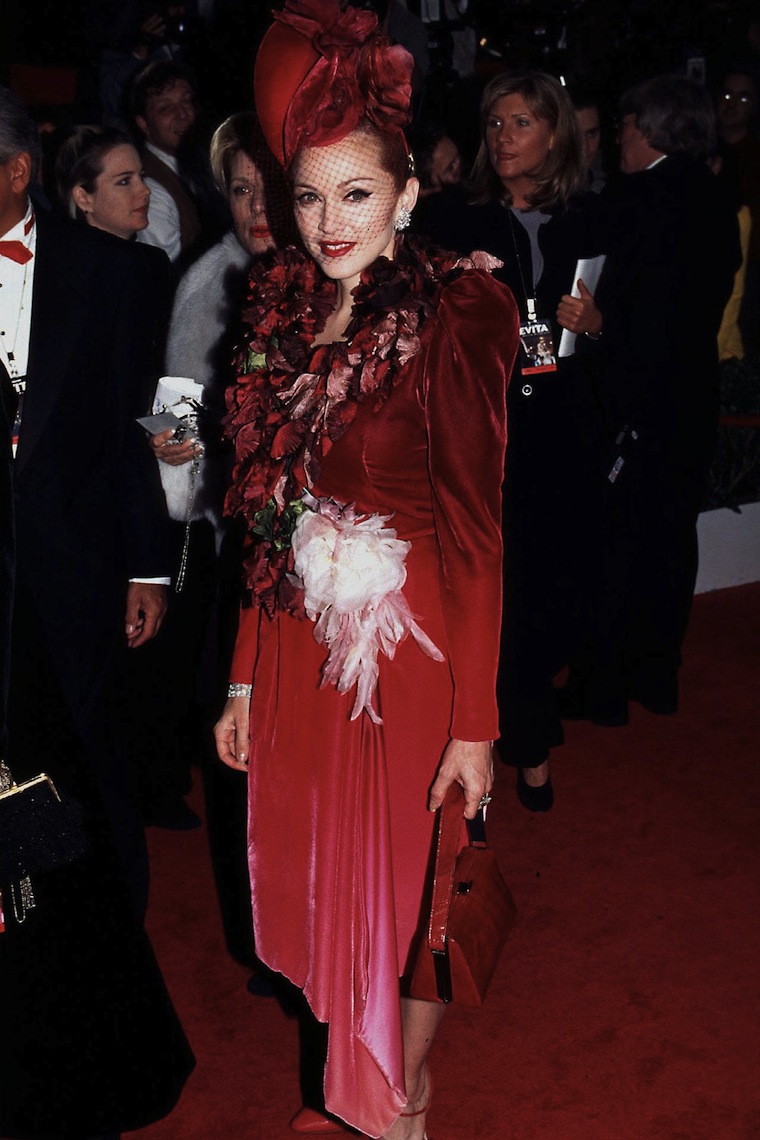 Back to Blog