It was a Saturday in September when we got in the car and took that first step. The day was sunny and clear, and the trees were just starting to exhibit their first bit of fall color. Our Sweet Autumn Clematis was blooming its head off, the canopy of tiny white star-like blossoms filled with giddy bees. The maples had begun to burn, and the weeping larch was just starting to let go of its green, slowly ripening into the magnificent bright gold it would eventually become. A bright blue sky, accented by a few fluffy white clouds, bloomed brilliantly over all. It was the ideal day to begin a new project – and there was none bigger than a total kitchen renovation.
It would be daunting, and both Andy and I knew that. I always like to prepare for the worst so there won't be disappointment, but such doom and gloom would prove unfounded and unwarranted for this project. I did not know that then.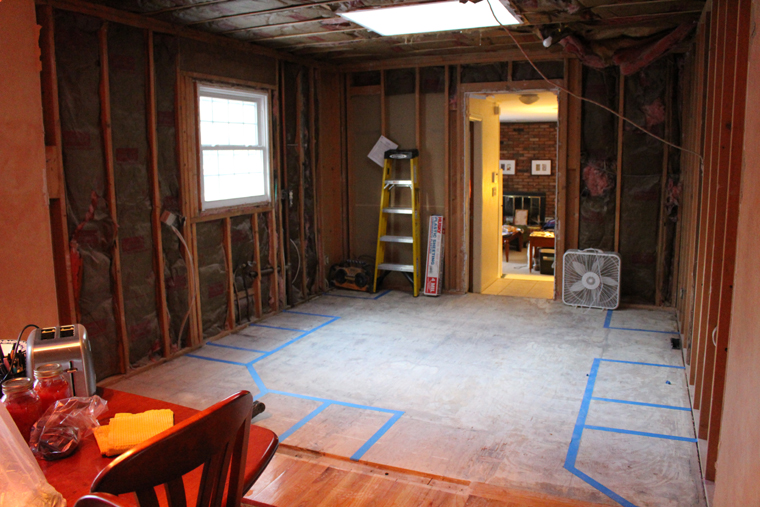 We arrived at Builder's Kitchens with a basic idea in mind – new cabinets, new floor, new appliances, and the removal of the dividing wall between kitchen and dining room. The place to begin was with the cabinets, around which the rest of the room would take shape. (This was news to a kitchen novice like me, who wanted to start with the floor and move up from there.)
For the cabinets, I was initially hell-bent on having white. Sleek, modern, crisp, cool white to brighten up the space and make it feel larger. Even when Michelle, our amazing designer who saw us through the complicated cabinet process, tried to subtly dissuade me from white, both due to cost and eventual wear-and-tear, I stalwartly refused to consider anything else.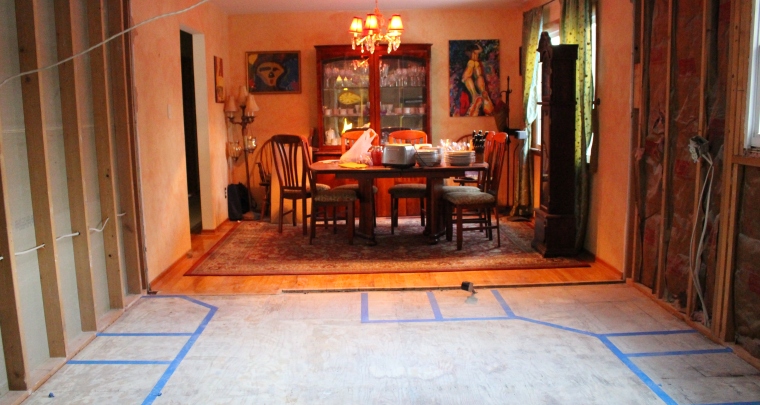 Then I looked over at Andy admiring a set of cabinets made of a medium-hued cherry wood. His eyes lit up as he examined them, and it was then that I knew: we would have cherry wood cabinets. I could see how much he loved them, and he was right – they were gorgeous. I insisted on taking the white sample home as well, not quite ready to "compromise my ass off" just yet, but secretly happy that he'd found something so beautiful, and that we could agree upon.
With those choices in our hands, we walked over to the granite island in the middle of the showroom. It was a beautiful, richly-varied piece of Yellow River granite. Both of us were entranced. It was darker than what I'd originally envisioned for a white cabinet kitchen, but as that seemed to be on the way out, it might work perfectly with a cherry backdrop. That granite was so stunning it haunted me for the rest of the day, and the weeks to come.
{To be continued…}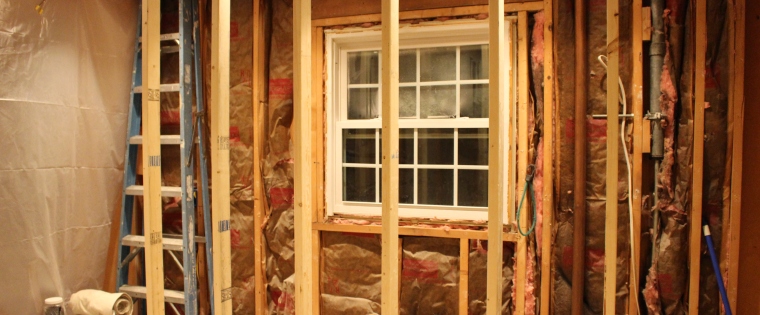 Back to Blog