Just when it seemed I'd taken my last dip in the pool, an extra day of sun and heat provided a final night of swimming, so I snuck in one more time. It seems fitting to have the real final swim of the summer take place in the middle of the night, to let it slip out quietly in the dark, to leave the morning fog wondering in its wake. As the night was cooler, the water felt warmer – the sneaky switch that happens around August, around the last turn of summer.

And so summer goes silently to slumber, settling in for that long winter's nap, as we wrap ourselves in the last strength of the Autumn rays. There will be warm and sunny days yet, but the nights will be different. It's always the nights that change first in the Fall. Come Spring, it's the opposite – the big change begins with the day – but right now that shift is most pronounced when the sun goes down. Still, the water is warm, and I dive down deep, burrowing into the buried recesses of lingering heat.


Plunging into the last remnants of a dying season, I take one desperate gasp before letting go. The time has come to find other pools – the vastness of the ocean perhaps, some tropical paradise with turquoise water and bone white sand. The pool in our backyard has gone dark – all shadows and shades of gray until the return of Spring – only the candles still flicker.

The water has gone still.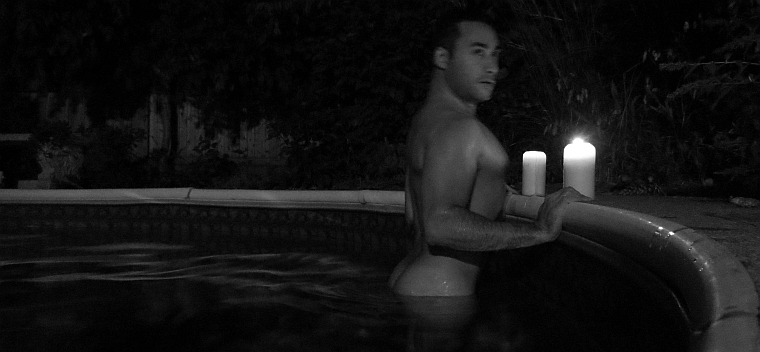 Back to Blog