Andy's birthday was marked with this beautiful bouquet of red roses from our friends JoAnn, Wally, Carolyn, Laurie, Ali, & Kim ~ and a dinner cooked by yours truly.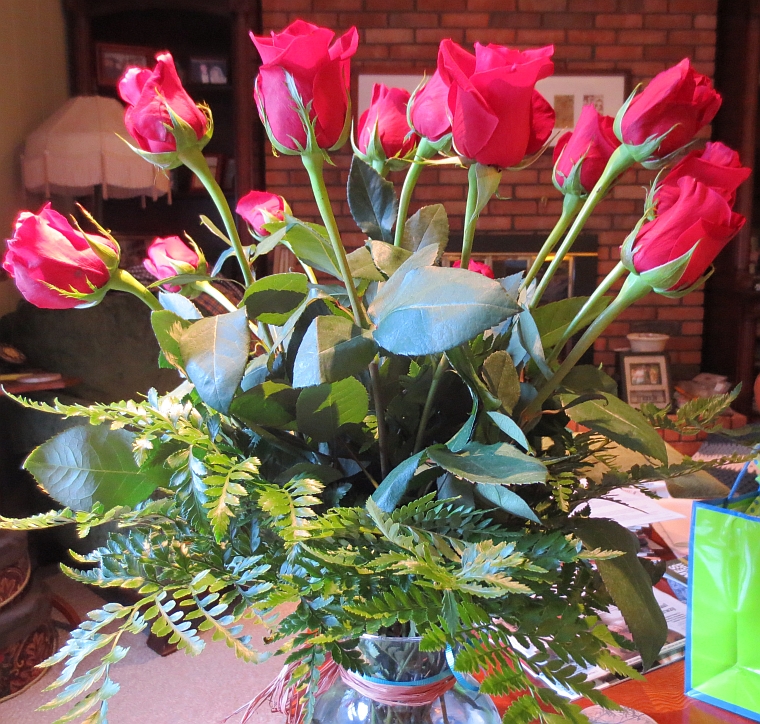 The simple pepperoni Italian sauce was a variation on a basic tomato sauce recipe taught to me by an Italian friend almost fifteen years ago. It's something I used to cook whenever I felt down, and was the first dish I ever made for Andy. Here it is, in rough form: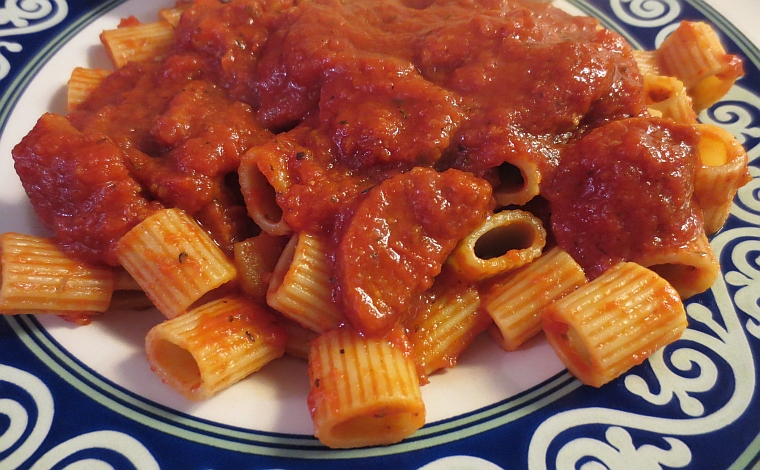 Pepperoni Sauce with Rigatoni
Splash of olive oil
2 large cloves garlic, chopped finely
1 pepperoni stick, casing removed and chopped into bite size half-moon pieces
2 cans crushed tomatoes
1 small can tomato paste
3/4 cup water
1 Tbsp. Italian seasoning
2 Tbsp. brown sugar
1 small bottle capers, drained
In large pot, heat oil and saute the garlic briefly. Add pepperoni and cook for about five minutes, until deep red in color. Add crushed tomatoes, tomato paste, water, seasoning, and brown sugar. Stir in capers. Bring to boil, then reduce heat and simmer for an hour or two until desired thickness. Serve with rigatoni or other pasta.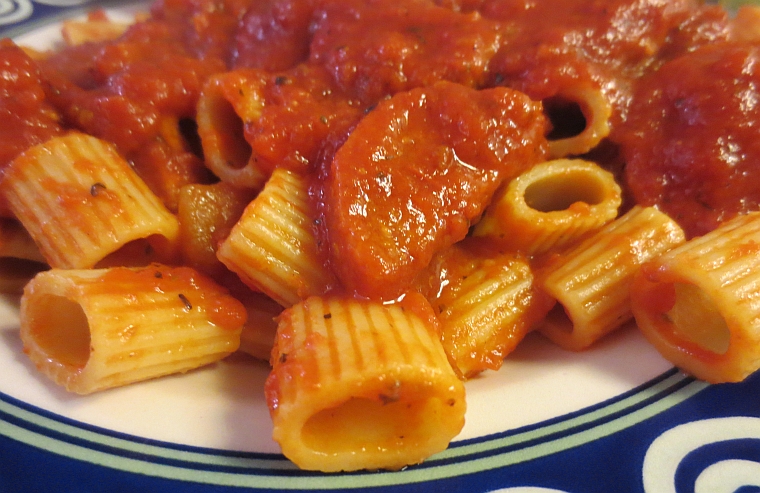 Back to Blog