The pull of the pool, in the midst of a spell of hot July days, is a siren that must always be heeded. Slipping into the water, whether morning, noon, or night, is a summer tradition that instantly quells a worried mind. Signifier of healing, of elusive passage, of comfort and succor, the pool is what quenches a variety of thirsts.
When you want calm and tranquility, you can simply float right beneath its surface.
When you want strenuous activity, you can kick and paddle your way across its distance.
When you want to lazily lounge, you can glide along on a flotation device, languidly reading a book.
When you want to have fun, you can jump or tumble in dizzying underwater somersaults.
In other words, the pool is capable of soothing any desire.
Now, if you'll excuse me, I have somewhere to be.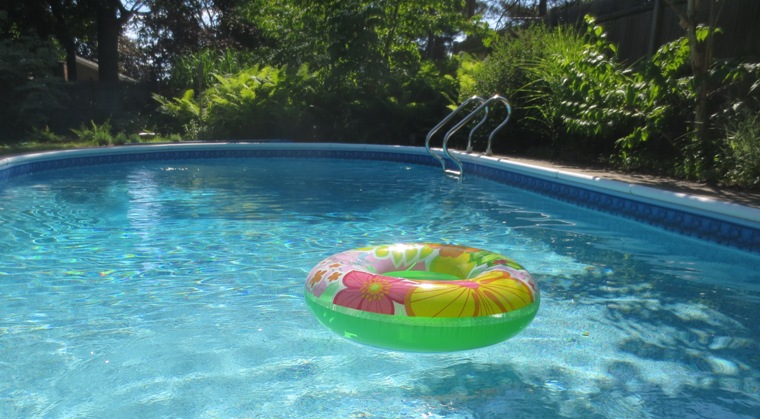 Back to Blog