A spring night, hurtling all-too-quickly toward the start of summer. The leaves have just begun to fill in the barren branches of winter, the pots newly planted and looking a little sparse. It is always that way in the beginning. The artificial light casts an eerie glow to the surroundings, warmer than the moon, but also more sickly. It is the pallor of another world, the shading of a different brush. Tell-tale signs of the day remain: the patio furniture slightly askew, the overturned wheelbarrow, the hose running through the yard like an endless snake.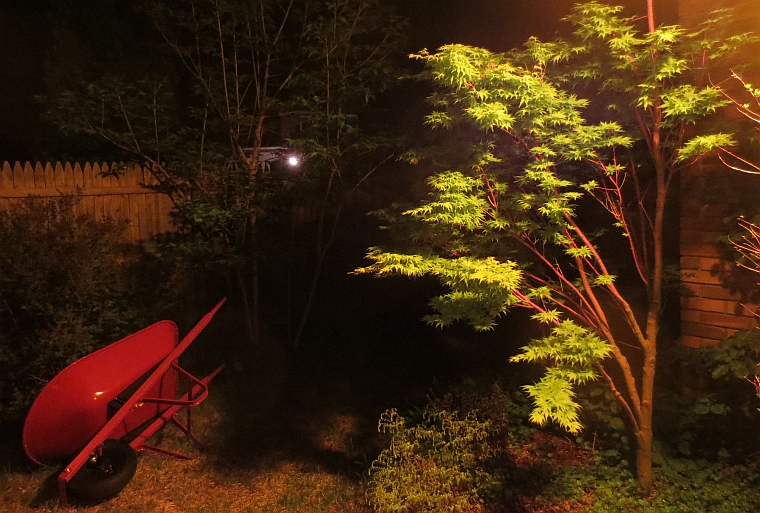 A coral bark maple tree leaves streaks of crimson across the black firmament, echoing the dull blood of a brick wall, highlighting the golden beauty of its first flush of foliage. What arrogance, what cockiness, what rightful-pride-of-place it takes in its corner location, both anchoring and softening the end of the house. Its prettiness doesn't shout like the yapping yellow jonquils or the tweeked-out tittering tulips – it rises quietly above that, into the night sky, reaching for loftier aims, higher goals.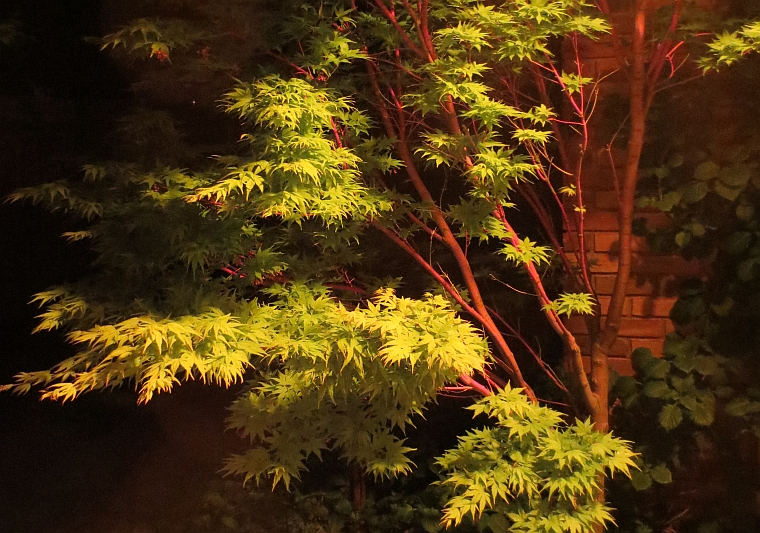 In its silent stance, it is elegance in tree form. In this strange light, it shines forth other-worldly beauty, reflecting its own star-shaped-leaf-light. Red limbs provide structure like bloody bones, their almost-alien form ribbed by the scars of lost branches, illuminated in the glow of such absurd light.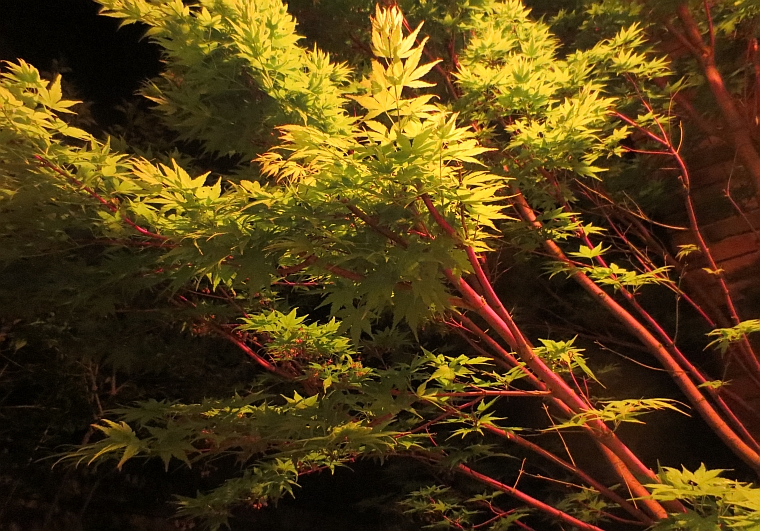 The night wind begins up above. The song of spring is high at hand. The rush of life-giving rain awaits its cue.
On this night, all is hope, all is possibility, all is set… for the summer.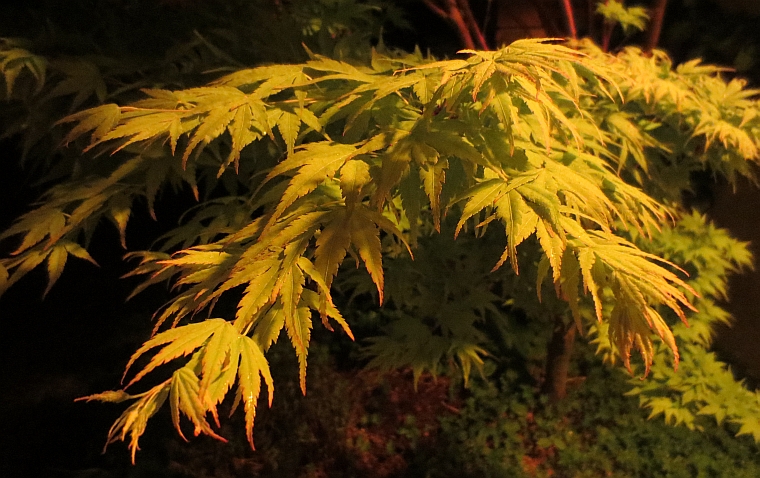 Back to Blog