This is how this post is going to work: I'm going to put all my random thoughts and musings up here as we go from Red Carpet to the interminable last minutes of this evening's Oscar Awards. That means it's going to be intermittently updated throughout the night (which is the polite way of telling you to bookmark this bitch now). I've been put in a foul mood by the weather and other events, so the same catty cruelty you saw at work during the Grammys is in effect ten-fold tonight, and I'm joining force with a martini to make it all the more offensive. Move over Joan Rivers, I can still move my mouth…
(If you want to join in the fun, put it on E! and their red carpet show from 5:30 to 7:00 PM, at which point I'll switch over to ABC's arrival coverage.)
 The bigger the hair, the gayer the Red Carpet host. Oh, hi Ryan Seacrest.
Giuliana Rancic took a risk and got her hair chopped off the morning of the Oscars, and it paid off beautifully. Once again, though, her structural dress works against her gorgeous body.
Eddie Redmayne – look out, there's a cockatoo on your head! Oh, wait…
Jessica Chastain – digging the Lana vibe, but the dress doesn't impress. PS – Apologies for the balding comment a few award shows ago. The hair looks good.
Channeling a bun from the 1800's, it's Amy Adams!
Samantha Barks ~ the walking ad for double-sided tape.
Channing Tatum – serviceable in a tux, more easily serviceable out of it.
Little Q ~ Your cuteness and puppy purse are beyond my reach. My powers are no match for this…
Reese Witherspoon in Louis Vuitton – perfection, and I love the bold color.
I am trying to be bitchy, but Octavia Spencer looks good from the breasts up.
Kerry Washington – the dress is a bit of a situation. Not in the best way. Do you want the curve there?
Daniel Radcliffe is shorter than Ryan Seacrest. You know Ryan wants to marry him.
Jacki Weaver – Drag queens got nothing on you.
If a guy is in a black tux, there's not much I'm going to say. Hoping they mess it up with bad hair or a heinous tie…
Melissa McCarthy – big hair, big dress, big, big, BIG.
Zoe Seldana – I love that dress, best so far…
Amanda Seyfried in Alexander McQueen – not sure about the neck area…
Oh look, Jennifer Lawrence is here for the prom… err, her wedding… but regardless she looks good.
Please tell me Joseph Gordon Levitt is not dating Sally Field… and Sally, while red is your color, that dress is not your friend.
Switching from E! to ABC… and already dismayed by Kristin Chenoweth, whom I love almost always. The 'almost' refers to tonight.
Jennifer Hudson & Roberto Cavalli – you work better apart than together.
Catherine Zeta Jones – I want your hyperbolic sleeping chamber, a.k.a. time machine. So does Ryan Seacrest – bitch was so jealous he wouldn't let you do the Manicam.
So far I stand by Zoe Seldana as my fave dress of the evening. Reminds me of the divisive Cate Blanchett Givenchy dress a few years ago, which I  adored.
At least Charlize Theron was completely consistent: unflattering in every way.
I'm torn about Naomi Watts… not unlike her dress.
Good God – I'm dressed like Bradley Cooper's mother. (Hey, if I can give it I can take it.)
Anne Hathaway – glorified bib.
Nicole Kidman I adore thee.
Ben Affleck – bringing the beard back! And I don't mean Jennifer (she looks fine!)
Hugh Jackman's wife – finally confirmed as a man. I knew it!! (And I'm referring only to the mannish tux.)
So what's the protocol, is it wrong to critique the mothers that hot guys bring as dates? UPDATE: According to someone on FB, mothers are off-limits. I will say only this: my mother would know better. At least, I would tell her better.
Salma Hayek – please don't masturbate in that. No way to go…
Jennifer Garner – Love the color, love the back, love the necklace… but the torso is… not right… and sorry about the beard comment.
Is it another promo for Jack & the Beanstalk? No, it's Kristin Chenoweth & Adele.
When my beard comes in more white than black, I won't grow it out. Talking to you George Clooney.
I was sure I'd seen Sandra Bullock's hairclip somewhere before… oh yeah, any mall kiosk since 1983.
So.. the producers of the Oscars are gay. [Faints from shock.]
Remind me again who Seth MacFarlane is? And what is he doing on the Phantom of the Opera set?
I think it was better before I knew who Seth MacFarlane was…. this already sucks.
Oh good – a Disney tune to remind of the Snow White debacle. Smart move, Seth.
Incidentally, and no offense, but out of curiosity, did Charlize Theron put on weight for an upcoming role? I mean, I did too…
Bored by the flippant tone of the Oscars already. For people who supposedly know how to make movies, WTF?
Samuel Jackson – you have me rethinking my love of a velvet jacket.
Why can't the cast of 'The Avengers host the Oscars?
Did Gandalf the White just win an Oscar?
Jennifer Aniston – classy, elegant, and radiant. Loving the red!
Makeup & Hairstyling clearly don't translate to wardrobe.
Halle Berry – let's be honest: this is the only job you've had since 'Monster's Ball', right?
Dame Shirley Bassey may have single-handedly saved the show… for the moment.
At times like this I wish I wasn't gay, so I could shut this crap off. But it's in the handbook.
John Travolta introducing the musicals. It wrote itself.
Catherine Zeta Jones just killed it. About damn time.
And Jennifer Hudson just brought it back to life.
Helena Bonham Carter – you slay me! And I love that we can't tell if you were in character, or if that's what you actually wore to the Oscars!
And now we have Gandalf the Red…
Followed immediately by Gandalf the Blonde.
Will Anne start singing along to the Jaws theme?
Adele always has amazing hair. I will give her that. And what an amazing performance.
I take back my early praise for Nicole Kidman's dress.
Kristen Stewart – there's really no make-up for that bruise? Not that you care at this moment, as you are clearly feeling no pain.
They haven't even done the 'In Memoriam' part yet – is it too soon to add this broadcast to that list?
Barbra Streisand – over-accessorized to the max. Revoke my gay card once and for all.
Peace out Quentin!
Jane Fonda has turned back time. Nice color too -even if the style is a bit 'Dynasty'…
Is Seth MacFarlane starting to look like Peter Brady to anyone else? Is it time to change? Porkchops & applesauce?
Jennifer Lawrence's fall WAS her acceptance speech, and it was the best one of the night.
The FLOTUS at the Oscars? Good night.
Did Ben Affleck just have a nervous breakdown on stage? Riveting.
A closing musical number? Here's to the losers… dedicated to this damn show.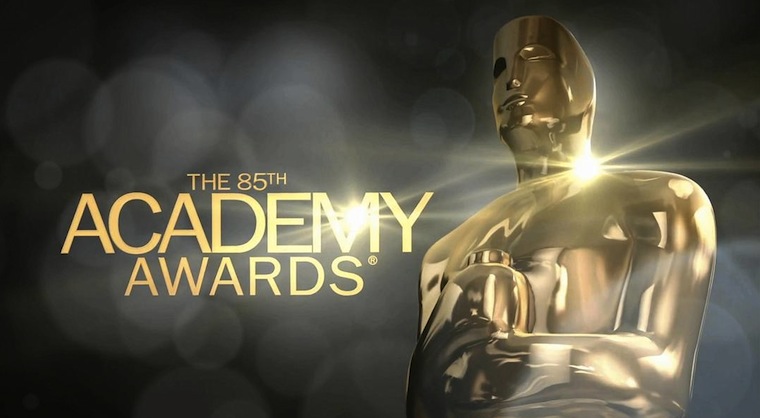 Back to Blog