We asked our hosts for a good place to stop for a pre-dinner cocktail, somewhere where we could watch the afternoon light drop down over the harbor, and they wisely suggested the Harbor Lounge. Walking out onto the small pier, we stood over the water and watched the magical turn of the day into the evening.
Having visited Provincetown a number of times since my first trip there in 1995, I still can't fathom how I've missed out on dining at The Mews, but it was a wait well worth it.
It's always nice when the cocktail alchemy is as strong as the culinary alchemy, and in this case things started off wonderfully with this magnificent martini.
Yet as fond as I am of a libation, it couldn't hold a candle to the food, which was arguably the best meal we've had in years. (I know, I always say that, but this time I mean it.) Andy ordered the tuna, which he whole-heartedly said was the best fish he has likely ever tasted.
I succumbed to the lobster risotto with asparagus, mushrooms, and truffle oil, a confection that melted instantly on the tongue, every flavor integral and individual enough to stand on its own, the freshness of ingredients and the flavors of their intermingling were nothing short of sublime. It was a gastronomical multiple-orgasm, winningly paired with a white wine that embellished every bite.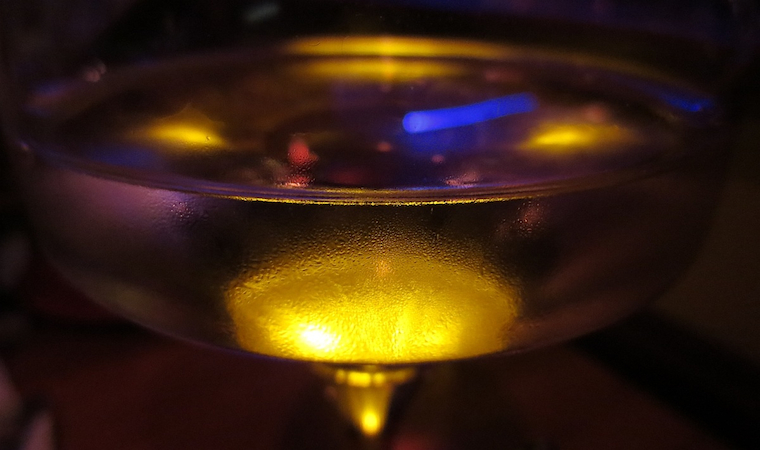 The saddest part came toward the end, when we both realized it would be a very long time before we had anything like this again. If nothing else happened the rest of our time in Provincetown, the trip was worth it for this meal alone.
Back to Blog