Here is a simple riddle for you: What takes 25 yards of dupioni silk, 80 yards of tulle, and 50 yards of organza to create? If you guessed my wedding reception coat, you'd be correct. I won't even begin to calculate the hours of labor that went into it between myself and Marline's Momma, who did most of the sewing. (She is amazing.)
For my part, I created the train and immense tulle underlay (all 80 yards of it). The hundreds of organza ruffles had to be individually hand-sewn by yours truly, but with customary diligence and planning I finished them all a while back, filling four large bags with the whimsical frills before applying them to the train.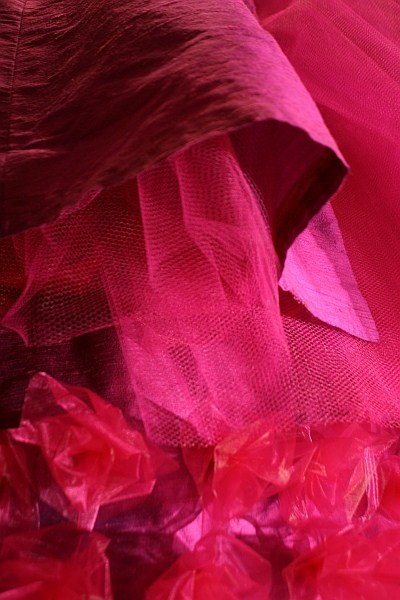 The only problem is that it's not quite conducive to walking, not so much because of the weight but rather the immensity and bulkiness of all that tulle and fabric (it actually requires that I be buckled into it.) Basically, I won't be wearing it for long. However, it practically stands on its own, so I don't even need to be inside it for people to enjoy its beauty.
It was, as it always is, a labor of love.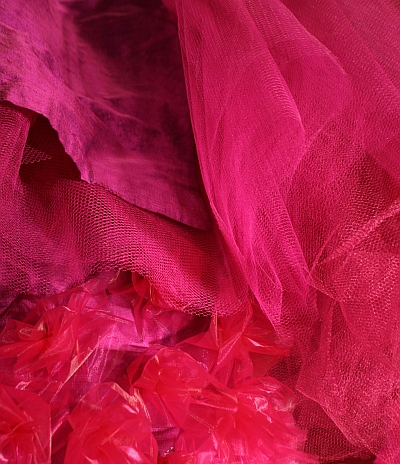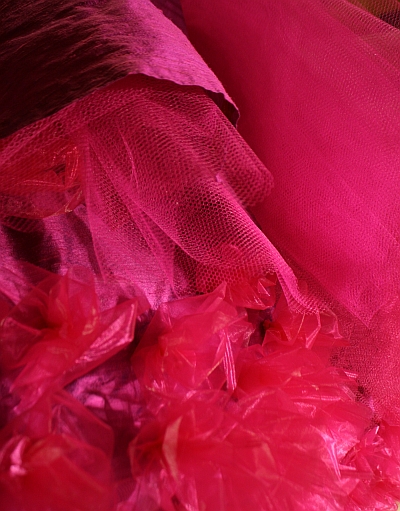 Back to Blog