The battle for blue hydrangeas has been the bane of my gardening existence since I first planted a pair of 'Endless Summer' beauties in the front yard a decade and a half ago. Back then, before I knew any better, I envisioned billowing bunches of blue blooms, echoing the sky or some pool of the bluest water. When they finally deigned to bloom (after a season or two of bloom-killing winters and too-short summers) they were a light purple, which veered into pink territory in the right (or wrong) light. A far cry from the magnificently over-saturated vibrant hues of the ones that seemed to grow with such easy abandon on Cape Cod.
Undaunted, I offered them endless coffee grounds from Andy's unending supply, stuck their soil with rusty nails and screws and every bit of rotting metal I could find, and watered them with an acidifier all in an effort to bring the pH to a level that turned the flowers blue. It worked, but only a little, and only for a season or two. I didn't have the resilience to keep up such a front. They've largely reverted to pink, with the occasional purple stalk coming through.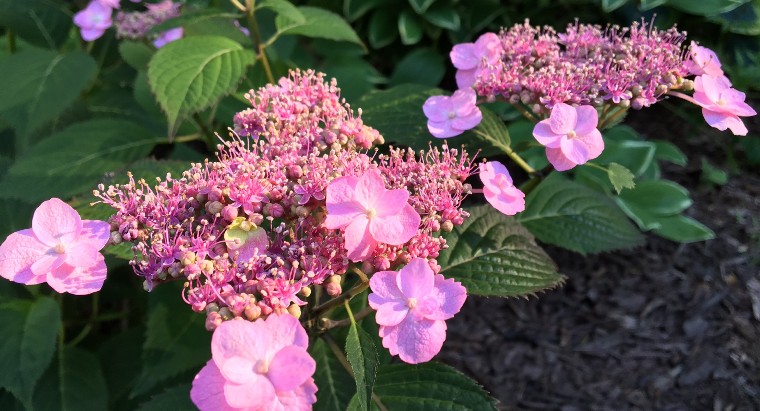 This lace-cap hydrangea is actually called 'Blue Billow' – and it too requires soil far more acidic than ours to live up to its name, hence the pink hue we have here. I'm not unhappy about this – it's perfectly pretty – but I may start saving coffee grounds. They make for a scented mulch and compost additive.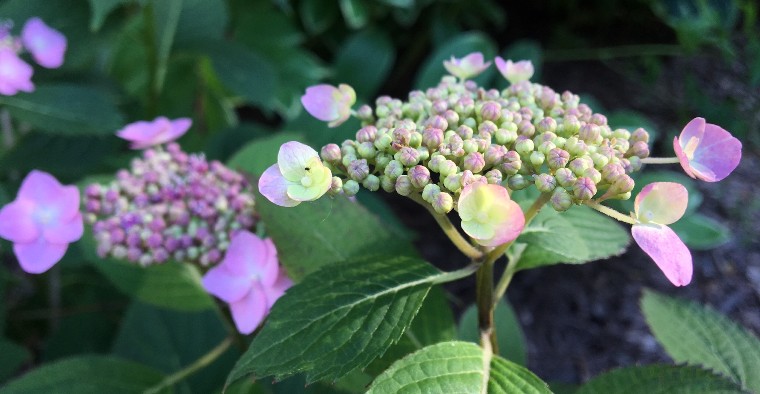 Back to Blog