It's taken a few years, but there is finally a sizable and noteworthy bloom proliferation on the redbud (Cercis) tree I planted in the front yard. This tree has the interesting trait of blooming directly from the bark, where it explodes in this compelling color before unfurling its leaves. I like the effect, which is reminiscent of the native dogwood (sadly on the decline). I've read that it will also send out blooms wherever its bark is nicked. I'm not so selfish as to score it just to bring about more flowers – especially when it puts on such a fine show without such masochistic machinations.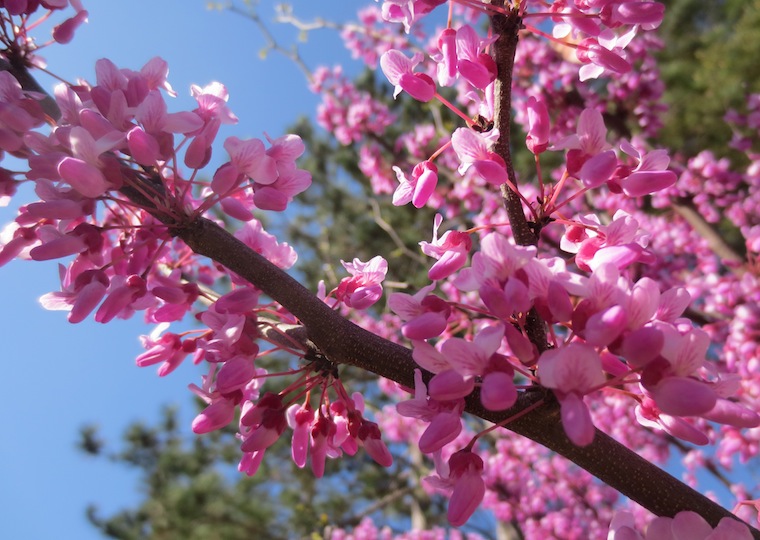 It makes a great addition to the garden, even if you have limited space, as it remains a manageable size (thus far at least). The branches are said to be on the weak side, but so far that has not proven to be a problem, and this specimen is in the most unprotected part of the yard. Now that I've said that it will probably be dealt a damaging blow, but such is the nature of the beast.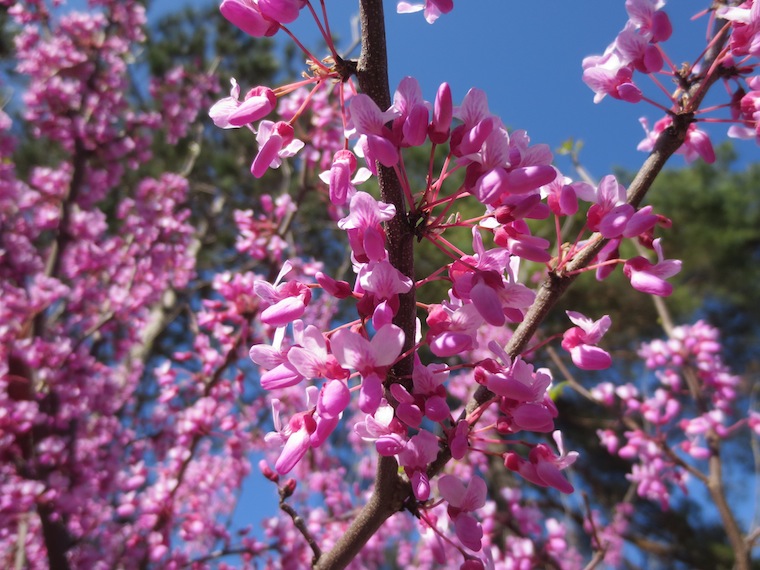 The leaves are as gorgeous as the flowers, if decidedly less showy (it would be practically impossible to rival this pink.) They are shaped vaguely like hearts, and their shade of green veers just the slightest bit toward gray as they mature. They'd be characterized as fine or handsome by those whose passion is trees – and there's nothing finer than a tree-lover.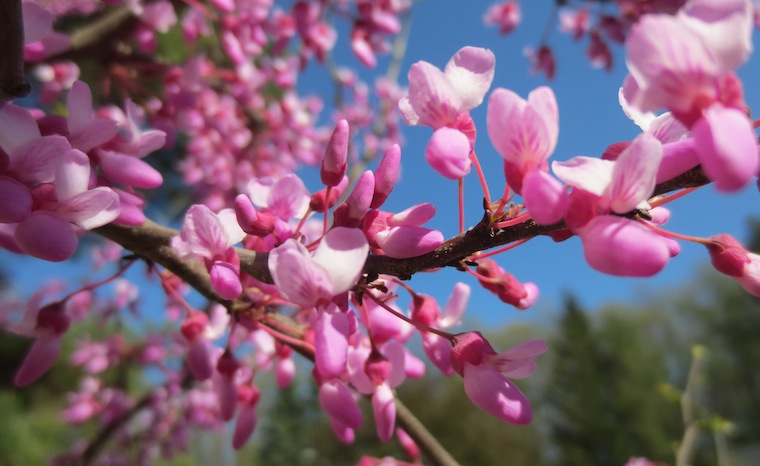 Back to Blog