Behold the Baptisia!
Beautiful garden perennial, stalwart and loyal and true.
I forget how lovely and essential this is for a proper border.
Though the pea-like blooms are a wondrous shade of bluish-purple, it is the foliage that sees this beauty through, anchoring whatever space in which it drives its deep tap root into the ground. That foliage will last and remain fresh throughout the season, evolving into a more silvery and less chartreuse shade as the summer progresses. The branches do occasionally require staking, as it tends to open up wider and wider as it relaxes into the late summer months, and sometimes I simply cut it back by September. One less thing to clean up come spring.
Right now, it is in its glory, and deserves a bit of celebration. This is one of those wonderful plants that is so good it gets lost in the shuffle. Certain people are like that too, and it's a shame. When you're good at a lot of things, it's easy to be overlooked or taken for granted. One of the great mysteries and fucked-up situations of life. The plants that need the most help and support get it; the ones who survive on their own are left to fend for their own. Still, this Baptisia returns year after year, demanding no extra watering or fertilizer, no fancy pruning or fussy placement, and it rewards with this gorgeous display every June.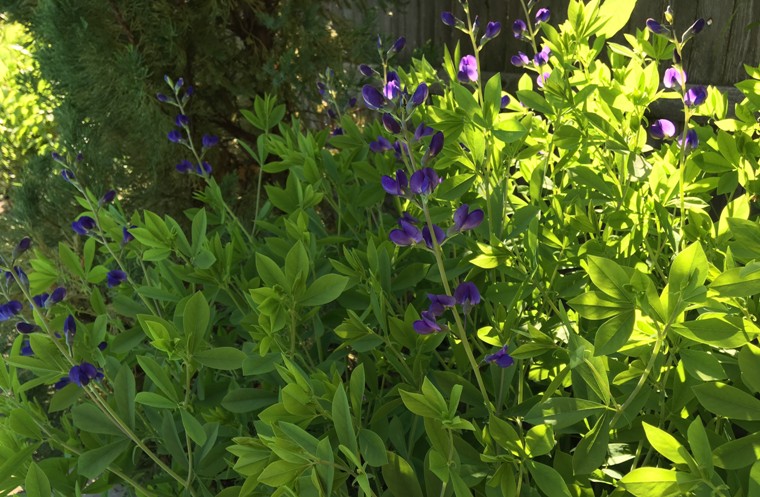 Back to Blog