For a seafood lover like myself, it's slightly strange that scallops and shrimp don't rank that high, but for whatever reason I don't usually choose them. I'll go to town on shrimp cocktail if it's on hand at a party, but for the most part I keep my seafood selections to fish and lobster and oysters, with some occasional calamari. Every once in while though, I get a hankering for scallops, so if we find some decent ones (even at $19.99 a pound) I'll indulge. Such was the case the other day, and the timing was fortuitous as there was a great recipe for grilled scallops in the New York Times magazine that week.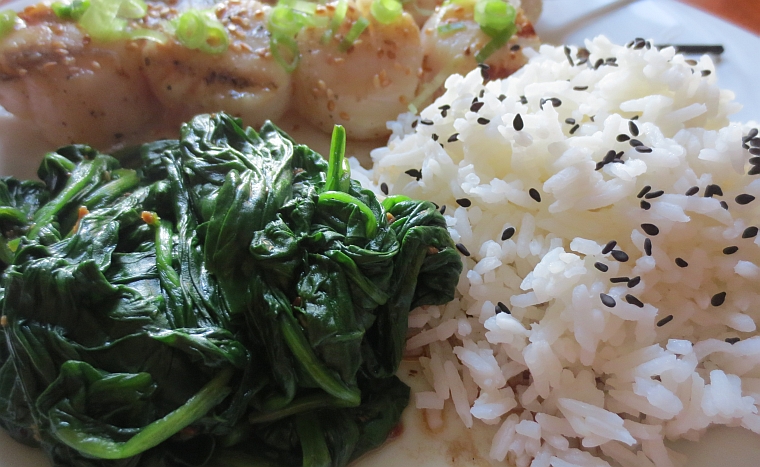 The ingredients are simple (I only had to locate the miso and the scallops):
* 1 pound scallops (but at that exorbitant price point, I went for eight large ones as it was a meal for one)
* 2 Tbsp. miso
* 2 Tbsp. mirin
* Vegetable oil
* Black pepper
* Toasted sesame seeds and scallions (for garnish)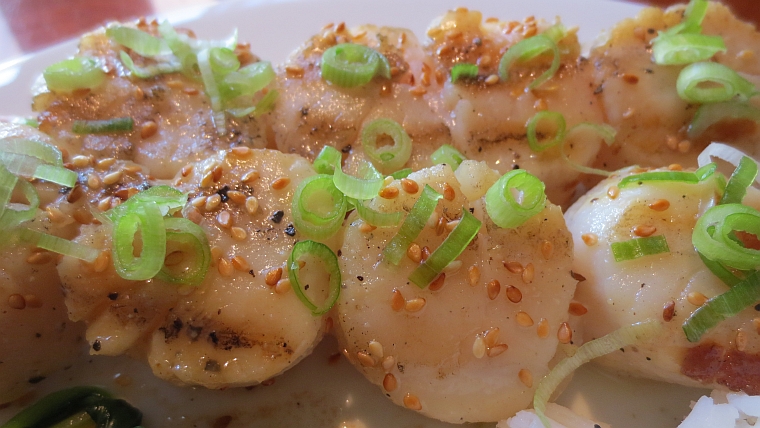 The recipe:
Grilled Scallops with Miso Glaze
Whisk together 2 tablespoons miso, 2 tablespoons mirin, and some black pepper. Thread scallops onto skewers. Brush with vegetable oil, and grill until almost done.
Brush miso mixture on both side and continue to cook, turning once or twice until glaze caramelizes a bit and scallops are done.
Garnish with toasted sesame seeds and thinly-sliced scallions.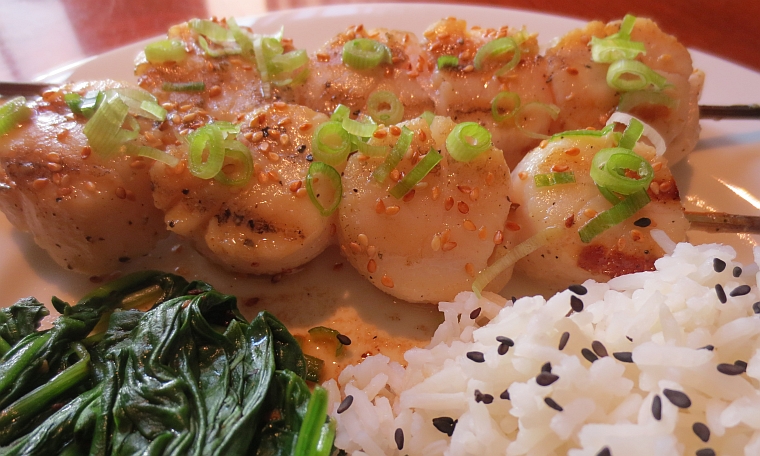 Here are the grilling instructions for scallops – the main secret to success is to err on the underside of cooking:
Heat gas grill until very hot. Rub grill with oil and set 3 to 4 inches from heat. Grill scallops until brown on bottom and release easily from grill (2 to 3 minutes). Turn and brown other side; total cooking time should be 3 to 5 minutes. You want to take scallops off before interior becomes completely opaque.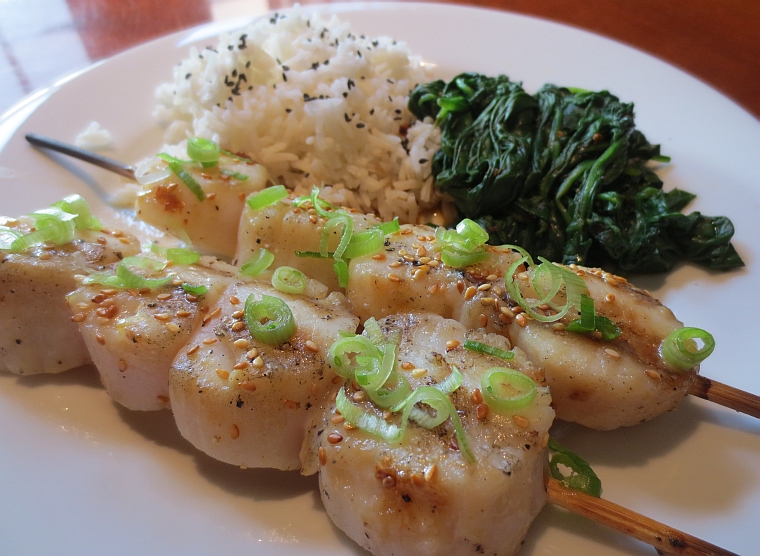 Back to Blog